The outgoing Governor of Oyo State, Abiola Ajimobi on Thursday said he stepped on toes and took difficult decisions to put an end to the state of anarchy which he inherited in 2011.
The governor who lost bid to return to the 9thSenate, stated this in Ibadan while delivering a public lecture entitled "Peace and Security Architecture for Sustainable Development in Oyo State." at his  investiture  as a Fellow of the Society for Peace Studies and Practice (SPSP), at the University of Ibadan.
The governor, in the lecture said before he came on board, the state had been taken over by violence and brigandage being perpetrated by members of the National Union of Road Transport Workers (NURTW) who were being used by some powerful politicians in the state.
According to the governor,  he demonstrated leadership by summoning the courage to step on toes and take difficult decisions that he was convinced were in the best interest of the state.
"When I came in 2011 and the leadership of NURTW came on a visit, saying 'Your Excellency, we are for you', I said No! Be for peace. If any of you breaks the law or foments trouble, he will face the full wrath of the law.To make an omelette, you must break eggs.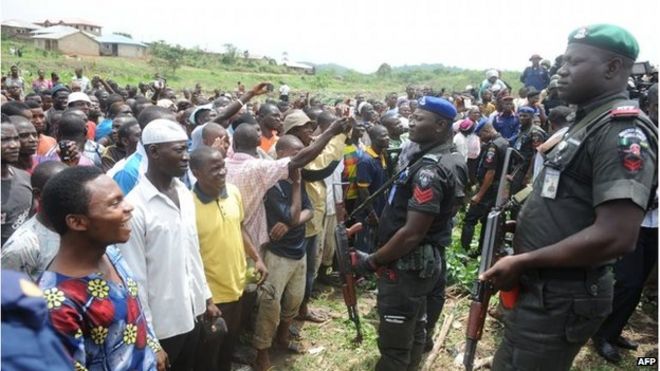 "For you to attain sustainable change, you must be prepared to step on toes. But be prepared for the backlash because those legs will definitely fight back."he said.
The governor added "we thank God for giving us the opportunity to serve; and the service we have delivered well, and we are happy. If there is anything we want to be remembered for, it is peace and security. It is the foundation of government, and it is the basis of governance."
"As I am standing before you, I still have 18 days and nine hours. So, within that period, we will still continue to maintain peace. It is what we are known for, and that is what our legacy will be."
Speaking further, Governor Ajimobi advised the in-coming administration in the state " to ensure that it sustains peace as a matter of priority for them to be successful and deliver the dividends of democracy to our people."
Drawing a nexus between peace and development, Ajimobi premised his administration's unprecedented achievements in infrastructure, health, education, agriculture and social welfare on the pervading peace and security.
Source: newnigeriannewspaper