Governor Rochas Okorocha may be considering dumping All Progressive Congress (APC), his latest comment about the ruling party attest to this.
Trouble started when Okorocha planned to impose his son-in Uche Nwosu on APC as his own successor as the governor of Imo State.
This belongs to Rochas Okorocha's wife alone. Just a tip of the iceberg! @NGRPresident, @NGRPresident, @renoomokri, @officialEFCC, @SaharaReporters. This is a government fighting corruption. pic.twitter.com/W1pCV72H8M

— Ouch Post (@OUCHFRANDIB) April 8, 2019
When that failed, he moved his supporters and his son-law to the party he founded a few years ago, Action Alliance (AA), but Emeka Ihedioha of the Peoples' Democratic Party (PDP) won the election.
APC accused him of anti-party activity and slammed him with suspension.
The last straw that broke the camel's back was the refusal of the Independent National Electoral Commission (INEC) to issue his certificate of return.
INEC said that Okorocha was declared the winner of the Imo West Senatorial election under duress, the decision he's challenging in court.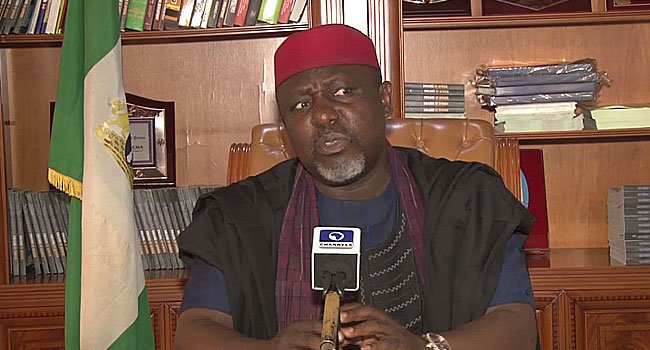 He said, "I wonder what they want to do with the certificate if they don't give it to me, who will they give it to?
"Maybe they will give it to Festus Okoye because he is from my senatorial district but what they are doing is presenting INEC as a lying organisation and that is dangerous for our democracy because, as it stands right now, the image of INEC is bastardised.
"What it means is that tomorrow somebody can withhold the certificate of return of anybody because you don't like his face, because you feel that he wants to politically challenge you in future."
Suspicion
Okorocha who has insinuated severally that APC headquarters and Adams Oshiomhole are behind his political ordeal stated that PDP is a lesser evil compared to APC.
He accused the National Chairman of APC and other unnamed leaders of the party of working with INEC to kill his senatorial ambition.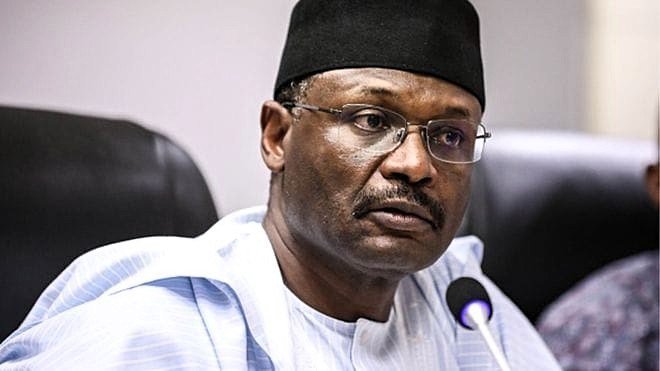 According to him, the party is planning to frustrate him out of the ruling party and to damage his political career by his enemies.
According to The Punch report, Owelle Okorocha stated that he had been afflicted with more evils in the ruling All Progressives Congress than PDP.
APC is a devilish party?
Okorocha described some of the actions of APC as greatest devilish political party machinations against his person 10 times more than what he would have been inflicted with if he were to be a member of the PDP.
Any plan to dump APC?
There have been speculations that he might dump APC, but the outgoing Imo governor said he would remain in the ruling party despite alleged moves to frustrate him.
"The evil I feared in the PDP has befallen me 10 times in the APC. Last week, I wrote a letter to INEC for the first time informing them of their wrongdoings and illegal actions to withhold my certificate on a mere allegation of duress which was never founded, neither was there any committee set up to investigate the matter.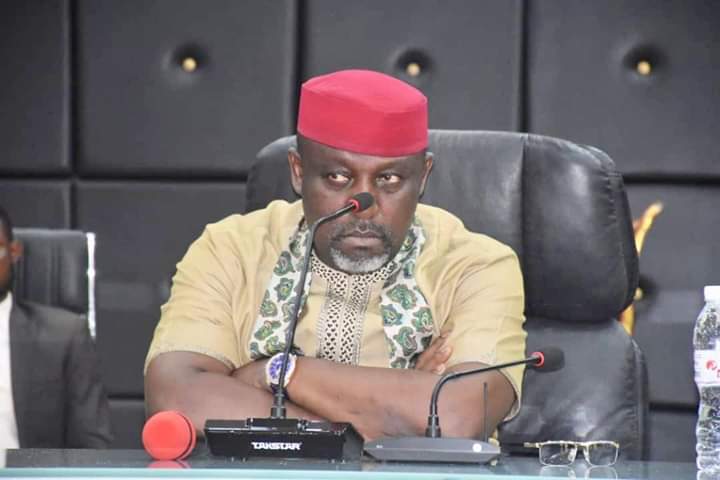 The Punch quoted him as saying "So, INEC on its own believed the reports of the Returning Officer without investigating the authenticity of the accusation. So, there was no issue of fair hearing at all.
"What is important here is that INEC does not have the power to withhold the certificate of return, having declared the result.
"I believe the INEC chairman is up to a game with the chairman of the APC, who is being used to frustrate my coming to the Senate, and this is politically motivated. I've given INEC enough time to correct itself and do the needful and issue me my certificate of return but to no avail.
This is Why Governor Okorocha of Imo State Was Crucified on the Cross https://t.co/HijraVNPdY pic.twitter.com/dIYSRrtiIb

— Kathrina Banks (@Katrinabankss) May 8, 2019
"Many things have happened so far and these should be of concern to everyone. INEC that made the submission to the tribunal has gone back, requesting to withdraw it because the submission was defending its declaration. But because the submission seems to be in my favour, they have said they want to withdraw the affidavit which is out of time.
"The withdrawal was made by one of their members of staff who said that Festus Okoye, a commissioner in INEC, had threatened to sack him if he did not withdraw it. So, there is a huge threat going on in INEC.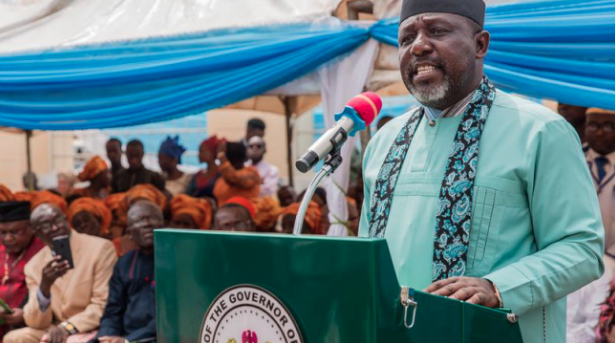 "Festus Okoye is presently being used as the hatchet man; he has gone to the tribunal in Imo asking for the withdrawal of the affidavit that has been filed defending the APC."
We'll be happy to receive you back-PDP 
Happy about Okorocha's political upheaval, the main opposition said it would be glad to receive Okorocha back to its fold.
National Chairman of PDP, Prince Uche Secondus, said the PDP "will always treat its members with respect and allow for robust debate on issues affecting the party and our members."
9TH NASS Leadership: If South-East Don't Get The No 1 Seat They Should Get The No. 2 – Okorocha@realRochas @nassnigeria @NGRSenate pic.twitter.com/kA6OPDzRTs

— Sahara Reporters (@SaharaReporters) April 3, 2019
Secondus said, "Unlike the APC that is owned and controlled by different cabals, the PDP is owned by the people and they are the ones that determine its present and its future. So, I will expect all those that are suffering and smiling, all those who have been beaten by rain and chased out of the party they formed and the house they built without a solid foundation to return to their natural abode where there is peace and tranquility."
Okorocha is one of the closet state governors to President Muhammadu Buhari, but he said he would not bother the president on the matter.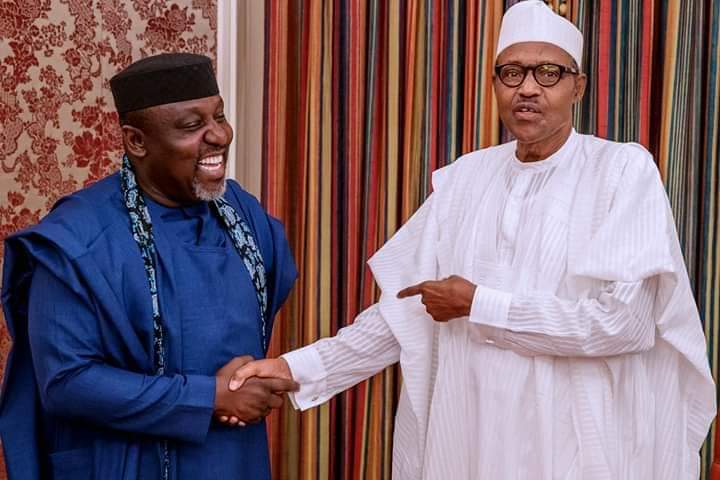 He's challenging the decision of INEC for withholding his certificate of return in court.
READ ALSO: Okorocha knows the political game perfectly well, he just revealed TOP SECRETS of how politicians rig elections
Let's know what your thoughts are.