An explanation has been given as regards the arrest of  the candidate of the Peoples Democratic Party, PDP, in the last Osun gubernatorial election, Ademola Adeleke, by the Nigerian Police Force.
According to a report by  TheCable on Monday,  force spokesman, Frank Mba said that Adeleke was detained in connection with ongoing criminal investigations against him.
TheCable had reported how the police detained Adeleke, who was candidate of the Peoples Democratic Party (PDP) in the 2018 governorship election in Osun state.
The senator had honoured an invitation at the force headquarters in Abuja before he was detained.
Mba told TheCable Adeleke will be charged to court on Tuesday.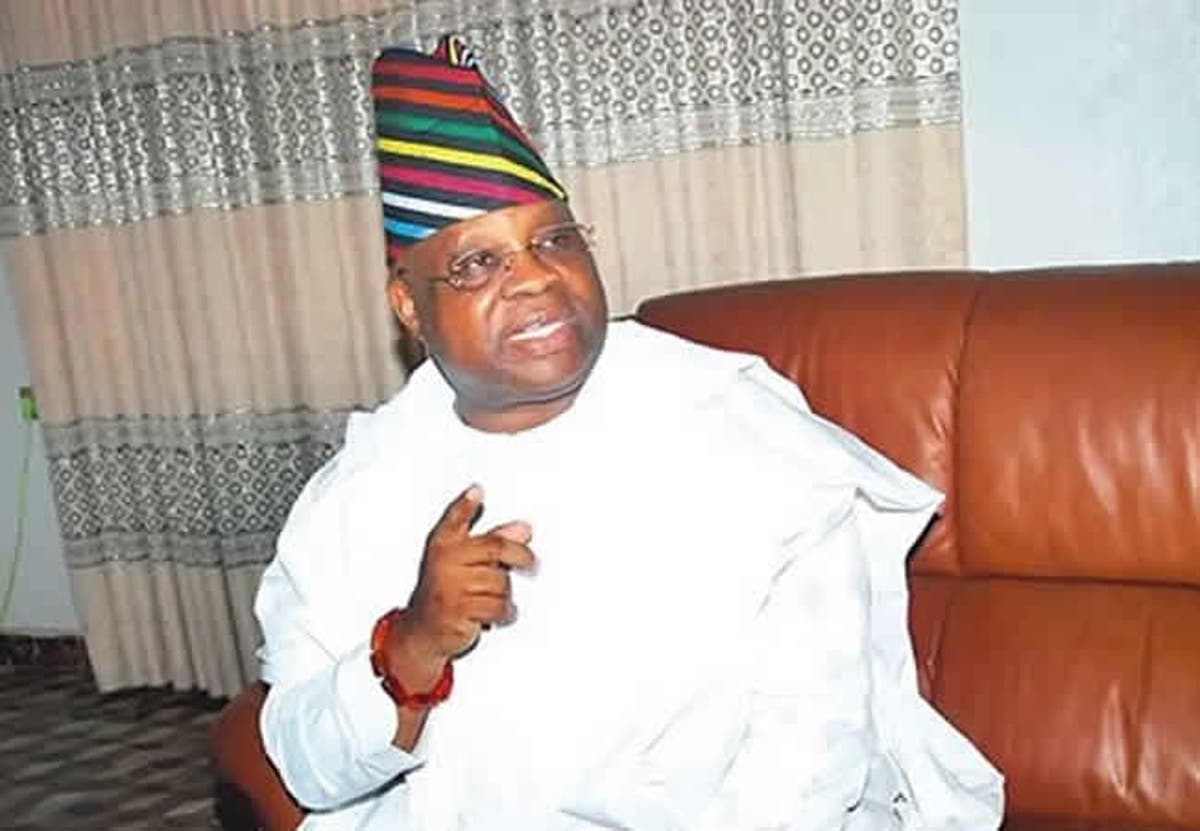 He said: "Senator Adeleke is currently in police custody. He was taken into custody in the evening of today 6th May, 2019 in connection with ongoing criminal investigations touching on his person.
"Meanwhile, in the best tradition of natural justice and fair hearing, he has already been served with the relevant charge sheet containing his alleged offences in the presence of his Attorneys. He will be arraigned in a competent court of law tomorrow, 7th May, 2019."
The police had arraigned Adeleke for alleged examination malpractice.
But his campaign organisation accused the force of working for the ruling All Progressives Congress (APC) over the detention.
"The principal of the secondary school attended by Senator Adeleke testified through affidavit before Bwari High Court that the school indeed issued the testimonial. WAEC equally testified that the Senator sat for the examination. For the Police to revive this old clarified issue confirms political vendetta," it said in a statement.
READ ALSO : Exam Fraud: Adeleke Secures Court "Victory" After Abuja High Court Gave Him Permission To Do This
Meanwhile, The Nation reports that a Magistrate Court in Mpape, Abuja was set to decide whether or not the police should allow Senator Ademola Adeleke travel abroad on medical grounds.
Magistrate Muhammed Shehu announced after taking arguments from lawyers to the police and Adeleke, that he will  give ruling in the next 30 minutes.
Adeleke,dressed in blue native attire, was brought before the court by the police, in a white bus,around 9.30am.
When the case was called, Simon Lough (prosecution) applied that the charge filed against Adeleke be read, a request Adetosoye Adebiyi (for Adeleke) objected to on the grounds that there were two pending High Court's orders, allowing the Senator to travel for medical attention and restraining the police from detaining the defendant for any reasons.
SOURCE: The Cable/The Nation