One of the officials of the Independent National Electoral Commission (INEC) has spoken about the billions of Naira politicians offered him during the 2019 general elections.
Mr Garba Madami, who was the Resident Electoral Commissioner (REC) of Kwara state, says it was tempting, but refused the huge sum.
He said powerful politicians offered money but he refused the offer and stood his ground, even though it was "tempting".
Madami, who didn't disclose which or persons offered him a bribe, said his ultimate goal of the election was to make Nigeria and INEC proud.
"There was pressure by politicians who offered me money to compromise the 2019 general election in Kwara state but I stood my ground and refused to give in," Madami was quoted by TheCable.
"The nature of our job at the Independent National Electoral Commission (INEC) is too tempting.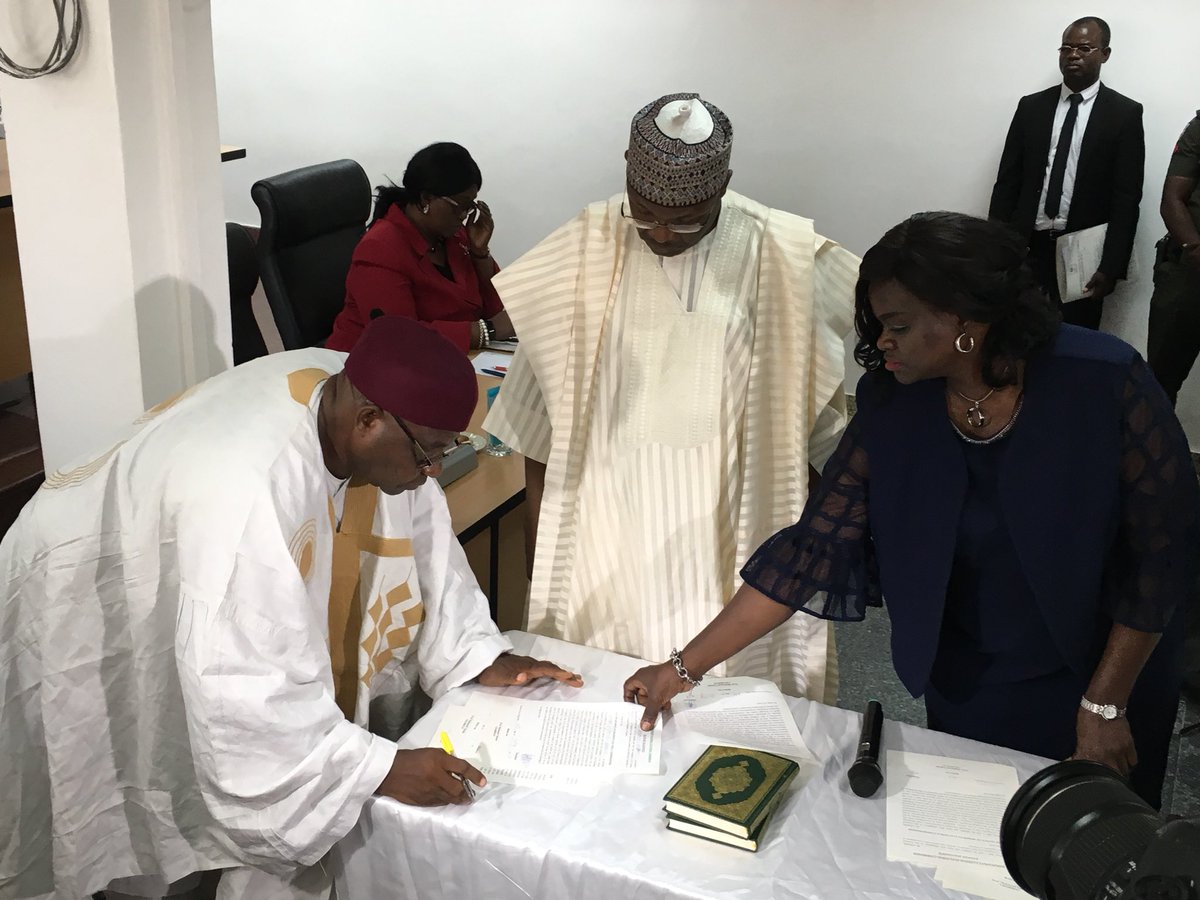 "It is left between you and God to do the right thing and keep your integrity or compromise and lose your integrity. You may even go to jail.
"The politicians have money and some of them feel that they can buy anybody with the money. It is a matter of integrity, it is left for you to be careful and work transparently to keep your integrity.
"What I did in Kwara state before the elections was to go on air and tell the people that no amount of money can buy me.
"I made them to understand that their votes will count and was not ready to compromise,"
Recalled that Nigeria's anti-corruption agency had arrested Kwara State Accountant-General for allegedly setting aside N1.5 billion for vote buying.
Like  Garba Madami, like Mike Igini
Madami isn't the first INEC official politicians attempted to bribe. In March, Resident Electoral Commissioner (REC) of Akwa Ibom state Mike Igini said powerful politicians attempted to take him abroad for a secret meeting.
The ruling All Progressives Congress (APC) in the state had accused Igini of colluding with the Peoples Democratic Party(PDP) to rig the election.
"The very people who wanted me to compromise are the ones who are accusing me. They are the ones who wanted me to travel abroad to hold a secret meeting with them and I said no," he said.
"I said why do you want to go abroad and discuss the affairs of an electoral process outside Nigeria? Why do you want me to enter aeroplane and go to where? If you want to have a meeting with me, come to my office.
"Since I have been in this state, anybody who says he has given me pure water, let him or her come forward and say so. All those who contested the elections whether in PDP or APC or any party, I don't know them other than their lists of the names.
"As I speak to you, I don't have their contacts, even those who won. If I see them on the way, I won't recognise them" The Nation quoted Igini as saying.
Just like Igini, Madami said the pressure to compromise the election was done through the huge amount of money from politicians, which he refused.
READ ALSO: Revealed! Why APC "partners" with INEC to remove Mike Igini, Akwa Ibom Resident Electoral Commissioner
Share your views with on this post.