Atiku Abubakar's efforts to convince the opposition that he's a Nigerian by birth has suffered another blow as a group in Sokoto all but helped his cause.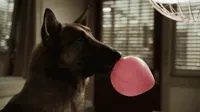 Contrary to his claim of Sokoto as origin, a group under the auspices of 'Concerned Citizens of Sokoto State, has disowned the Presidential Candidate of the Peoples Democratic Party  (PDP), and Nigeria's former Vice President, Alhaji Atiku Abubakar., saying that, he should look for his origin elsewhere and not Sokoto State.
The Sokoto State Coordinator of the Group, retired Squadron Leader Aminu Bala Sokoto, disclosed this when he addressed newsmen in Sokoto .
According to the former Airforce Senior Officer, "Atiku who is now over 72 years old has never associated himself with Wurno , headquarters of Wurno Local Government of Sokoto State,  where he claims his grandfather hailed from .
"His false and atrocious claim is just coming now that he is being bogged down by a protracted electoral litigation sequel to the 2019 Presidential elections.
"He is now claiming to hail from Sokoto and Jigawa States. He has forgotten that, in 2003 he had maliciously described the people of Sokoto, Kano and the other North Western States as ungrateful  power zealots".
Retired squadron leader Aminu Bala Sokoto said the people of Wurno and by extension, Sokoto State are strongly and vehemently rejecting and dispensing Aitku Abubakar.
He challenged the defeated Presidential candidate to in the alternative substantiate his false claim by making public his ancestral family in Wurno town .
"Otherwise, he should look elsewhere and search for his origin and not anywhere near Wurno, in particular or Sokoto State in general.
Meanwhile, farther than subside, the controversy over whether former Vice President Atiku Abubakar, standard-bearer of the Peoples Democratic Party (PDP) in the February 23 presidential poll is a Nigerian by birth, is still raging.
A man, who claims to be a close friend of Garba Abubakar, Atiku's late father, alleged that neither of his parents was a Nigerian.
The unnamed family friend, in fresh documents filed by the All Progressives Congress (APC) before the Presidential  Election Petition Tribunal in Abuja, also gave details of Atiku's early years and how his father died.
But, Atiku declined to comment last night, saying he had earlier responded to the issue.
The deponent's claim varies from that of Atiku, who insists that his parents were Nigerians.
It all started when the APC, in its response to Atiku's petition at the tribunal, argued that he was not a Nigerian by birth.
Source: The Nation