The Emir of Kano, Muhammadu Sanusi II (CON, born Sanusi Lamido Sanusi 31 July 1961) is undoubtedly Nigeria's most stylish modern traditional ruler.
The former CBN governor was crown the 14th Emir of Kano, on 8 June 2014 after the death of his grand uncle Ado Bayero (who died on 6 June 2014).
He automatically became the leader of the Tijaniyya Sufi order (the second-most-important Muslim position in Nigeria after the Sultan of Sokoto, leader of the larger Qadiriyya Sufi order).
His appointment was controversial; some believed that it was a politically-motivated move to avoid fraud charges from his tenure as governor of the Central Bank of Nigeria. Many expected Bayero's son to succeed him as emir, and protested Sanusi's appointment.
Emir Sanusi was a successful banker before taking over as governor of the Central Bank of Nigeria, CBN, on 3 June 2009 for a five-year term.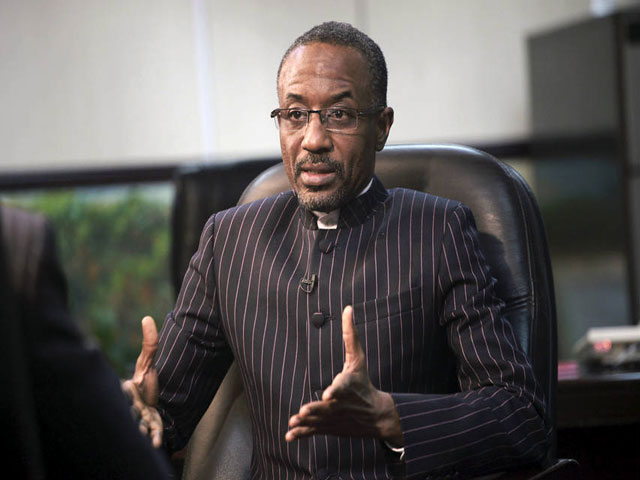 The technocratic was suspended from office by the then President of Nigeria Goodluck Jonathan on 20 February 2014 after he accused the government of a $20 billion fraud in the Nigerian National Petroleum Corporation (NNPC).
Time magazine listed him on its list of the 100 most influential people of 2011. In 2013, Sanusi was honoured at the third Global Islamic Finance Awards(GIFA) in Dubai for his advocacy in promoting Islamic banking and finance during his tenure as governor of Nigeria's central bank. He received the Global Leadership in Islamic Finance Award 2015 as the fifth GIFA Laureate, following Tun Abdullah Badawi (2011), HRH Sultan Nazrin Shah (2012), Shaukat Aziz (2013) and Nurrsultan Nazarbayev (2014).
It should come as no shock that Emir Sanusi is one of the most stylish royal men, armed with his trademark traditional attire.
If you needed further convincing, you can see more stylish look below;
Please leave a comment below and don't forget to share.