In the early hours of February 27, the Independent National Electoral Commission (INEC) declared that President Muhammadu Buhari of the All Progressives Congress (APC) was the winner of the 2019 Presidential election having polled 15,191,847 votes.
Buhari was declared winner having polled the highest number of vote in the election while his major challenger Atiku Abubakar of the Peoples Democratic Party (PDP) polled 11,262,978 votes.
With a victory margin of about 4million, Abubakar rejected the election result and proceeded to the Election Tribunal where he filed his case, challenging Buhari's victory citing cases of irregularities and electoral fraud.
In the petition filed by Abubakar earlier last week, he claimed that he secured maximum win in almost every state in the country
According to the petition filed, Abubakar is laying claim to Kogi, Kaduna, Gombe and Niger states as the states where he had maximum votes.
In the 139-page petition, the PDP candidate claimed that from the INEC server "state to state computation", he polled 18,356,732 votes to defeat Mr Buhari whom he said scored 16,741,430 votes with a margin of 1,615,302 votes.
He also disclosed that Buhari did not win in 19 states as claimed by INEC but in 15 states while he won in 21 states unlike the 17 given to him by INEC.
However, all is set for today as the Presidential Election Petitions Tribunal (PEPT) will hold a hearing on the petition filed by Abubakar.
The tribunal, a five-man panel headed by the President of the Court of Appeal, Justice Zainab Bulkachuwa, is to preside over the first sitting coming up after the petitioners filed their case on March 18.
A member of the petitioners' legal team, Chief Mike Ozekhome (SAN), confirmed to newsmen that the proceedings would hold today but could not give details of what the hearing would be about.
Ozekhome, who said he was heading to a meeting of the petitioners' legal team, also disclosed to newsmen that he would only be able to give more details about the anticipated proceedings after the meeting.
But it was learnt from other sources that the proceedings were likely to be one of the pre-hearing sessions of the PEPT that would precede the hearing of the main petition.
Reports have also revealed that the respondents in the petititon, the INEC, Buhari and APC had yet to file their defence, although they are still within the time to do so.
The petitioners had on March 18, 2019 filed their petition, which sought to rely on 50 sets of documents.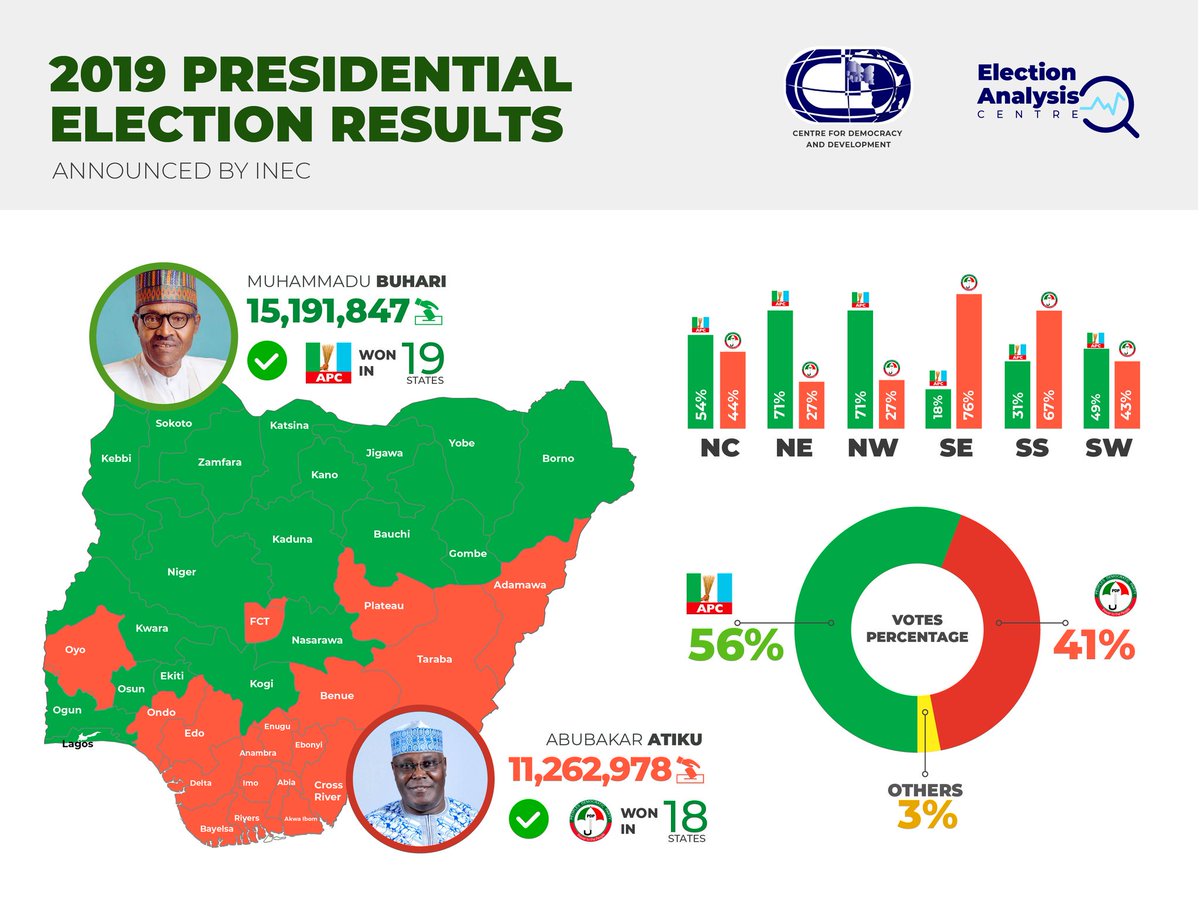 They said the results were the total votes scored by the candidates in 35 states and the Federal Capital Territory Abuja, as there was no report about the results from Rivers State as of February 25, 2019.
However, the hearing will commence at 9am today.
Source, Image Credit: The Punch, NAN, Daily Trust, CDD West Africa, Twitter, Google Image Search
Feel free to leave your comment on the story