A few hours after the government of the United States issued a statement on the just-concluded polls, a former U.S Ambassador to Nigeria has issued a more revealing statement, this time projecting on the likely outcome of the presidential election petition tribunal.
Alhaji Atiku Abubakar of the Peoples'  Democratic Party (PDP) is challenging the victory of President Muhammadu Buhari of All Progressive Congress (APC) at the petition tribunal, asking the court to overturn the victory of Buhari.
However, the former U.S envoy to Nigeria John Campbell said Atiku Abubakar doesn't stand a chance of winning at the tribunal considering the wide margin between him and Buhari.
After the February 23, 2019, presidential poll, the Independent National Electoral Commission (INEC) chaired by Professor Mahmood Yakubu, announced that Buhari polled APC 15,191,847 votes to defeat his closest challenger, Atiku, who polled PDP 11,262,978 votes.
Reacting in his write-up which was published on the official website of Council of Foreign Relations, Campbell said the margin is huge for the court to overturn.
"…but Buhari's margin of victory—some four million votes—is so large that it is unlikely courts will overturn the result."
At least 39 people have been killed in election-related violence in Nigeria, where elections were delayed last week due to the late arrival of voting materials pic.twitter.com/j0bazttPZp

— TRT World (@trtworld) February 26, 2019
The former envoy also said that Nigerians have admitted the outcome of the presidential poll, "Aside from some small pro-Abubakar demonstrations, Nigerians appear resigned to the outcome."
Why "credible" candidate failed to win the 2019 presidential election
Mr Campbell, who also served as US Department of State foreign service officer from 1975 to 2007, said Nigeria is operating under a broken system which worked against who he called credible candidates who could have done better if elected.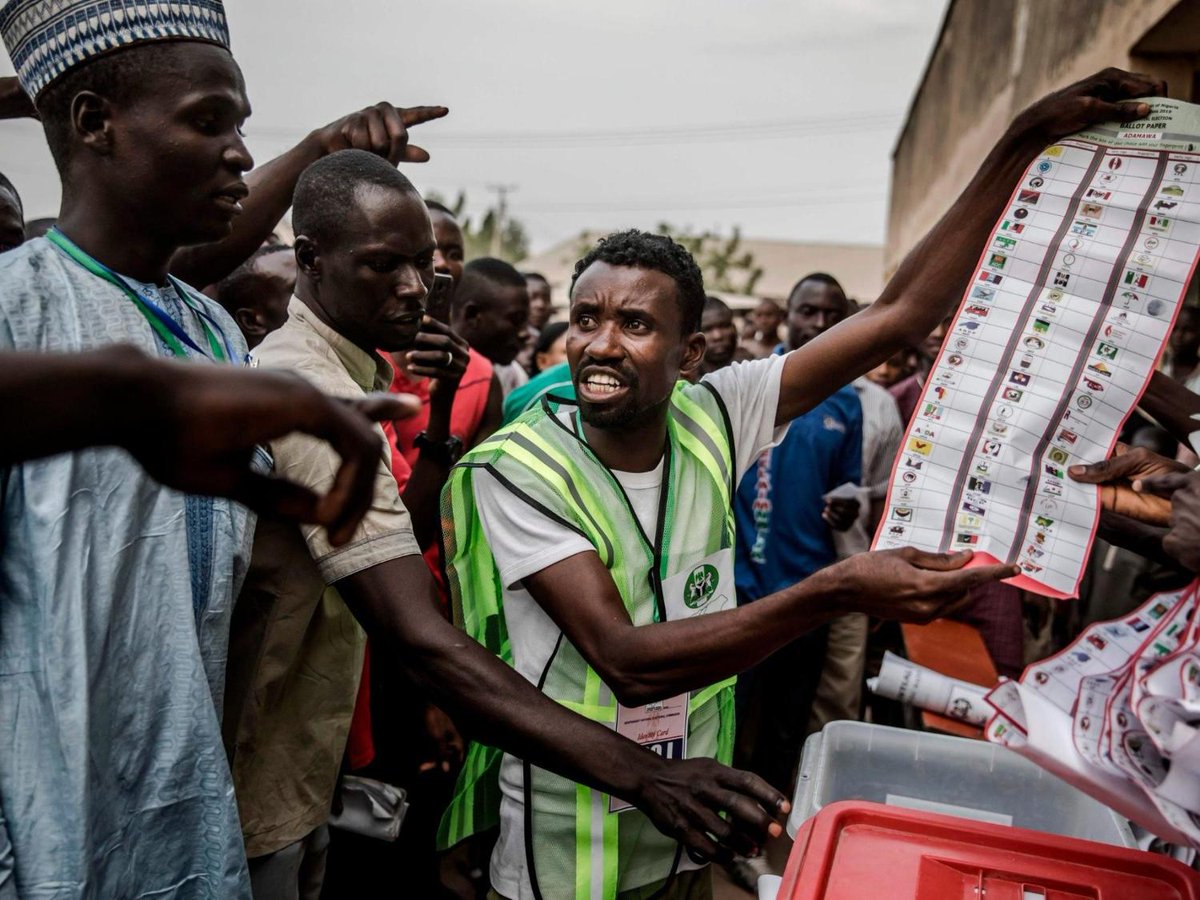 He specifically mentioned "Oby Ezekwesili, leader of the #BringBackOurGirls campaign and cofounder of Transparency International; Donald Duke, a former governor of Cross River State known for his innovative business development initiatives; and Kingsley Moghalu, an economist and former UN official."
He said they were frozen out by a "geriatric and unresponsive system whose patronage politics requires candidates to have vast sums of money and the ability to distribute them."
How democracy in Nigeria influenced other African countries
Campell, who is the author of "Nigeria: What everyone needs to know," said enthronement of democracy in Nigeria has stabilized democratic institution in other African countries.
"When Nigeria transitioned from military to civilian rule in 1999, the effects on West Africa were palpable: coups lost their legitimacy, and the region has pursued a positive democratic trajectory ever since. But the latest presidential election is far from an example for those African countries consolidating their democracies or emerging from quasi-authoritarian regimes to emulate."
"We note the assessments of international and domestic observer missions affirming the overall credibility of the election, despite localized violence and irregularities," says @SecPompeo about #Nigeria election. pic.twitter.com/hKSOykzRxE

— Steve Herman (@W7VOA) March 1, 2019
Nothing changed about leadership in Nigeria
John Campell also condemned the fact that the old set of people who have been on the corridor of power since Nigeria's Independence in 1960 are still the leaders in present-day Nigeria.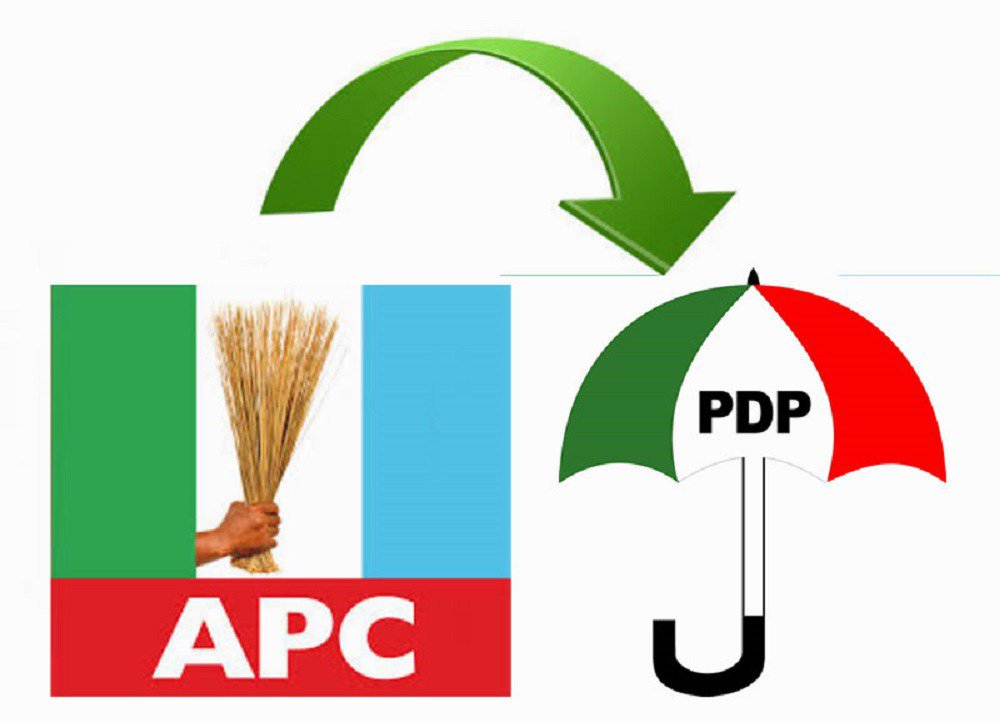 "Buhari and Atiku are part of the political class that has dominated Nigeria since independence in 1960. Their contest meant there would be no generational leadership change in a country where the average age is eighteen and half of registered voters are under thirty-five. "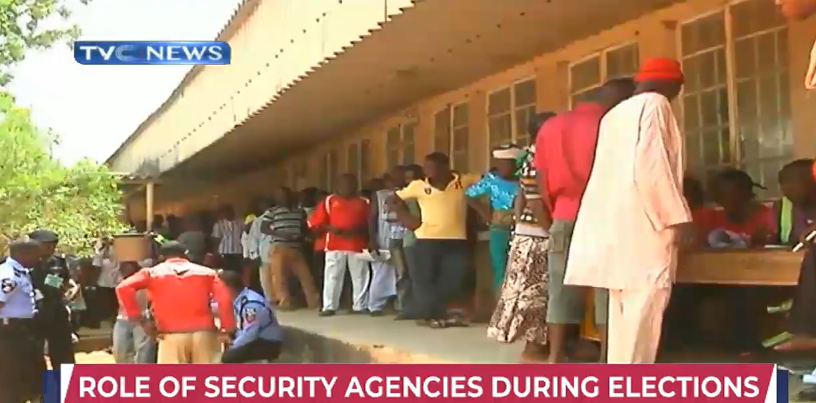 In the insightful article, the foreign policy expert submitted that President Buhari's campaign before the election couldn't be called a political campaign, "Buhari who spent much of his last term abroad for medical treatment, hardly campaigned at all."
READ ALSO: BIG SURPRISE: Atiku Finally Bares It All At Tribunal, Reveals Next Big Step
Buhari and Atiku have no idea on solving challenges facing Nigeria
One of the issues that also got the attention of Campell in his epic article is what he called the undemocratic spirit of the two major political parties in Nigeria: PDP and APC.
Interesting – if that isn't to heartless a thing to say – chart from @sbmintelligence on the distribution of election violence in Nigeria's recent elections.

Only 6 states managed to hold votes without anyone being killed. pic.twitter.com/RGPkUKIJsR

— John Ashbourne (@JohnAshbourne) March 13, 2019
"Both parties are undemocratic in spirit and function primarily to contest elections rather than to promote legislation or policy."
He faulted them for failing to address fundamental issue that could move Nigeria and its people forward, "During their campaigns, the candidates and their parties offered little that was new to address security breakdowns caused by Boko Haram in the country's northeast; conflict over land use, ethnicity, and religion in the Middle Belt; and the division of oil revenue in the Delta."
"They were mute on climate change, urbanization, and a population boom that is expected to push Nigeria past 450 million people by the middle of the century," he said.
This isn't the first time government of the United States is lambasting Nigeria and its policies, but the latest article by John Campell exposes some fundamental issues Buhari will be battling with when his second term kick start May 29, 2019.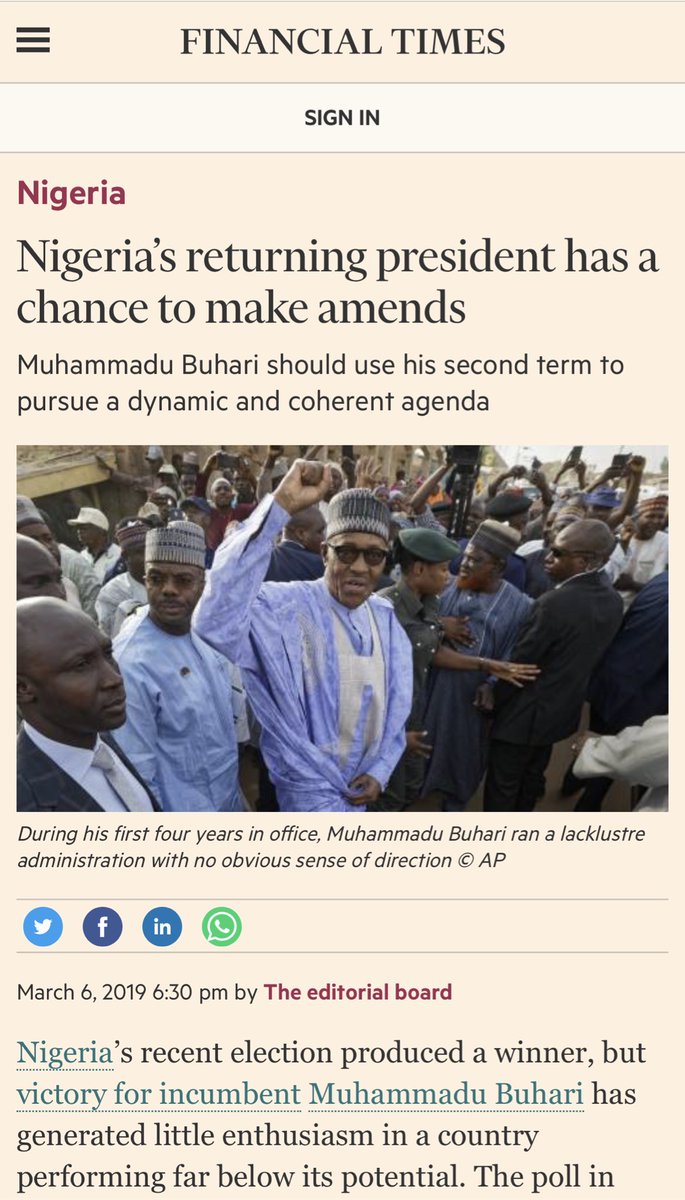 Opera News would be glad to hear from you on this post. Don't forget to also share this article with your friends on WhatsApp, Facebook, and Twitter.