The police have confirmed the killing of 17 vigilantes and rustling of several cows by gunmen in Jan Ruwa village, Birnin Gwari council area of Kaduna State.
In a statement yesterday in Kaduna, the public relations officer (PRO) for the command, ASP Yakubu Sabo, stated: "A team of vigilance group returning from a function in Zamfara State got an information that some armed bandits entered Jan Ruwa village, rustled cows and as a result, mobilised and pursued the criminals into the deep forest. They engaged them in a serious gun fuel following which some of the vigilantes lost their lives."
He went on: "A combined team of PMF men, conventional police and vigilantes mobilised to the area for a search and rescue mission. In the process, 15 bodies of members of the vigilance group were recovered. Two additional corpses were recovered the following day.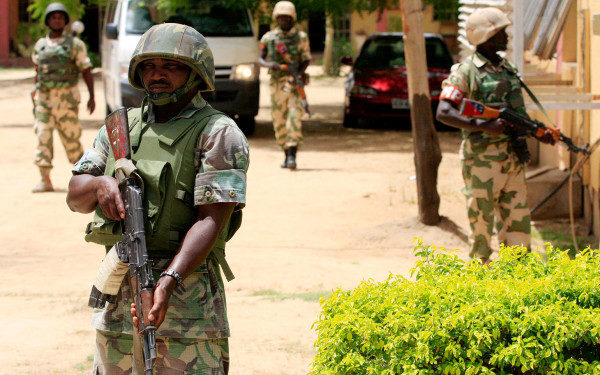 According to him, the dastardly act had been condemned the Commissioner of Police, Ahmad Abdulrahman, vowing to apprehend and try the perpetrators.
The spokesman said the CP informed the public that the command had deployed detectives in the area to work collaboratively with other security agencies in arresting the culprits.
He urged the people to assist the police with relevant information to check crime in the state.
However, the Southern Kaduna Peoples Union (SOKAPU) has called on President Muhammadu Buhari to declare a state of emergency in Kajuru council area of Kaduna State following the spate of attacks by suspected herdsmen in the area.
In a statement by Yakubu Kuzamani, the national public relations officer of the group, which represents 53 ethnic nationalities, it pointed out that the union could no longer trust Governor Nasir el-Rufai on the safety of Adara people.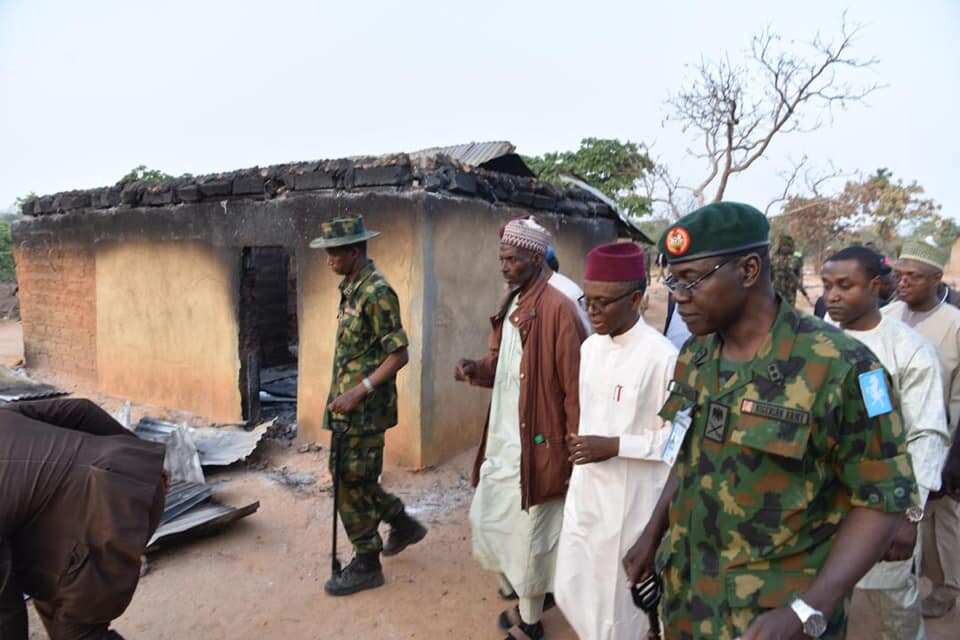 According to SOKAPU, "it is traumatising that the Kaduna State government under Governor (Nasir) el-Rufai could quickly arraign Adara elders over the alleged killing of 66 Fulani on allegation that is still unproven, but could not arrest and arraign those responsible for the killing of 117 Adara natives."
It claimed that the mass killings had left in its wake "untold devastation of lives and property in Kajuru and gradually transforming the area into a war zone."
In a related development, a member of the National Executive Council (NEC) of the Nigeria Labour Congress (NLC), Comrade Issa Aremu, has appealed to the governor to end communal clashes in the state in the interest of development.
In a congratulatory in Kaduna, the Labour Party gubernatorial candidate for Kwara in the March 9, 2019 election stressed that the state needed peace and unity to develop.
He urged el-Rufai to form an inclusive government premised on women and youths.
The General Secretary of the National Union of Textile Garment and Tailoring Workers of Nigeria urged the re-elected governor to come up with "a non-partisan and an all inclusive peace initiative to rescue Kaduna from mutually destructive violence."
Source: Guardian
Share Your Comment Below