In Bayelsa State, the Peoples Democratic Party (PDP) chapter in the state has sounded a word of warning to the All Progressives Congress (APC) against showing disrespect to Pa Edwin Clark the National Leader of the Ijaw people, and other leaders of South South and Middle Belt regions.
The State secretary of PDP, Chief Godspower Keku, in a statement on Friday in Yenagoa, also condemned the "despicable display of disrespect" for the person of Ijaw National Leader, Pa Edwin Clark and other elder statesmen and leaders in the South South and Middle Belt regions by the leaders of APC in the state.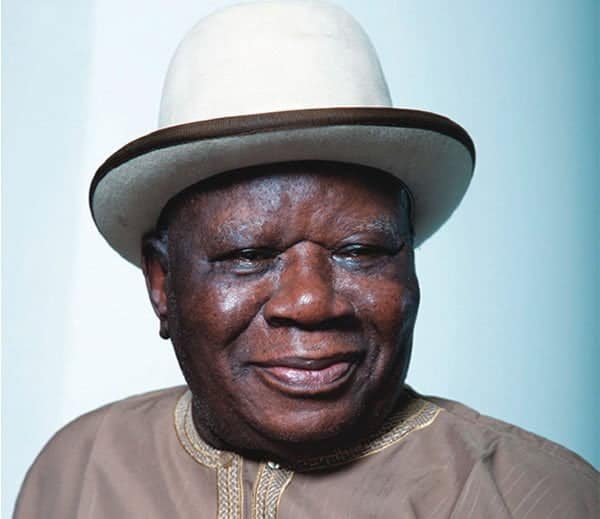 Keku also berated a comment by the State Publicity Secretary of APC, Mr Diofie Buokoribo for casting aspersions on the integrity of Pa Clark and other leaders in the regions, regarding their views about the election-related violence in Rivers and Bayelsa states.
He said that it was as immoral and sickening for a son of the South South to make such a disparaging remarks about the elders and leaders of his people for saying the truth about issues of grave concern to them.
According to him, the statement attributed to Buokoribo, where he described Pa Clark and other leaders as a disgrace, fits perfectly into APC's language of desperation and culture of violence in Bayelsa.
He advised the state APC, led by Chief Timipre Sylva and Senator Heineken Lokpobiri to apologize to the people.
He stressed that in spite of the massive deployment of soldiers to aid the evil plot of the APC to rig the election in Bayelsa, the people roundly rejected them with the PDP clinching 17 out of the 21 declared results of the 24 House of Assembly seats.
Edwin Clark is a Nigerian politician from Delta State who worked with the administrations of Military Governor Samuel Ogbemudia and Head of State, General Yakubu Gowon between 1966 and 1975.
In 1966, he was a member of an advisory committee to the Military Governor of the Mid-Western State, David Ejoor and was appointed Federal Commissioner of Information in 1975.
Clark was an unofficial advisor to President Goodluck Jonathan. He is a philanthropist who founded the Edwin Clark Foundation and established a university in his hometown.
(Daily Trust)
What are your thoughts on this story? Let us know in the comment section below.