ALL Progressives Congress, APC, governorship candidate in Ebonyi state for last Saturday's election, Senator Sonni Ogbuoji has alleged that Governor David Umahi would defect to the APC on or before May 29 inauguration of elected Nigeria's President and Governors.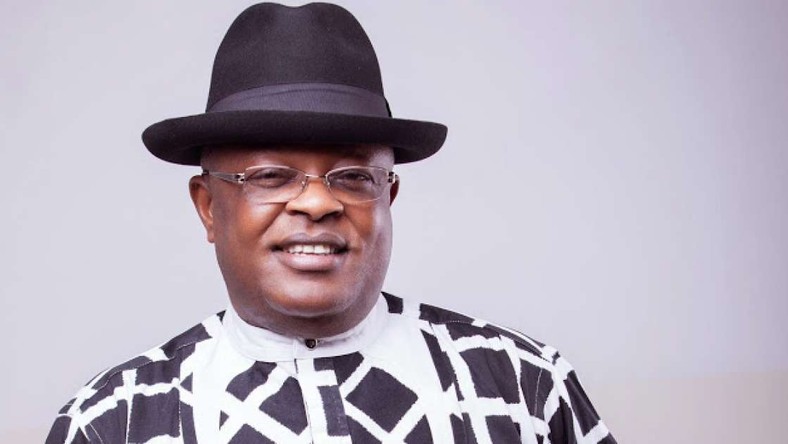 Umahi who was reelected for second term in office, was a state chairman of the Peoples Democratic Party, PDP, and was the Deputy Governor of Ebonyi state before he was elected first term Governor in 2015.
Ogbuoji made the allegation in Enugu, on Tuesday, at a press conference on the outcome of the February 23 governorship and state assembly elections in Ebonyi state.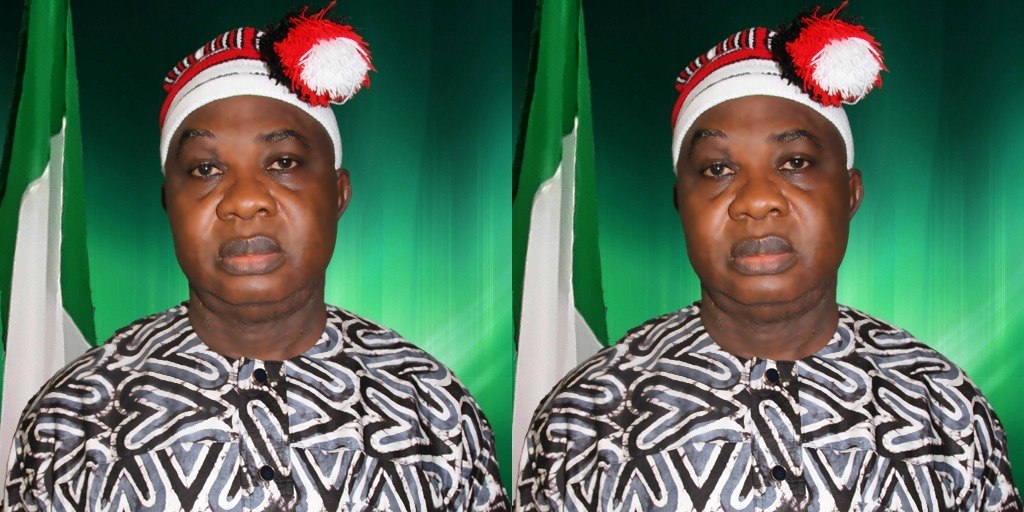 The APC candidate described the elections as a mock exercise, where people were coerced to reject a happy future. He fingered some of his fellow party members as moles and denied he worked for victory of his opponent at the polls. "We therefore reject in its entirety, the shambolic exercise, the processes that led to it and the result or outcome. "I am aware also of those among us that desired the change we targeted to bring, seemingly worked for it but in the actual sense worked in contrary direction and deliberately frustrated the change they claimed to belong to.
A clearer picture of this is the information we have now that while the governor of Ebonyi State, David Umahi, had acted as a mole in PDP all along, he has started making moves to ditch PDP and cross over to the APC on before May 29. "We are aware that the votes that enthroned Umahi were procured with the connivance of the system, a reason there are gloomy faces all over the state after the announcement of the claimed victory," Ogbuoji alleged.
Governor Umahi's spokesman and Chief Press Secretary, Emmanuel Uzor however punctured the claim of defection, saying "It's not true. It's one of the new propaganda of the APC, having been rejected by the people of the state. Umahi is more concerned on delivering quality development to the state and thinks less about politics." Ogbuoji however gave notice of approaching tribunal for reversal of the Ebonyi mandate and urged faithful party members not to be discouraged.
"I would assure that I and the leadership of the party have resolved in respect of the outcome of the charade election that we the APC in the state, will sacrifice our convenience, overlook our victimization and bend backwards in any lawful way to support every step that would foster the peace, progress and good leadership of the state. "Our hearts go out to those citizens of the state that were killed, maimed, hurt, injured, kidnapped, brutalized and denied their rights that day by those that brutishly foisted their selfish interest on the people. And to those that felt they did the right thing and made the right choice that historic day, we wish them well and leave it to tomorrow to judge us all."