No fewer than 100 kinsmen of former Governor Ayodele Fayose and members of Peoples' Democratic Party in Afao Ekiti, Ifelodun/Irepodun Local Government Area have dumped the party for the All Progressives Congress (APC).
The defectors were led by Special Assistant to Fayose on Local government affairs, Mr. Ayodeji Adu and other PDP's heavyweights in the council barely three days to the House of Assembly election.
They were received by chieftains when campaign train of the APC assembly candidate in Irepodun/ Ifelodun state constituency II, Hakeem Jamiu hits the town on Wednesday.
Speaking on their behalf, Adu said they were spurred to join APC because of Governor Kayode Fayemi's sterling leadership qualities in taking the decision and the progressive policies put in place.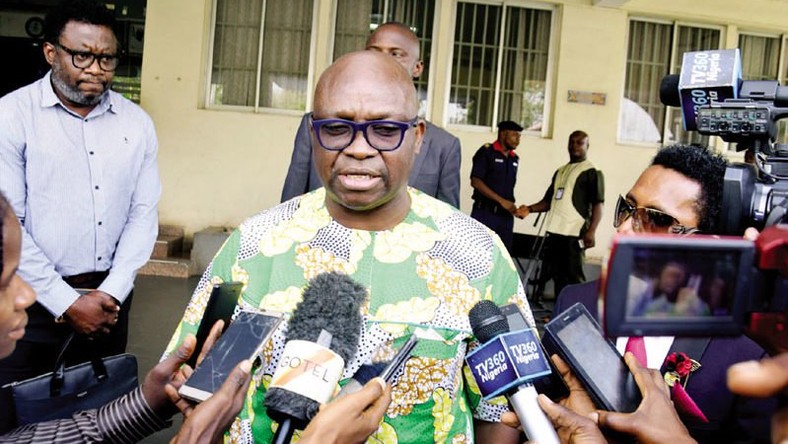 The former Special Assistant disclosed that Fayose's abysmal performance and his hostile leadership style forced them out of the party.
He added the PDP is myopic and short- sighted in ensuring sustainable development.

"This decision to dump PDP for APC was borne out of patriotism and it is for the betterment of my state and the country at large.
"Afao despite producing the Governor of the state for eight years is still in shambles without meaningful development, hence the need to embrace the right ideas that can take the town out of the current economic and social despondency.
"I pledge my commitment to the success of the APC candidate in Afao-Ekiti . I want to assure the APC would have a block vote in the town come Saturday," Adu said.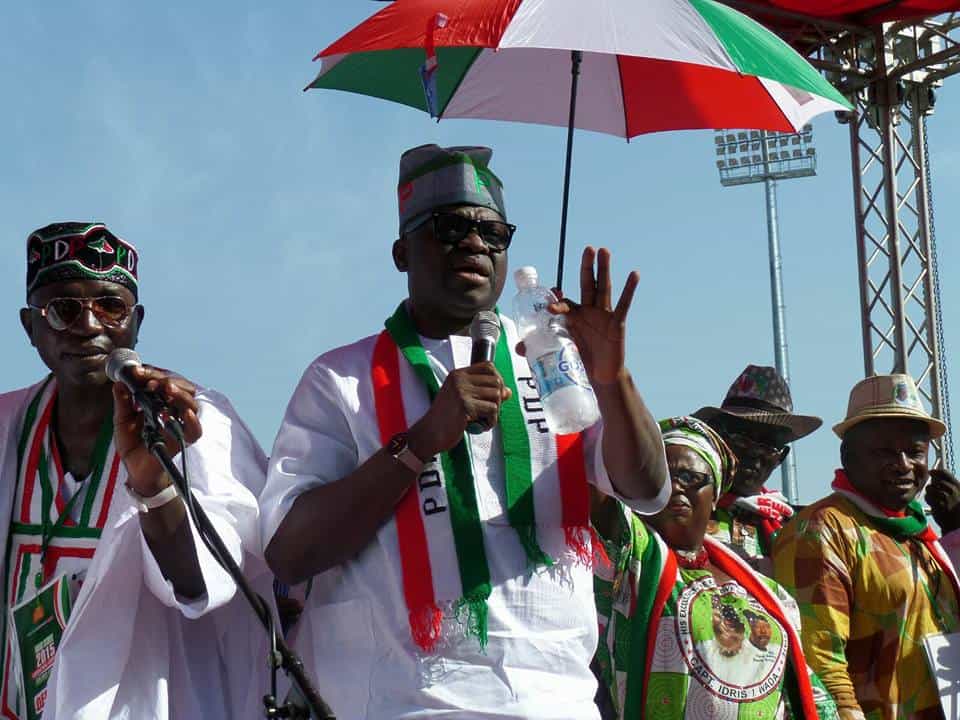 Jamiu assured the next assembly won't be a rubber stamp under Fayemi but provide a platform where people oriented policies would be enacted.
"Governor Fayemi is exposed and I know that he will see the legislative arm as partner in progress, rather than trying to treat lawmakers as slaves, the way Fayose did.
"Let me tell you, there are no defectors in APC, we are all one, so you have nothing to fear. I am assuring you that everybody will benefit from this government," he said.
Source: The Nation Nigeria