Governor Willie Obiano of Anambra state has announced that the state government would be the first to pay the new national minimum wage.
The governor who made the disclosure on Wednesday in Awka during a parley with State Civil Servants reiterated that staff welfare would continue to be on the front burner in his government.
He revealed that the state government had received report by the Labour Committee and would soon commence its implementation to address workers' grievances and agitations.
"The welfare of the state workforce has been paramount to my administration. This, of course, has been possible because of the dominance of members of the All Progressives Grand Alliance (APGA) in the House of Assembly," he said.
While declaring Friday work-free day for workers to enable them prepare for Saturday's election, Obiano canvassed for total votes from the workers to enable him consolidate on his previous achievements.
He said, "Electing legislators from opposition parties will derail my welfarist policies, especially your salaries, gratuities and pensions."
The Head of Service, Bar. Harry Udu assured the readiness of the state workforce to support the governor in view of his numerous welfare packages to them.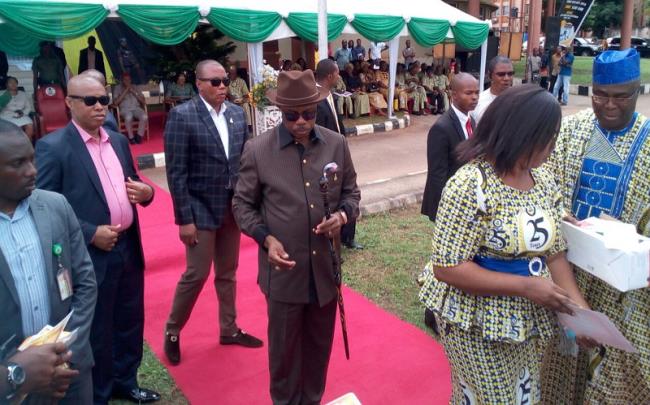 He listed some of the packages to include payment of salaries, pensions, gratuities, Christmas largesse, ongoing renovation of the Secretariat, among others.
In a vote of thanks, the State Chairman of the Nigeria Labour Congress (NLC), Mr Jerry Nnubia, solicited for the cooperation of the workers to ensure improved quality governance.
"Since the governor has agreed and pronounced that he will be the first to pay the New National Minimum wage, civil servants in the state should rally support for APGA candidates to ensure consolidation of his good works," he stated.
Source: The Nation