With just a few hours to the 2019 presidential and National Assembly elections now, the United Kingdom has urged the Independent National Electoral Commission (INEC) to be impartial in the elections. In a broadcast aired on Friday on the verified Twitter handle of the British High Commission in Nigeria, @UKinNigeria, the British High Commissioner to the country, Ms Catriona Laing, asked Nigerians not to be discouraged to vote again due to the postponement of the elections.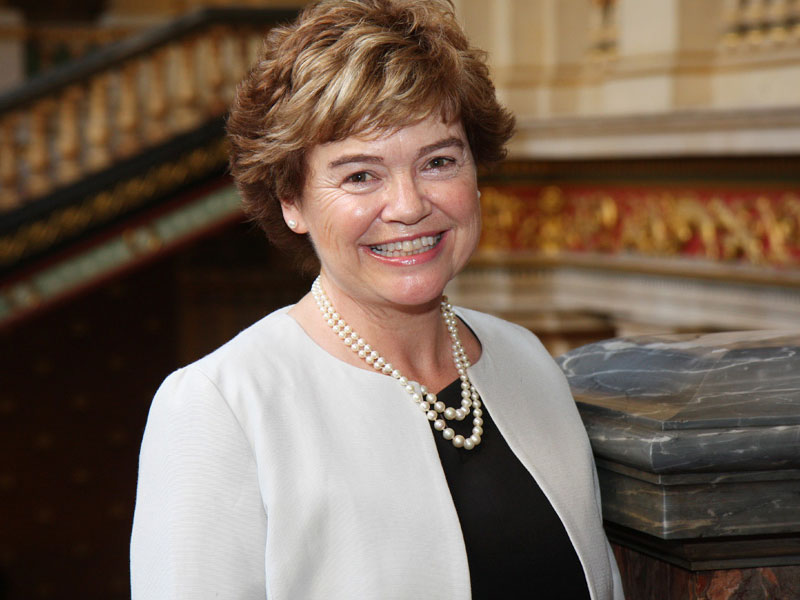 Laing said: "Tomorrow is voting day again. We recognise the huge disappointment of Nigerians since they woke up last Saturday to hear the news that the elections had been postponed. But your votes still count. It's your chance to make a difference, not just to vote for the politicians of your choice, but also to play your part in Nigeria's emerging democracy, helping to consolidate the progress since 2015."
We welcome the regular updates from @inecnigeria on preparations for tomorrow's elections. Important they are able to carry out their role free from intimidation. Calling on all eligible Nigerians to vote tomorrow – have your say on who runs your country! #NigeriaDecides2019 pic.twitter.com/0geGDz6Gwg

— UK in Nigeria?? (@UKinNigeria) February 22, 2019
She said as a long-time friend and partner of Nigeria, the UK would play its part in the elections, saying the UK had over 60 observers in 15 states to monitor the elections. She urged INEC and security agencies to remain impartial during the exercise. Laing said: "One thing we will be looking forward to is ensuring that the security services are there to support your democratic right to vote. And, of course, it is very important that INEC remains impartial throughout the elections."
The United States embassy has moved to deny a tweet credited to the country's Secretary of State, Michael Pompeo, where he reportedly gave negative comments about the Peoples Democratic Party (PDP) Presidential Candidate at the 2019 elections, Alhaji Atiku Abubakar. The Embassy, in its twitter account @USEmbassyAbuja, said such statement should be regarded as fake news. The tweet, which the embassy classified as fake news read: "I personally refused to meet him or have anything to do with him (Atiku). I am really surprised that an individual indicted by the United States of America of huge corruption is being considered for Nigerian president…U.S. Secretary of State, Michael R. Pompeo."
#FakeNEWS Alert! If you have seen such manufactured content on @Facebook, or received it via @WhatsApp, please communicate that it's fake news. #NigeriaDecides pic.twitter.com/X1g7Vlom7M

— U.S. Mission Nigeria (@USEmbassyAbuja) February 21, 2019
The embassy said such statement in either facebook or received via WhatsApp should be regarded as fake. "FakeNews Alert! If you have seen such manufactured content on @facebook, or received it via @WhatsApp. Please communicate that it's fake news," the embassy stated. The statement comes less than 24 hours to the presidential elections which holds on Saturday February 23, after it was rescheduled by the Independent National Electoral Commission (INEC).
What are your thoughts on this?