There was great celebration among Nigerians after the Kano State High Court granted bail to political activist and a fierce critic of President Muhammadu Buhari, Deji Adeyanju, on Monday after he spent 67 days in detention. , According to his lawyers, Adeyanju was granted his freedom on bail after his case was raised in court on Monday morning, with a condition that he must provide sureties and N500,000.
Adeyanju was arrested on December 13 over allegations he was involved in a murder in Kano in 2005. The police did not formally arraign Mr Adeyanju for the alleged murder. According to Premium Times, Adeyanju was charged for murder in 2005 at the Kano State High Court, but was discharged and acquitted in 2009 after a lengthy trial. The previous acquittal and police's failure to arraign Mr Adeyanju for several weeks after arresting him fueled speculation that his detention was politically motivated.
However, the police denied the allegations. Adeyanju spent over two months of his detention fighting for a bail at federal and state courts, because the police did not bring charges against which to defend himself. Theophilus Agada, an associate of Adeyanju, told Premium Times that the activist would meet the bail requirements today. "He was asked to provide a senior civil servant in Kano State, and two pieces of land with N500,000," Agada said. "We are confident that this requirement would be met and he'll be released today."
Although the case was dispensed several years before he became politically-active and a big voice in the Peoples Democratic Party's youth wing, Adeyanju's murder case remained a potent political weapon amongst his detractors online. At the heat of the political season between 2014 and 2015, Adeyanju's case was resurrected by Japheth Omojuwa on his blog, saying the political activist was "eased out of jail" by godfathers rather than that he was discharged and acquitted following a lengthy trial.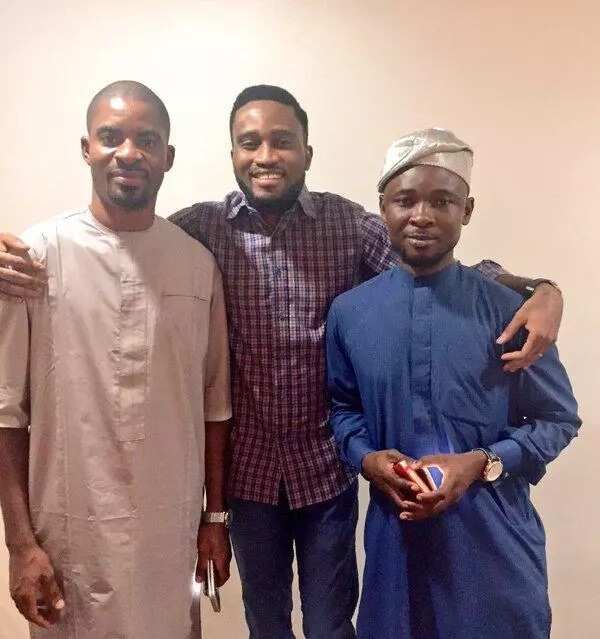 Adeyanju admitted he was charged with murder and spent time in prison while awaiting conclusion of trial, but he was discharged and acquitted. He, however, pressed defamation charges to the tune of N50 million against Omojuwa, saying the blogger intentionally defaced his personality even though he knew the matter was resolved in his favour.
However, Adeyanju did not see through the defamation suit, amidst claims that he later resolved the matter with Omojuwa out of court. The latter did not immediately return Premium Times' calls and messages seeking comments about how the matter was resolved on Sunday afternoon. All this has given PDP supporters great reason to celebrate. Share your thoughts about Adeyanju's freedom in the comments section.