Artists generally operate on a scale that is not accessible to a lot of people in the society, and while entertaining may be their everyday job description, when more 'serious issues' arise, the role they play can also not be pushed aside.
In a previous article of mine, I wrote on the "Outcome of Musicians choosing to go political" and in that piece, I opined that "The best way for musicians to get involved in politics is through the music."
Well, we have since passed that particular bridge and February 16, 2019 is upon us, the day we begin the new electoral journey with the Presidential elections and beyond the music, there are other ways your favorite musicians can help.
See five ways they can play a role during the elections
1. Sensitize their fans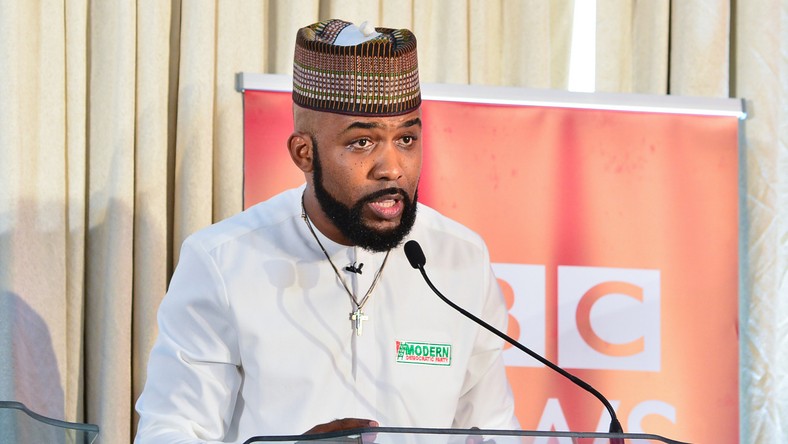 There is a reason why fan bases like Wizkid FC and the 30BG squad exists, there is a reason why Olamide sees himself as 'Guardian of the Mainland' and Phyno is called the "King of the East."
These artists have a huge following. At Wizkid's command, over 15,000 gathered at the Eko Atlantic for his Made in Lagos concert, while these numbers may be assumed infinitesimal compared to the entire number of people expected to vote come Saturday, which is also not limited to Lagos where a huge number of their fan base reside, these artists through their social media presence have been able to spread their influence and the up-shot of a sincere and consistent sensitization on their pages should not be under-estimated.
Kudos to the likes of 2baba who has consistently held concerts leading up to elections where the entry ticket is your PVC, and fans who gather enjoy not just performances but incorporating electoral guidelines, which has been replicated by M.I and his team on their ongoing Chocolate City tour.
You have a voice, a face and a massive platform, use it.
2. Avoid heating up the polity
They are planning to start arresting Youths as from next week for no reason be careful my people they know they are going to lose and they have a plan like always let's stick together and let's all be careful on these streets !! #DEFENDYOURVOTE

— Davido (@iam_Davido) February 10, 2019
While artists like every other Nigerian are entitled to have their preferred candidates and even promote such candidates, these can actually be done in the most sensible manner without heating up an already volatile polity with acidic remarks, violent responses and threats.
3. Actually, go out and vote
" "The power of the people is greater than the people in power and we prove that when we vote" Katy Perry (2018)
The artist irrespective of how many times he/she spends within the country or how much they have made and have become 'immune' to the plight of the masses owes a civic responsibility to partake in the elections and there is always something special about a celebrity joining the queue to cast his/her vote.
This sparks not just inquisition from curious fans but also an inspiration for others to follow.
There is a reason why fans and music lovers continuously ask that artists add their voices to happenings in the society. People see them as leaders and it is time they come forward and take the lead with their votes.
4. The music remains a powerful weapon
Music is a language that knows no boundaries, tribe or color and plays with our moral sentiments.
The existence of an intersection between political advocacy and music is one that makes it possible for the latter to travel to places where even the artists do not get to.
There was a recent coalition of notable artists including 2baba, Teni, Chidinma, MI Abaga Cobhams Asuquo coming together to release the record, "Not For Sale", there have been similar ones in the past and we have seen musicians called to perform at political grounds.
While their effectiveness cannot exactly be 'tangified', music tends to give a more accurate glimpse into events, shaping reasoning and placing a call to action to its listeners.
5. Where possible, especially in your local community, provide security to people who come out to vote.