Governor of Anambra State, Willie Obiano, has revealed that Nigeria's President Muhammadu Buhari has "strong plans" for the creation of an additional state in the South-East. Obiano stated this when the Ohaneze Ndigbo, Lagos branch, paid him a visit at the Governor's Lodge, Amawbia, Anambra State, on Wednesday.
Obiano said, "I'm in good terms with the President. He has good plans for the South-East, contrary to the perception of some people. He has emotional feeling that the South-East ought to have an additional state. I'm also hopeful that the Federal Government would set aside November 16 as a national day in memory of the late Dr. Nnamdi Azikiwe, the first president of this great country."
The Anambra governor went on to condemn the decision of the Ohaneze to fix a meeting on a day President Buhari was in the state to commission a mausoleum in honour of the late Dr. Nnamdi Azikiwe who, the governor said, "remains a world hero of the Igbo." He counseled the Igbo socio-cultural body to maintain the objective for its creation as a nonpartisan organisation with the principal aim of pushing Igbo agenda.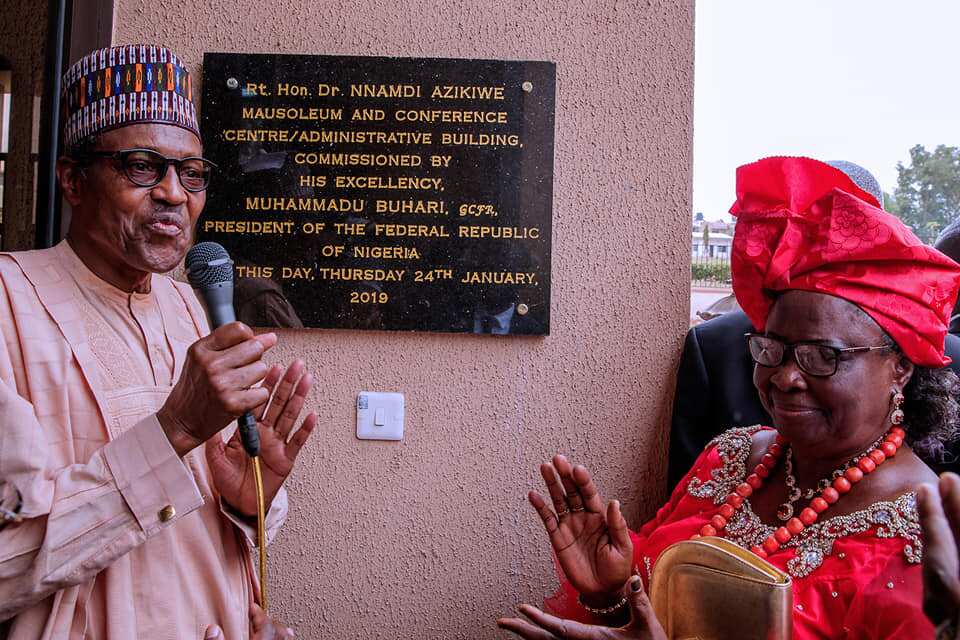 Speaking, the Ohanaeze delegation led by its branch president, Nnamdi Nwigwe, said they were in the state to show solidarity to the Obiano-led government. The group extolled what it called "Obiano's negotiating power and think-home philosophy," among other initiatives. Nwigwe said, "We are particularly happy with your position on appreciating President Mohammadu Buhari-led administration's good gestures to the people of the South-East region and Anambra State in particular."
The Igbo group stated: "The completion of Zik Mausoleum, which is a national monument, the ongoing Second Niger Bridge, road projects and other infrastructures lay credence to the fact that the Buhari administration has not forgotten the region."
Buhari recently spoke at a presidential campaign rally in the State held at the Holy Trinity field in Onitsha where he said his government was working hard on the economy, security and the fight against corruption. The president, who first moved to the newly completed Zik's Mausoleum, where he commissioned the project, was also at the palace of the traditional ruler of Onitsha Kingdom, Igwe Alfred Nnaemeka Achebe, where he met traditional rulers in the state. However, at the time he refused to make new promises of what his government would do for the people of the south-east if he returns as president of the county for a second term.
Do you believe Obaino about Buhari's plan to create a new state in the south east?