A disturbing video has surfaced  from the president Buhari's campaign rally in Kogi state today, where the  president slumped while climbing down the stage.
APC Stalwarts were seen coming to his rescue as he attempts rolling over.
WATCH VIDEO BELOW
Meanwhile, at the rally, Kogi State governor, Yahaya Bello, has promised President Muhammadu Buhari that he'll win in every polling unit in the state in the 2019 presidential election.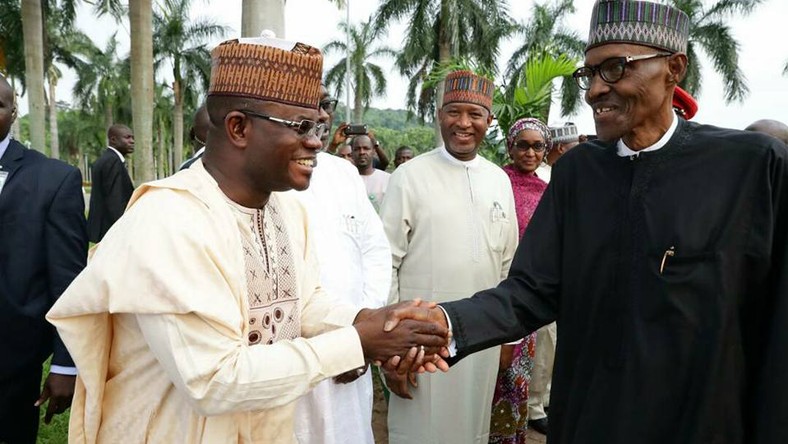 While speaking at the campaign rally for Buhari's re-election bid in Lokoja, Kogi State on Wednesday, January 16, 2019, Bello said the votes for President Buhari will make history in the politics of Kogi State.
The governor assured the president that the people of Kogi trust in his leadership and that of the All Progressives Congress (APC) and will reward him with overwhelming victory in the February 16 presidential election.
He said, "Everybody you see here (at the rally) are just foot soldiers. Each and everybody here has promised that they'll come to the polling unit with not less than 10 human beings. Those 10 human beings will each come with additional 10.
"We shall win every polling unit in Kogi State because Kogi State believes in your leadership, in APC and my leadership."
The governor further said Buhari is far superior to his opponents in the election that'll be conducted in five weeks. He said the only choice for Nigerians is between Buhari and thieves and liars.