Abuja residents are crying out after the Nation's capital was hit with unprecedented flooding that has seen many parts of the city submerged in water.
This is occasioned by the aftermath of the heavy rainfall in federal capital territory that started Thursday morning.
Most estates in Lokogoma are reported to have been flooded, blocking access roads for human and vehicular movements.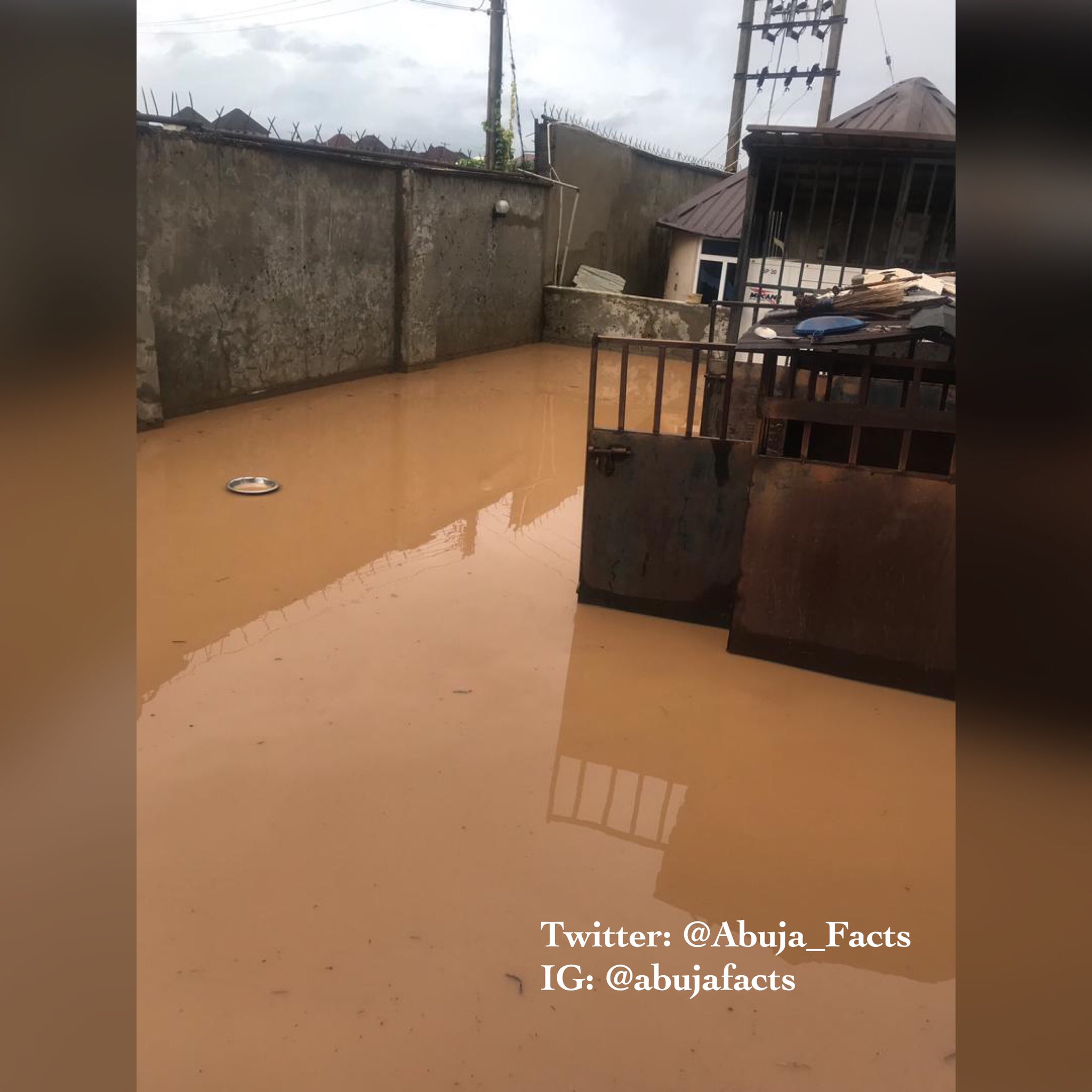 Motorists plying the airport road axis are also reportedly battling with the flood as they navigate.
NOTE: If you must drive amidst this heavy rainfall, ensure you put on your hazard light (double pointer) and move at a slower speed. #AbujaFacts pic.twitter.com/6xkyNDW1AB

— ABUJA FACTS (@Abuja_Facts) July 25, 2019
The popular Area One roundabout is also seen heavily flooded.
Some of the residents reacting have blames FCT authorities for negligence over the flooding menace
This is Area 1 in Abuja. pic.twitter.com/1BatXnar40

— Comrade Deji Adeyanju (@adeyanjudeji) July 25, 2019
Even the Nnamdi Azikiwe International Airport Abuja is not left out
This is what the flood at the ABUJA International Airport looks like. #Abujafacts pic.twitter.com/hxDnMIff6N

— ABUJA FACTS (@Abuja_Facts) July 25, 2019
see reactions below
I was at the Abuja airport this mrn to drop off my sis, if you see how flooded everywhere was ehn..Passengers could not walk to the terminal, see big men pulling off their shoes to cross. Funny but was utterly disappointed!

— ?? (@Chinonny45) July 25, 2019
"Does the FCT minister know what he should be doing?" That's the right question to be asked.

— mercie ??? (@mercie_jates) July 25, 2019
Lokogoma people will be looking for Noah's Ark right now. Even my area at ACO airport road this morning was lowkey flooded. People do not even have the right education on how to dispose their refuse dumps, then AEPB can't even run a sustainable way of picking em up.

— Relationship Talker-Active ⚓ (@KardinalSmart) July 25, 2019
If Area 1 is like this then i really feel for those around Lokogoma especially EFAB. What will that place look like.

— Dim Oluchi (@dimoluchi) July 25, 2019
Just heard the last government to make angry meaningful development in Abuja was the Obasanjo's administration. The current one is only interested in the lives of his cattles hence he is bringing them to Abuja

— Omo (@kenighalo) July 25, 2019