The defence post in post on the 1st of May 2019, reports that Boko Haram militants killed 14 men who were collecting firewood in northeast Nigeria, residents and a militia told AFP, the latest deadly incident in the troubled Lake Chad area.
The bodies were found by other firewood collectors at Duwabayi village near the garrison town of Monguno in Borno state late on Tuesday, April 30.
"The bodies of the 14 men were evacuated to the police station in Monguno after some people reported seeing the bodies," an anti-Boko Haram militia leader in the town said.
"Fourteen dead bodies were brought this evening to Monguno and people have been going to the police station to see if they could identify them," Monguno resident Kulo Gana said.
Another resident, Bunami Mukhtar, said the corpses had "bullet wounds."
The area has been seen intense fighting since late last year, when militants from the Islamic State West Africa Province faction of Boko Haram, the dominant insurgent group in the Lake Chad area, significantly stepped up attacks in the region.
Duwabayi village was abandoned last year when residents fled to camps in Monguno due to insurgent attacks. People in the camps rely on food aid to eat but some turn to collecting firewood to sell.
The charity Medecins Sans Frontieres (Doctors Without Borders) said in early April that around 30,000 people in Monguno were in "acute need of shelter and other basic necessities … after fleeing fighting between government forces and armed opposition groups."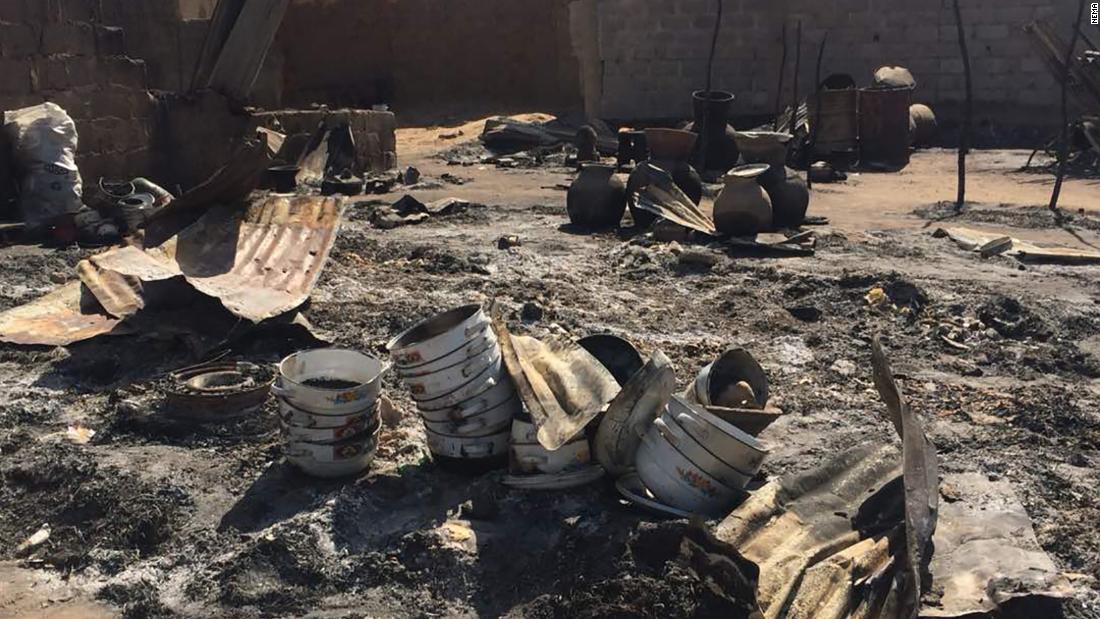 Meanwhile in a statement by Governor Kashim Shettima, he said according to report by Sahara reporters that Borno state is more safe than some states in Nigeria.
Shettima made the declaration when he spoke to the Chairman House Committee on Army, Rima Shawulu and other members of the House of Representatives on a courtesy call at the Government House, Maiduguri on Wednesday.
He said: "The military and other security agencies are doing their best in Borno State, the only problem now is the inadequate publicity accorded to our military operations. For example, when Boko Haram attacks and kill even one person, it will be celebrated on the front page of our newspapers, but when military kill dozens of insurgents and capture several others alive, such success against the insurgents will be published in a tight corner of our newspapers.
"Our Military is now overwhelmed with the increasing security challenges in some parts of the country; there is the deployment of soldiers in Zamfara, Sokoto, Katsina, and many volatile states of the federation despite the paucity of funds and inadequate personnel.
"Presently, Borno is safer than Abuja, Zamfara, Katsina, Sokoto and other volatile states of the federation. This is because, in Borno, we don't have cases of kidnapping, banditry as obtained in other states mentioned earlier.
I want to appeal to this Committee to serve as a soul, driver, and consciousness of our great nation, for peace to reign. We in Borno do not have the issue of kidnapping or banditry, and I believe very soon we will overcome our security challenges."
The Defence Post
Sahara Reporters
Leave your comments below…