Pastor who raped his daughter arrested in Anambra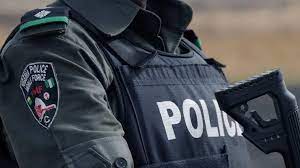 Pastor, Arinze Obiwenite, who allegedly raped his 12- year old daughter in Anambra State has been arrested in Abacha community, Idemili North local government area of the state. The randy pastor was arrested on Monday by security operatives attached to the office of the State Commissioner for Women and Social Welfare, Mrs Ify Obinabo, following a tipoff from a whistle-blower.
An official of the Ministry said the suspect runs a booming healing center known as the Trinity Healing Ministry, which he operates using charms and other diabolical means to perform various kinds of miracles. A media aide to the Commissioner for Women and Social Welfare, Chidinma Ikeanyionwu said Obiwenite was arrested during a surprise raid of his home, adding that the raid was authorized by the Traditional Ruler of Abacha community, Igwe Nwabunwanne Odiegwu, when the Commissioner and her team paid him a courtesy visit and notified him of their mission.
According to Ikeanyionwu, "It was during the visit that Igwe Odiegwu revealed that the culprit has been presenting himself as a Christian who gives solution to people seeking for answers to their problems, not knowing that he has other motives up his sleeve. "The traditional ruler explained to us that the town got to know of his illicit activities when he accused some boys in the community of raping the daughter. He had been summoned to the palace on several occasions, but failed to honour the royal invitation, which prompted the youths of the community to troop to his residence, but were utterly disappointed at what they saw in his house.
"They discovered that he locked up his children, including the 12-year old, who he earlier alleged that some young men of the community had raped. "When the daughter was questioned, she revealed that her father locked them up in the room for five years and that he always has carnal knowledge of her.. "The Commissioner also visited where the children were kept and after a physical examination of their condition, assured them of justice and a conducive environment for growth and proper care.
"She further interrogated the culprit who denied all the allegations leveled against him, but he quickly asked the traditional ruler to forgive him and help find a way of resolving the issue without going to court. "During the visit to Obiwenite's compound, it was further discovered that he also uses diabolic means to run his ministry. "Some fetish items discovered in his house included a long list of paper where he wrote down names of people, a grave at his backyard where he admitted he stays to make his incantations if need be, and some native medicines."
The Commissioner warned against any form of child abuse in the state, insisting that anyone found guilty in that respect.would be severely dealt with by the state government. She also advised members of the public to open up and report any perceived child abuse and other related crimes in their areas for immediate government attention and intervention.
Source: Vanguard
Atiku Will Not Work With Tinubu, Light And Darkness Don't Relate – Dino Melaye

The spokesman of the Peoples Democratic Party (PDP) presidential campaign council during the just concluded elections, Senator Dino Melaye, has refuted some speculations that his principal, Atiku Abubakar, will work with President-elect, Bola Tinubu.
Recall that Atiku came second behind the All Progressives Congress (APC) presidential candidate in the 2023 presidential race. After a fierce contest, the Independent National Electoral Commission (INEC) confirmed Tinubu as the winner of the February 25th poll. It said the former Governor of Lagos State won more votes than Atiku and third placed Peter Obi of the Labour Party (LP).
Reacting, however, to some claims that PDP's Atiku is retiring from politics after losing at polls, Melaye via his verified Twitter handle on Monday, said such claims should be disregarded. He also faulted the claims that the former Vice President will be joining hands with Tinubu who succeeds President Muhammadu Buhari in May 2023.
"The malicious lie and propaganda going round that Atiku is retiring from politics and joining hand with Tinubu is a terrible lie from the pit of hell and should be disregarded. Light and darkness don't relate. Nigerians should be rest assured that Atiku is coming very soon," the spokesman of the Atiku-Okowa Presidential Campaign noted on the microblogging platform, assuring that the PDP flag bearer would soon reclaim his mandate. Naija News reports that Atiku faulted the outcome of the February 25th presidential poll claiming that the election was flawed and rigged in favour of Tinubu.
Source: Naija News
Fight for soul of PDP: Wike declares war against Ayu, Allies

GOVERNOR Nyesom Wike of Rivers State has called out the National Chairman, Peoples Democratic Party (PDP), Dr Iyorcha Ayu, for a fight for the soul of the party following Ayu's suspension by his ward's leadership in Benue State.
Wike, during inauguration of remodelled Community Secondary School, Okoro-nu-Odo, Obio-Akpor Local Government Area (LGA) on Monday, declared that a person who couldn't deliver the party in his unit, ward, LGA or state in the 2023 general elections could not be allowed to preside over the party. He alleged, "Ask those who want to be chairman of this party (PDP), what do you have to give now? Presidential election; you took bribe, and lost in your unit, lost in your ward, lost in your local government and lost in your State. Which party will you preside over now?
"Those fighting that they have suspended him, you have not seen anything yet. The fight has started. Ayu, the fight has just started. If you know him, those of you who are close to him, tell him, Iyorchia Ayu, the fight has just started. "Will you preside over the one (Rivers PDP) I have secured victory for? You want to come and preside over this State so that we will begin to donate money to the party? Bring your own State to the party too, so your State can contribute money to the national. If you don't deliver your State, you can't preside over us. You cannot.
"Look at somebody who did anti-party, he is suspending people. The chief priest of anti-party, native doctor of anti-party, suspending those who have worked hard for this party. All of you joining Ayu, be prepared. Now, I have no other job. The job I have now is to put more heat on them and I will continue to do that. "If you like, let the National Secretary rush to Abuja. Let them meet this afternoon and say the suspension is illegal, you will see what you will face. You are calling us small boys, you will see what small boys can do to you."
Source: Vanguard