2023 Elections: We Won't Allow Manipulation In Any Form, Buhari Insists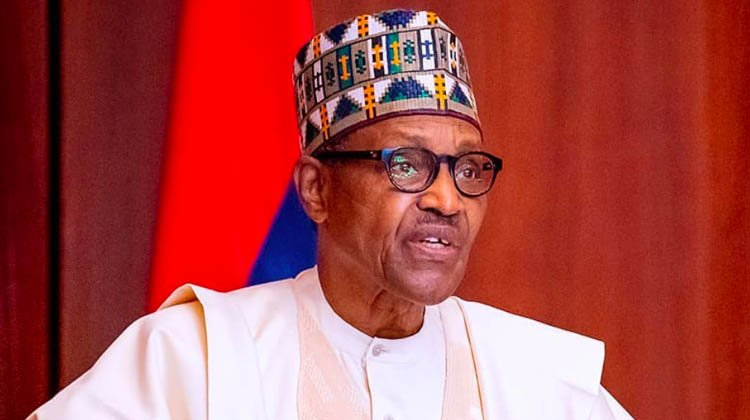 President Muhammadu Buhari has reiterated that the 2023 general elections would be free, fair and credible, as manipulations would not be allowed in any form. The President spoke at the Presidential Villa, Abuja on Tuesday while playing host to the West African Elders Forum Pre-Election Mediation Mission, led by former Sierra Leonean President, Dr Ernest Bai Koroma.
The president called on West African leaders to always ensure that elections are free, fair and credible. He said: "Thank you for accepting to do this service for our sub-region," the President told his guests, citing off-season elections held in Anambra, Ekiti and Osun States, as a pointer to the fact that the Federal Government would allow people to choose leaders they want.
While noting "That right is guaranteed," President Buhari affirmed: "We are settling down, and making progress. People should vote for whomever they want, in whatever party. We shall not allow anyone to use money and thugs to intimidate the people. Nigerians know better now, they are wiser and know that it is better to dialogue than to carry weapons. Elections are even more difficult to rig now."
Former President Koroma, who led a team made of Fatoumata Tambajang, former Vice President of The Gambia, Dr Mohammed Ibn Chambas, former Special Representative of the Secretary General of the United Nations, and Ann Iyonu, Executive Director of Goodluck Jonathan Foundation, said they had met with stakeholders across the parties, civil society, and Independent National Electoral Commission, among others, "and we commend you for making it clear both locally and internationally that the elections would be free and fair."
Source: Tribune
Student's arrest: Aisha Buhari should be in jail, says Seun Kuti

Seun Kuti, the Nigerian singer, has lambasted Aisha Buhari over the arrest of Aminu Muhammad, a student who criticised her. Security operatives had arrested Muhammad, a student of the Federal University Dutse (FUD), on November 18, over a tweet that appeared to mock the first lady.
The tweet posted in Hausa in June 2022 reads: "Su mama anchi kudin talkawa ankoshi". The tweet, accompanied by a photo of Aisha, loosely translates as "Mama has eaten poor people's money and is now full".
The student was later arraigned on a one-count charge by the police before a federal capital territory (FCT) high court on November 30. Muhammad's arrest had elicited widespread backlash as many Nigerians criticised the first lady for what they described as "oppression and intimidation". In the wake of the outrage, Aisha withdrew the suit against him and the student was eventually released.
In an Instagram video, Kuti accused Aisha of "abuse of office," arguing that she should be jailed for her action. The singer also alleged that the first lady was feeding fat on money belonging to Nigerians. He further dared her to arrest him.
"Aisha Buhari you're fat, and it's our money that you used to become fat. Send your DSS come this side. If you no send that your DSS then you don't have sense, you be goat. Aisha Buhari you are fat," he said. "That woman (Aisha Buhari) should be in jail, if she is not in jail, then there is nothing like law in Nigeria. "If Aisha Buhari isn't thrown in jail for abuse of office… she doesn't even have an office. Constitutionally, there is nothing like office of the first lady…this is an office created to 'eat' our money."
Source: Cable.ng