Comic Actor Osama loses wife 10 months after wedding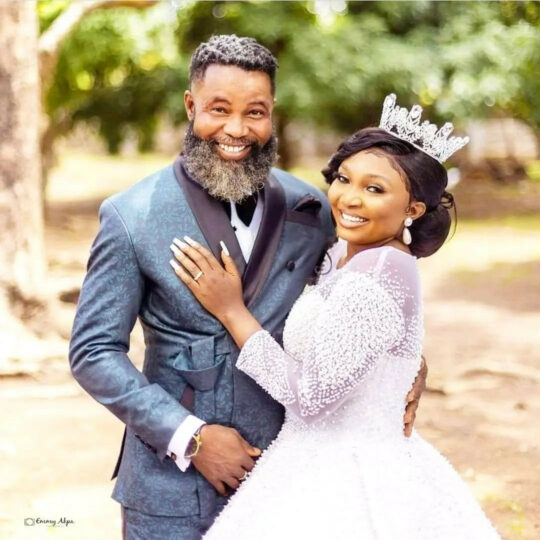 Nigerian comedian Osama Akpunonu has lost his wife to the cold hands of death just ten months after their wedding. Osama announced the incident via his Instagram account on Monday.
"Wedding That Never Saw Any Anniversary Got Married 15th May 2021…She died on 26th March 2022…God Bless Your Soul My World;" the comedian wrote.
View this post on Instagram
However, many of his colleagues and fans have taken to the comment section to console him.
@dzifarouss: Am still finding it hard that she is gone.
Comedian Wole Arole wrote: My Condolences sir.
Koffi Tha Guru wrote: Jesuuuuu. My brother. Let me call you.
Kvng_jeffofficial: So sorry for your loss boss!!! This is so sad, we should not go through with this kind of situation in Jesus name.. Take heart Chief
Source: PM News
Putin's kill-squad sent to assassinate Ukrainian president Zelensky is thwarted

A kill squad sent to Ukraine by Vladimir Putin has failed to assassinate Ukrainian President Volodymyr Zelensky, it has been reported. The group of 25 military assassins led by Russian special services were captured near the Slovakia-Hungary border, rumbling their plot.
The news was revealed in a Tweet by the Kyiv Post, which reported that the group's goal was "the physical elimination of the Ukrainian President." Zelensky has avoided multiple assassination attemps as he has become a symbol of the Ukrainian resistance against the Russian military.
Earlier this month it was revealed that Zelensky had survived multiple after plots were foiled by double agents.
Source: Mirror.co.uk
Cossy Ojiakor tackles mothers who pray for their children to be the first and not the last (video)
Actress Cossy Ojiakor has lambasted mothers who pray for their children to be the head and not the tail; the first and not the last. The actress, while wishing mothers a Happy Mothers' Day, read a verse from the Bible.
"The Lord said to Samuel," she read, "do not consider his appearance for I have rejected him. The Lord does not look at the things people look at. People look at the outward appearance but the Lord looks at the heart."
She then proceeded to tackle mothers who want their children to be the first and not to last.
In her words ;
What kind of mother are you? Sometimes your prayers confuse God. Imagine mothers praying for their child to be the first in school. Whose child will then be the last.. confused generation. Pray for God manifestation in your child life.