Third Wave: FG Speaks On Imposing Fresh COVID-19 Lockdown Nationwide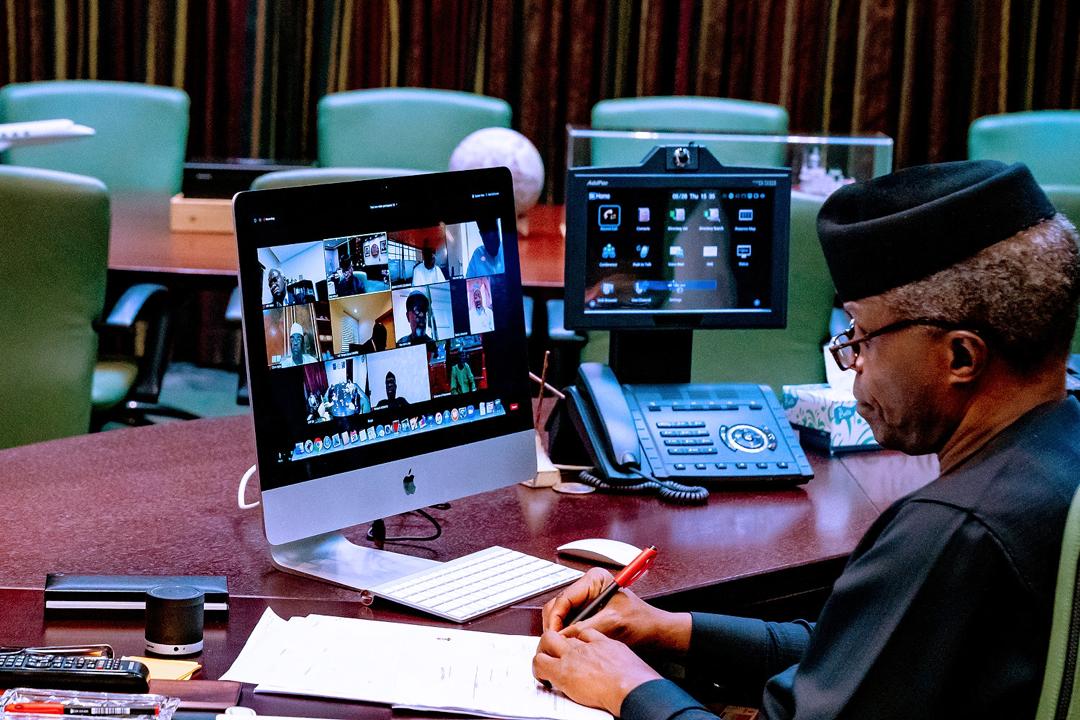 Vice President Yemi Osinbajo-led National Economic Council (NEC) has stated that there is no indication of an imminent lockdown as the nation battles COVID-19's third wave. Naija News reports that this was made known to State House correspondents on Thursday by Governor Babajide Sanwo-Olu of Lagos State after the virtual NEC meeting. Recall that the World Health Organisation (WHO) had warned of the spread of COVID-19's Delta variant.
Sanwo-Olu said Osinbajo told the NEC that an emergency meeting on the COVID-19 third wave would be convened whenever the need arose.
"We will be reviewing on a weekly basis, like every two to three days, what the trends are; the chairman of the council has also mentioned to us that if there is a need for an emergency meeting, he will call one," he said.
"But, assurances were given by the NCDC and the Presidential Task Force, working with relevant states like Lagos, to be tracking and monitoring what is happening almost on daily basis.
"So, we do not think that we are there; we do not have any indication that we will get there; so we are preparing ourselves to ensure that as much as possible, we can very quickly flatten the curve."
Speaking further, the Lagos State governor said the DG OF NCDC, Dr Chikwe Ihekweazu had provided a global insight, stating that Nigeria has recorded 168, 552 cases as at July 15, and 1,993 active cases.
He said states had discharged over 140, 000 people, while only 2,124 deaths were recorded so far.
Sanwo-Olu quoted the NCDC as saying, in addition to the fact that the positivity rates had gone up, in spite of the low number of cases in the country.
"It is important for us to know that the Delta variant, which is the new variant, is also in our country and has also been identified in a total of 103 countries globally.
"The Delta variant is 60 percent more transmissible than the Alfa variant; so, we are watching all the trends and the NCDC and Lagos will be working collaboratively,'' Sanwo-Olu said.
Source:  Naija News
93 Dead, Hundreds Missing In Huge Floods In Germany And Belgium

The death toll from devastating floods in Europe soared to at least 93 Friday, most of them in western Germany, where emergency responders were searching for hundreds of missing people.
"I fear that we will only see the full extent of the disaster in the coming days," Chancellor Angela Merkel said from Washington late Thursday, where she met with President Joe Biden.
Catching residents of several regions unaware and leaving destruction and despair in their wake, the masses of water were dubbed the "flood of death" by Germany's top-selling daily Bild.
Authorities in Rhineland-Palatinate said 50 people have died in the western state, bringing the national toll to at least 81.
Neighbouring Belgium counted at least 12 dead, and more than 21,000 people were without electricity in the Wallonia region.
Luxembourg and the Netherlands were also severely affected by the torrents of water, with thousands evacuated in the city of Maastricht.
But Germany's toll was by far the highest, and likely to rise with large numbers of people still missing in North Rhine-Westphalia and Rhineland-Palatinate, the hardest-hit states.
In the devastated Ahrweiler district of Rhineland-Palatinate around 1,300 people were unaccounted for, although local authorities told Bild the high number was likely down to damaged phone networks.
Regional interior minister Roger Lewentz told broadcaster SWR that "we believe there are still 40, 50 or 60 people missing, and when you haven't heard for people for such a long time… you have to fear the worst."
"The number of victims will likely keep rising in the coming days," he added.
Source: Channelstv.com