Buhari's Govt Wants To Frame Obasanjo, Says Atiku

The presidential candidate of the Peoples Democratic Party in the February 2019 election, Atiku Abubakar, on Monday raised the alarm that President Muhammadu Buhari's government was desperately plotting to frame former President Olusegun Obasanjo to stop him from criticizing Buhari's administration.
Atiku, in a statement by his media office, also alleged that the Economic and Financial Crimes Commission was feeding members of the media with deliberate falsehood in an attempt to cause disaffection between him and Obasanjo on one hand, and between Obasanjo and Nigerians in general.
READ MORE>>>
NLC Plans Nationwide Protest Over Insecurity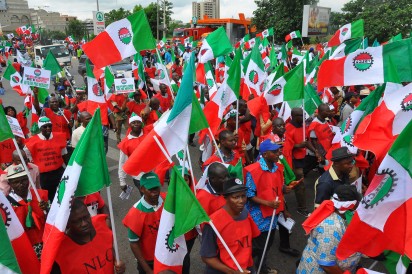 Nigeria Labour Congress (NLC) has resolved to mobilize workers nationwide to embark on rallies with the aim of sensitizing government and citizens on the need to urgently arrest the rising wave of insecurity in Nigeria.
The congress, while expressing concern over the prevailing economic difficulties in the country, also opposed any attempt by the federal government to increase the pump price of petrol just as it kicked against the recent hike in electricity tariffs charged by distribution companies (Discos).
READ MORE>>>
EFCC Directs Operatives to Track Down FBI-Indicted Nigerians

Following the indictment of 77 Nigerians by the Federal Bureau of Investigations (FBI) in the United States, the Economic and Financial Crimes Commission (EFCC) has placed all its offices in the country on red alert in a bid to track down collaborators of the Internet scam in Nigeria.
The anti-graft agency had said weekend that it had commenced investigations into the matter and would storm hideouts of cybercriminals in the country.
READ MORE>>>