Runs girl has its origin from Adam, defiling the status quo of intimidation and rejection by society and the law to exhibit their sexual prowess.
Sex, money and power from the creation of man have been man's greatest weakness that as hunt him till his days into the 21st century.  Men have lavish all their wealth on women who could give them the sexual satisfaction that could bring them the fulfilment of having the world greatest pleasure, design by providence.
Prostitution is considered the world most ancient profession, which dated as far back as the ancient Greek, documents according to a Greek historian Herodotus revealed that prostitution is regarded as sacred because it was practised in houses of heaven or otherwise known as a temple which was dedicated to various deities at around 2400 BCE.
Despite the great arms of the law to end, curb or better regularise prostitution, it has not undermined the workings of runs girl who are professional at slamming the back of the men, old, young, strong or weak on the bed of sexual satisfaction.
Some women in history have taken beyond just been an ordinary, to making a name for themselves in the runs girl clique;
13. CALAMITY JANE, 1852;
The name suggests that she might have chaotic character, well here what she has to say about acquiring her name;
"It was during this campaign [in 1872–73] that I was christened Calamity Jane. It was on Goose Creek, Wyoming where the town of Sheridan is now located. Capt. Egan was in command of the Post. We were ordered out to quell an uprising of the Indians, and were out for several days, had numerous skirmishes during which six of the soldiers were killed and several severely wounded".
Against the sexy body needed to attract mento her bed, Jane had more of an athletic body but somehow finds a way of making men wants her.

She was known as a woman with a compassionate heart towards the sick and the needy.
She earned a reputation as a prominent sex worker by selling herself to soldiers soaked in Whiskey at the Fort Laramie Three-Mile Hog Ranch.
12. SADA ABE (1905)
Abe was an adventurous Japanese runs girls who were known to be very temperamental after an unbelievable experience of her cutting off the penis and testicles of her lover, Kichizō Ishida, the owner of the restaurant she was apprentice, carried it with her in her traditional Japanese garment.
With an undying desire to earn more wages from her sexual profession, she ran from several brothels but was later napped by Police agencies.

She was released after spending five years in prison, after which she wrote her biography.
11. SALLY SALISBURY
Her clients where men that matter in the society, she had the beauty of the goddess that she was celebrated prostitute in the 18th century London.
She claims; "the highest price for the greatest pleasure", a statement born out of the quest of the secretary of states, Viscount Bolingbroke, one of her greatest admirer who was ready to pay any amount to have her pants down.
Among the itinerary of nobles who patronise her for pleasure, include; The Duke of Richmond, the poet and diplomat Matthew Prior, and Nell Gwyn's son, the Duke of St Albans, it was also rumoured that the future George II was amongst her lovers.
Don't take my word for it, here's what she said; "at least half a score are my clients"
She was arrested and sentenced to serve a one-year jail term for stabbing a client but died only after nine months.
10. VERONICA FRANCO (1565)
"I wish it were not a sin to have liked it so", she inscribed her name on.
Against popular notion, Veronica came from a noble family with three who were educated by tutors.  She began a parade of pleasure pleasing early, not just sparking the flames on the bed,
she was acquited with one of the renowned titles in her days, 'Courtesan', a title of an exclusive reserve for the intelligent, which won her the prestigious King Henry III of France and Domenico Venier, a wealthy poet and literary advisor whose salon Veronica joined by the time she was 25 on her bed.

Veronica amassed wealth through a various poet publication and her special skill in satisfying men who are thirsty but unfortunately lost her wealth during the 1575 plaque that hunted her.
9. LULU WHITE (1868)
Regarded as one of the most notorious and financial successful Madam, in New Orleans's Storyville. A place where prostitute and other famous social vices find their solitude, thou the acts themselves are not illegal.
Diamond Queen as she fondly calls herself, would parade herself and her league of prostitutes defying the segregation law in place at Louisiana.
White was often arrested on several occasions, but she always finds her way out of prison, her last arrest, which should last for a year and a day at the penitentiary,
she served only three months, pleads with President Woodrow Wilson on health grounds, fortunately for her she was freed.
After that she got her freedom, the diamond queen continued her prostitution till her death on August 20, 1931.
8. NELL GWYN (1670)
Remembered as the Embodiment of the restoration of England and a folk heroine.
Gwyn whose full name is Eleanor Gwyn, she was praised for her continuous role on comic stage performance during the restoration period in England.
Ascribe as the harlot of the people, Gwyn sexual relation with King Charles II of England and Scotland gave her name prominence in the public eye.
Her story was rag to riches, she won prominence with her acting skills and sexy body which was the alluring the desire of many men in her days.
7. RAHAB The Harlot (1st Century)
Saints often have a bad and terrible past, such is the case of Rahab.

In the biblical account of Joshua, she was regarded and heroine for assisting the spy sent by Joshua who was then the leader of the Israelite, to safety.
Rahab was described by a Hebrew word; 'אשה זונה (ishah zonah)', which literally mean 'a prostitute woman'.
According to the genealogical account of Jesus in Mathew 1: 5, Rahab is the ancestor of the Christ.
6. ASPASIA (470 B.C)
When there was no street to run and no runs to really run, Aspasia was making things happens.
Her beauty was equated with that fo the gods, firm, gorgeous lady with an amazing pleasure satisfying capacity.
Aspasia grew to running one the most hoping sex inn in the land at that time, where men had their fun to the fullest.
5. CORA PEARL (1850)
Cora had a bad beginning, which might have suggested why she ended as a prostitute.

At a young age, she was raped by a man far way older than her, the molestation led her into silence, which unable to bear the guilt, delve into pleasure pleasing business and made a great name for herself.
Cora had a similar trait common with sex workers, she only wants to stay with men who had the financial frits and wits to keep her in her luxuriously afloat as she always desire a life filled with absolute comfort and fame.
She was known as one of the few women who became influential and financially successful by taking men to the land of pleasure.
4. PHRYNE (365 B.C)
Talk of beauty, you'll have to mention Phryne, don't take my word for it, here's what the great Greek scholar, Athenaeus has to say about her;
"Phryne was a really beautiful woman, even in those parts of her person which were not generally seen: on which account it was not easy to see her naked; for she used to wear a tunic which covered her whole person, and she never used the public baths.
But on the solemn assembly of the Eleusinian festival, and on the feast of the Poseidonia, then she laid aside her garments in the sight of all the assembled Greeks, and having undone her hair,
she went to bathe in the sea; and it was from her that Apelles took his picture of Aphrodite Anadyomene; and Praxiteles the sculptor, who was a lover of hers, modelled the Aphrodite of Cnidus from her body; and on the pedestal of his statue of Eros, which is placed below the stage in the theatre, he wrote the following inscription:
"Praxiteles has devoted earnest care
To representing all the love he felt,
Drawing his model from his inmost heart:
I gave myself to Phryne for her wages,
And now I no more charms employ, nor arrows,
Save those of earnest glances at my love."
An early prostitute of the ancient Greek, her beauty, smell, wits and intelligence made her command the respect and honour of men, as she thus carries herself with prestige.
Upon arrest for defiling a religious ceremony, she gained her freedom by showing off her breast to the Judge, who dismissed the case, acquitting her of her charges laid against her.
3. EMPRESS THEODORA (500 A.D)
Theodora grew to be an actress and dancer in the hippodromes of Constantinople. She was a entered prostitution at an early age after several abortions she later gave birth to a young girl.
Theodora met Emperor Justinian when she was 21, the unconditional love they shared for one another proving to be the turning point for women of the recently established Byzantine Era.
Theodora used her power to help women who also lived lives of poverty and vulnerability.
She accommodated sex workers and achieved legislation which prohibited forced prostitution and banished brothels. Theodora developed women's marriage and dowry rights, altering divorce laws to be more favor women better.
She influenced anti-rape legislation and supported the many young girls being sold into sexual slavery and secured mothers
guardianship over their children.
Her infamous displays of courage against the issues women face today make her a great, timeless inspiration.
2.CATHERINE WALTERS ( 1850).
The first of her kind, Catherine had the head of Napolean III on her lap in the bed of pleasure.
Walter was an intelligent sex worker who has both the intelligence, beauty, and sexy figure that even also won her a continuous bed affair with King Edward VII.
Amusing and highly fashionable, people would always want to see her ride on her horse, for some reason she makes them feel cool.
I can bet you aren't ready for these,
1. GEORGINA BEYER (1957)
No, she is not a woman by birth until her successful transition championed by a rape experience he endured in the hands of four men, after he finished his usual night club stripping naked dancing.
Beyer, successfully completed his transgendered her operation, went into politics.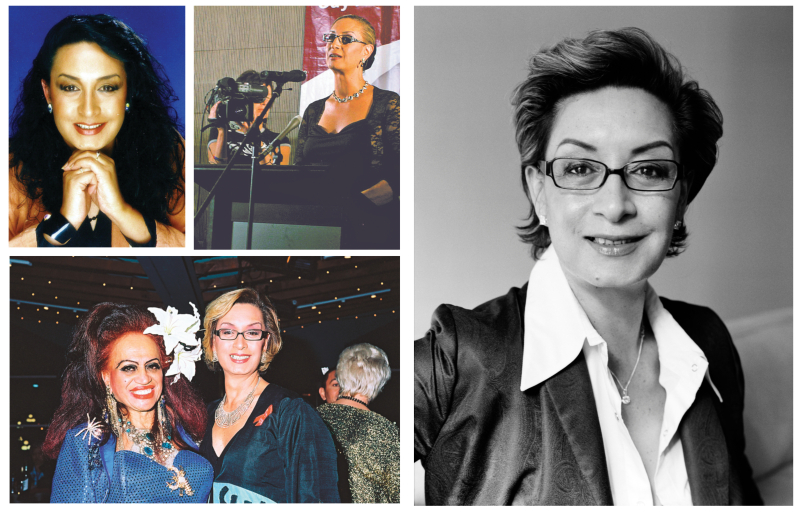 Beyer became the first transgendered mayor to the New Zealand Parliament and served 8 terms, actively fighting for global rights for the legislation of gay, lesbian, bis3xual and transgendered community.

Oh! least I forget, Beyer has been in prostitution as at a early age, stripping in nights club and also a full fledge bis3xual.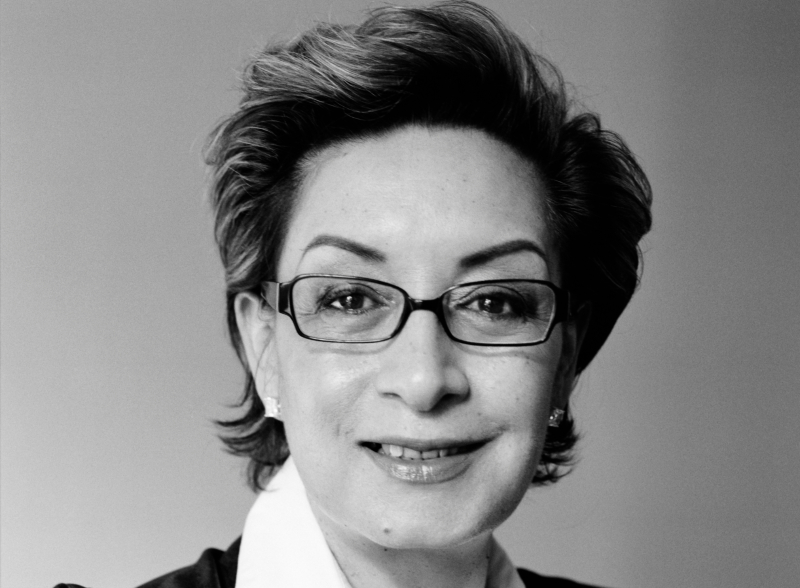 Sex workers or prostitute, has a long rich origin, it rise in our recent community is not new, the billion dollar question that should be asked, is should sex workers be given a place and voice like every other profession.
Leave your comments below…