The Inspector General of Police, Sri Lanka, Pujith Jayasundara, has resigned over the series of deadly bomb attacks on Easter Sunday.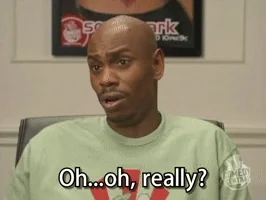 Meeting with the heads of media institutions today, President Maithripala Sirisena said that IGP Pujith Jayasundara has resigned from his post today.
"The IGP has resigned. He has sent his resignation to the acting defense secretary. I'll nominate a new IGP soon," the President was quoted as saying.
The President Wednesday requested the Defense Secretary Hemasiri Fernando and the Inspector General of Police (IGP) to submit their resignations following the public outrage against the top security officials over their failure to inform the public and prevent the Easter Day bombing despite receiving prior warnings of a possible attack.
Secretary to the Ministry of Defense Hemasiri Fernando has resigned from his post yesterday.
President Sirisena said a new Defense Secretary will be appointed today.
The President said there are about 130 extremists who will be arrested and terrorism will be completely eradicated.
However, the President emphasized that all Muslim people should not be viewed as terrorists and they should be protected.
Meanwhile, Sri Lanka will conduct a house-to-house search of the entire country to root out terrorists in the aftermath of the Easter Sunday bombings, the president said on Friday, as he accused security officials of failing to act on warnings that an attack was imminent.
Seeking to deflect blame for the intelligence failure, President Maithripala Sirisena vowed a "total reorganization" of Sri Lanka's security apparatus and argued that the prosecution of military intelligence officers for abuses during the country's long civil war had left the nation vulnerable. He promised a get-tough approach that he likened to the campaign against Tamil rebels in that war.
"Every household in the country will be checked," Mr. Sirisena said in a meeting at his official residence with the heads of Sri Lankan media organizations, according to a statement released by his office. "The lists of permanent residents of every house will be established to ensure no unknown persons could live anywhere."
In a nation of 21 million people — about the same population as Florida — that would require an enormous effort.
Fresh violence continued to shake the country, amid a massive hunt for people linked to the bombing, which has been blamed on a local radical Islamist group tied to the Islamic State, or ISIS.
On Friday evening, a gun battle erupted as security forces raided a suspected bomb workshop in the area of Kalmunai, a city on Sri Lanka's eastern coast. The police and miliary "were proceeding in search of a location, said to be producing suicide bomb kits and explosives," the Army said in a statement, when five or six people "had begun firing at them."