Prophet Alph Lukau dominated news headlines less than a month ago when he allegedly "resurrected" Brighton Moyo, who was initially introduced as Elliot. It was claimed at the time that Moyo had been "dead" for three days.
The Zimbabwean man who was "raised from the dead" by South African prophet, Pastor Alph Lukau back in February is dead.

According to a local publication H-Metro, Brighton 'Eliot'… pic.twitter.com/WqvEDvwLEj

— Suprise Waka mavambe (@MkhabelSuprise1) April 8, 2019
The investigation opened a can of worms as more people spoke up against Lukau and all the acts they were paid to pull before the recent "resurrection".
According to reports, the man who was "raised from the dead" by South African prophet, Pastor Alph Lukau back in February has died.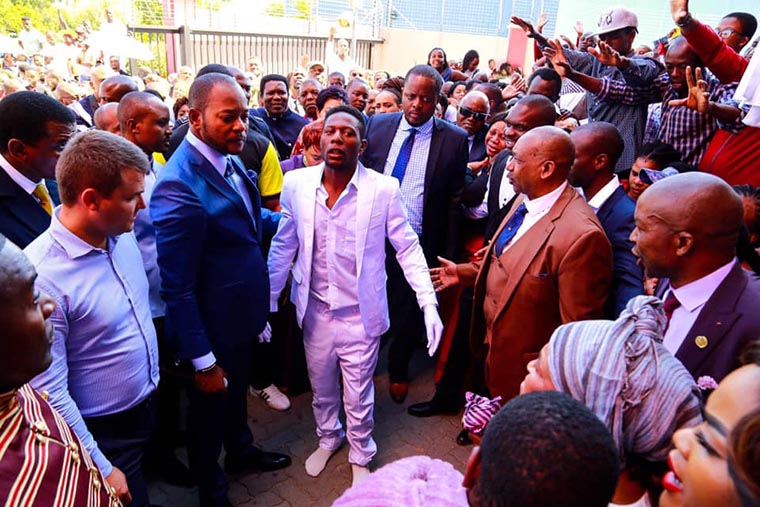 Brighton Elliot Moyo, the Zimbabwean man who was "resurrected" by Prophet #AlphLukau has died. He died last week in a village called St Luke's in SA. A relative said that Elliot's stomach started swelling and didn't stop for three days and on the third day he died.

— Laurika Nxumalo™ (@LaurikaMaZwide) April 8, 2019
Brighton 'Elliot' Moyo from Zimbabwe made headlines across the whole world after a video in which he was allegedly raised from the dead after 3 days went viral although Pastor Lukau later backtracked on his claims and accused Moyo's family of staging the miracle.
According to local publication H-Metro, Brighton died last week in a village called St Luke's in South Africa. Unfortunately for Brighton, there was no resurrection this time and he was buried on Saturday. He is survived by his wife only as they had no children.
In an episode of SABC actuality show Cutting Edge last month, allegations of fraud and deception emerged against the miracles industry in South Africa, particularly those involving Lukau.
Lukau and his lawyers have claimed that Elliot had been totally unknown to Lukau prior to the "miracle", though some individuals Cutting Edge interviewed alleged this was unlikely and that the man's family was apparently known to have worked with the church prior to Elliot's "resurrection".
The church allegedly preys on and recruits the poor, and immigrants in particular, with one person interviewed, Samantha Revesai, claiming she was asked to fake her HIV-positive status and play along with the ruse that she had been healed after supposedly living with the disease for three years.
She claimed the church had offered her payments of R1,500 per month to stick to the story. The church allegedly also created fraudulent medical paperwork using her name in an attempt to convince congregants that she'd gone from being HIV positive to negative.
There are only two documented cases in human history of people with HIV being cured. Neither of them was Revesai.
"I was not [HIV] positive. I was never positive."
She claimed she hadn't even known this was going to be done on her behalf, but she'd played along anyway.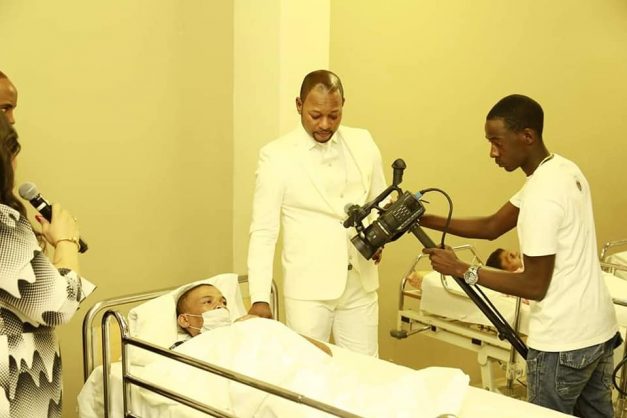 Blessing Kwemelao claimed to have recruited people such as Revesai to be part of Lukau's "miracles", with his recruits allegedly then trained to act as though they had various disabilities that could be healed, or to play along that they'd been cured of disease, including cancer.