The Group General Manager, Public Affair Division, NNPC, Ndu Ughamadu was quoted by The Cable to have confirmed that the recruitment advertisement on its portal was genuine.
He said, "The portal was opened today and I have received hundreds of inquiries whether it is correct or not".
"We are going to recruit people from different engineering fields especially fresh graduates and equally in the administrative areas".
The above statements coming from the horse's mouth to a large extent doused the fear in the minds of many people that were initially thinking perhaps this is another SCAM.
Having said this, one can say the ongoing NNPC 2019 Recruitment exercise is not a scam but I think it is spam in a way. Spam in a way??? Absolutely Yes.
How? I guess that would be your next question. Ride with me in this illustration.
You are considered an eligible candidate in the NNPC recruitment procedure, if you had graduated as a science student with either first class, second class upper credits and second class lower credits/Masters degree among other things. You would observe this on NNPC recruitment portal.
Intermittently, I have received calls from friends and colleagues who graduated as science students with lower credits rejoicing over the inclusion of second class lower credit by NNPC as one of the criteria that makes one eligible in the recently announced recruitment process.
I guess they didn't realize they have to be a masters holder as well before their lower credit, 2 2 as fondly called can make them eligible. Individually, I have asked if they had a masters degree already, I got a different response from all of them. In a nutshell, their spirit became low, because they are not eligible.
If NNPC decided to select his employees using this strategy in the 21st century, then I think NNPC is biased with that sense of judgement. Majority of unemployed graduates according to statistics graduated with second class lower credit, third class and pass respectively.
The level of recruiting competence of an employee in this clime shouldn't be based on results and certificates. I think it should be based on performance, what you can offer and how to apply the knowledge you have learnt should be on the front burner instead.
A lot of literate men and women who passed through the four walls of school would allude with me that intelligence, smartness, competence was learned and unlearned at different degrees and at different intervals in the mind of students.
Some schools are so corrupt such that students can make a 2 1 without surfacing in school except during examination period. The last time I checked, the stories of male lecturers sleeping with female students for marks were endless.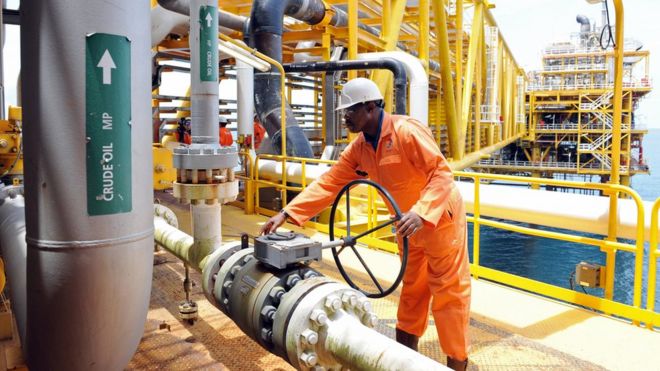 If a third class students in this clime could employ a school mate who graduated with a first class 5 years after they had left school, why should government employment be based on results and not performance?
If there is no levelled playing ground when the government or any of its agency is making decisions concerning the masses, there may be an invitation to anarchy which is preventable.
I graduated with a (2 2) in food science and nutrition from Olabisi Onabanjo University in Ago Iwoye Ogun state.
If the process of getting a masters degree was free, maybe it would have been less stressful for many first degree graduates that weren't born with a silver spoon to enrol and get a masters degree instead of struggling in raising the standard of the poor family that raised them.
"The 2019 recruitment process of NNPC isn't a scam but because it is not all inclusive, myself, my friends and many Nigerian unemployed youths that are competent but fall in this category are not eligible to apply, hence we see the rare privilege as spam in a way. What a quagmire".
Please share your views in the comment section.