These are absolutely not the best of time for Nigerian billionaire businessman, Jimoh Ibrahim as barely two months after losing his mum to a fire incident has also been left bereaved as a result of his father's death.
News reaching us is that Jimoh Ibrahim's father, Alhaji Yakubu Jimoh died yesterday, Sunday, March 24 in his hometown of Igbotako, Ondo state. His death it was gathered might not be unconnected to the loss of his wife who was a resident of VGC, Lagos at the time of her accident in January.
Alhaji Jimoh who was a bricklayer by profession was however buried immediately according to Islamic rotes. We gathered that the man was buried in the absence of the billionaire who was far away in Dubai attending to a business interest.
Meanwhile, in January 2019, Jimoh mum died in a fire accident at her Victoria Garden City (VGC) residence in the early hours of Saturday. Qed.ng learnt from neighbours that the septuagenarian was pronounced dead at the scene after fire fighters arrived the scene.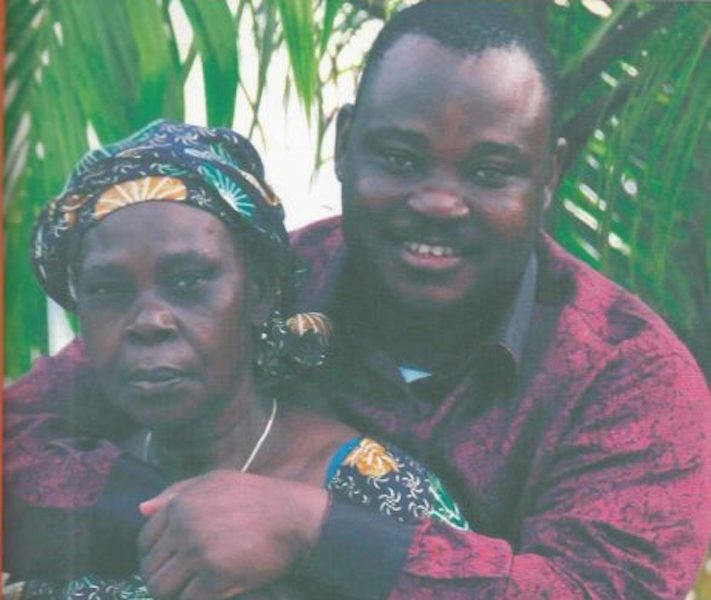 It was gathered at the time that madam Ibrahim moved to VGC to be close to her billionaire son after she was released by kidnappers in 2011. She was kidnapped in Igbotako, Ondo State and released in Sapele, Delta State after her family paid millions of naira as ransom. Mr Ibrahim now lives in Dubai.
Jimoh Ibrahim (born 24 February 1967) is a lawyer, politician, businessman, and philanthropist in Nigeria. He is the chairman and chief executive officer of Global Fleet Group, a diversified conglomerate based in Nigeria, with business interests and subsidiaries in neighboring West African countries.
Ibrahim traces his origins to Ondo State, in southwestern Nigeria. He studied law at Obafemi Awolowo University in Ile Ife, Osun State, Nigeria, graduating with the degree of Bachelor of Laws (LLB). Subsequently, he obtained the degree of Master of Public Administration (MPA), also from Obafemi Awolowo University. Later, he attended Harvard University in Cambridge, Massachusetts, USA, graduating with a combined Master of Laws (LLM) and Masters In International Taxation degree.
His investments include the following sectors, among others: oil & gas distribution, hotels, resorts, airlines, banking, real estate, insurance, publishing and investments. In 2003, Jimoh Ibrahim mounted an unsuccessful bid to become the governor of Ondo State, on the All Nigeria People's Party (ANPP) ticket. He has authored three books. He is married to Mrs Modupe Jimoh Ibrahim and is the father of four children. He is also the publisher of the National Mirror Newspaper in Nigeria.