Should this be an issue? Everyone knows how hard things have become these days and it's shocking that this pastor would make a huge deal over low offering money in his church.
The Brong Ahafo Regional Vice Chairman of the ruling New Patriotic Party (NPP) Kwame Baffoe aka Abronye DC has said the Head Pastor of the Glorious Wave Church International, Prophet Emmanuel Badu Kobi, is unjustifiably accusing President Akufo Addo of creating hard times by collapsing businesses because his (Badu Kobi) church offering has dwindled.
The controversial Pastor has served notice he will overthrow the Akufo Addo government spiritually and it will manifest physically if it continues to destroy businesses. According to him, only those close to the government are benefitting from the resources of the state while the majority of Ghanaians wallow in poverty.
Speaking to his congregation at a Sunday service, Prophet Kobi said: "In Ghana, some things are happening and I'm the best person to tell them they are wrong and I use this medium to speak to the leader of the nation, Nana Akufo-Addo, who is the president, that from today if they don't understand governance they must go and learn.
"They are destroying people's businesses since they came into power by reason of political partisanship; and in my day, you don't spoil anybody's business. If they came for the nation to be better, as they said, then they must change because most businesses are on their knees because of their parochial, political partisan mind; and in my day, I say no to them.
Read This
Kaneshie Market now the hub of rubbish
"Why is it that only a few and [they] are enjoying while other businesses, they are finding all means to crush it including NAM1's. They are wrong because people like NAM1, they should have brought his business under scrutiny, helped him review a few things and let him be moving on because it is a business and they have done it to most businesses and I put it to them, they must stop that thing because Ghana is not for them, it's not a monarchy, it's a presidential system.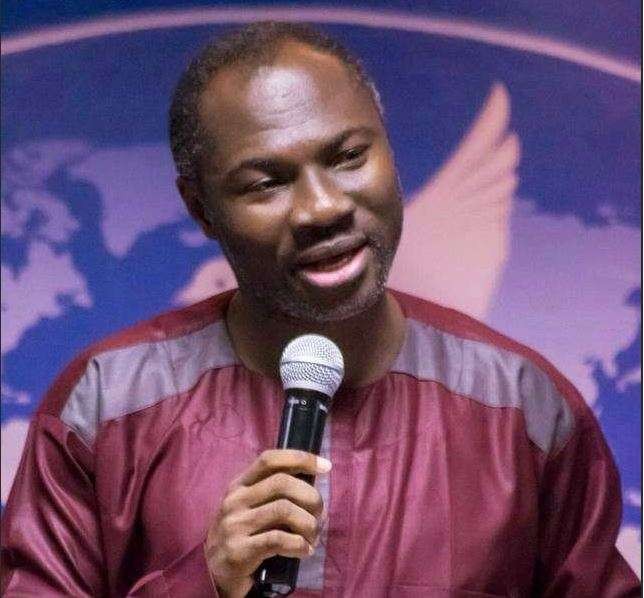 "Four years will come and you are gone, the highest is eight years, so, my friend and brother Ken Ofori-Atta, remember some few years ago, NDC wanted to bring your business down and some of us stood for you, now, you have come to power and you are trying to bring other people's businesses down.
Read This
Jealous lady bites off lip of girl who was given lift by her boyfriend
"I warn you to stop that and from today, I want to tell them something. If their agenda is to bring others down for them to go up, God will bring them down. The nation is not for the Akufo-Addos and Ofori-Attas, it's for Ghanaians and they have been given a vote mandate, not kingdom mandate and they must do it to please the citizenry and not themselves."
But responding to the pastor's comments in an interview with Kasapa News, Abronye stated that Prophet Badu Kobi is simply frustrated because no more unable to milk innocent church members who have seen throw his lies.
"What business has this Pastor or his wife been running which has been collapsed by the Akufo Addo government.? If you consistently give false prophecies and because of that people get to know you are a false prophet and they decide not to attend your church anymore and as a result your offering reduces, how can you blame Akufo Addo for collapsing businesses?
He added: "You sell anointing oil to people at exorbitant prices promising them of prosperity which never comes to pass, and they now see the real you, you can't turnaround and blame Akufo Addo. His anointing oil is very expensive and people are no more buying it because he's a fake prophet and his offering has come to an all-time low, that is why he's frustrated and making baseless comments and empty threats. He's turned church into a business but things are not going well for him, because he's been exposed. He should tell us that his church membership has dwindled and let's advise him to stop giving false prophecies and it will be well with him."
Kindly share your thoughts with us in the comment section below and don't forget to share
Source: kasapafmonline.com