Marriage is not a friendship, there is a very big different between the two.Marriage is the coming together of a man and a woman to unit as one and form a home.It has to do with lifetime not friendship that you meet today as friend and break up tomorrow. Marriage as they said is a beautiful thing ;but how true is that statement if you're married to the wrong woman?.The truth is that most single ladies who are ready to get married are wolves and lionesses that no man should ever get married to.
Some ladies tends to hide some of their characters and pretend to be a good one,just for you to put a ring in their fingers before the lionesses in them will come up.I have seen what some men are passing through in their marriage due to lack of examination of the person he wants to marry,I decide to put down these signs below that if you found in the girl you are dating you will have it in mind that marrying her is not gonna work out.

No drop of domestic blood
You may want to ignore the fact that she can't cook ,but does it stop there? can she clean ? wash and arrange the house without complaining that you arena helping?.This is something to watch out for any lady you intend to settle with.She must be person that tends after her home like a precious vineyard;else if you make the mistake of marrying her you won't be able to stand her in a few years to come.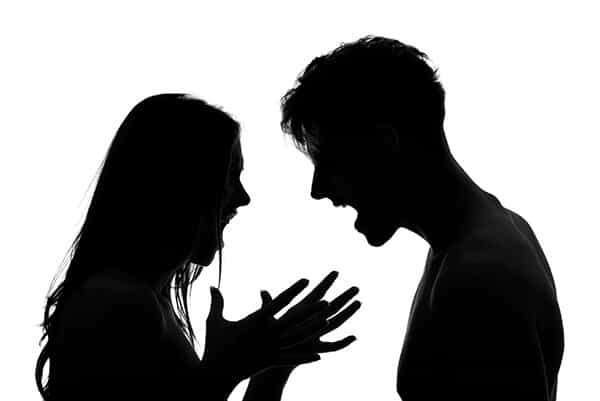 She's not Godly
May be you count yourself as one of those sinners in the town,but believe me your life will turn out even more miserable if you marry a lady who is not Godly.I wonder what your children will become in the society if you marry such a bad girl,no one is care to teach them something of the lord.So check her well,if she exhibits ungodly traits you should never even dream of taking her to the alter,a lady that smokes,drinks,lies, comes home late,curses,talks too much,nags,gossips,is lousy or has a raging temper is not godly ,you should never think of marrying such woman.

Materialistic and frivolous
So you really like her ,may be love her but she's just too materialistic and demanding,you are the one doing the paying,hmm!,did you think she's gonna stop it when she gets married to you,may be you are one of the big boys in the town and have a whole lot of money ,that doesn't mean you should marry a lady who's willing to help you spend half of it .Your wife should be a gatherer not a dispenser.

She doesn't do anything
Some guys will tell you that they can work for themselves and their wives,I don't advice you to marry a lady who depends on you for "air".If she can't do anything to earn a living ,has no skill,she is not educated as well ,has no plans of what she is doing ,then better not marry her else one you're going to see her as burden.

Don't really love her
Don't love a lady because your mum said that you should marry her,that she is good .Love is the most important thing in any relationship, don't marry to please your mum and displeases yourself because marriage is for a lifetime is not friendship,you should marry her for what you feel for and not because you want to please someone else,if you don't love her then please don't marry her.

She can't stand your family
Never marry a woman who cannot stand your family because a time will come when she won't be able to stand you too;who would you run to then? The same family you you abandoned for her! You shouldn't risk tearing your life to pieces like that.If your family says no to her then find out why,if she's the one that just doesn't like seeing your family members then the problem is even bigger.

She is too emotional
Stay away from ladies that are very emotional, nothing you say or do can make them happy when they are in their moods.This can get very difficult and annoying in the long run.