Before you read on, let us consider the bed you have. Are the bed frames firm enough? If they aren't, then you need to get a stronger bed frame. Do you have ropes? Silk scarfs? Things you can wrap your hands around without chafing or hurting you? Perfect, now we can continue. If you aren't afraid to introduce kinky sex into your relationship, then you should consider "Bondage sex." Bear in mind that when you and your partner decide to try bondage sex, you both have to understand each other's body language. Let's discuss the different forms of bondage sex positions, shall we?
The Conquistador position:
This position can be likened to the generally known missionary position. It is the most comfortable position for beginners to try bondage sex. Lay on your back with your arms raised above your head tied to the bed frame, with your legs spread open for your partner to try all kinds of kinky things on you.
LeapFrog position:
You can lie flat on your stomach on the mattress or anywhere you want to explore, then have your partner tie your hands together over your head, then have them tilt your hips upwards while they ram you from behind, keeping your knees rooted with your shoulders down. You could spice it up with a pinch of blindfolds to juice up the excitement.
Downward Dog position:
Similar to the leapfrog position, the downward dog position would have your partner tie or handcuff your wrists restrained from behind your back with you spreading your legs. Your partner can slide in from behind as they kneel between your legs while your body lays flat against the mattress, couch, dining table, or kitchen table. This position also gives your partner a chance to stroke your clitoris as they slide inside you.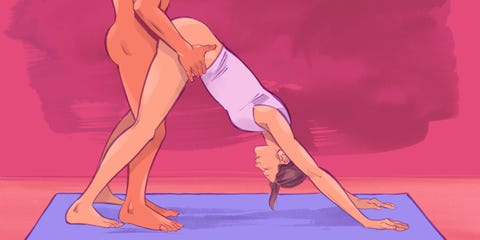 Cowgirl position:
You can restrain your partner's wrists and ankles while they lay on their back. You can tie their hands either together or separately to the bed frame with a rope or scarf, whatever is they are comfortable with. You could even make it official by using your office tie; anything goes.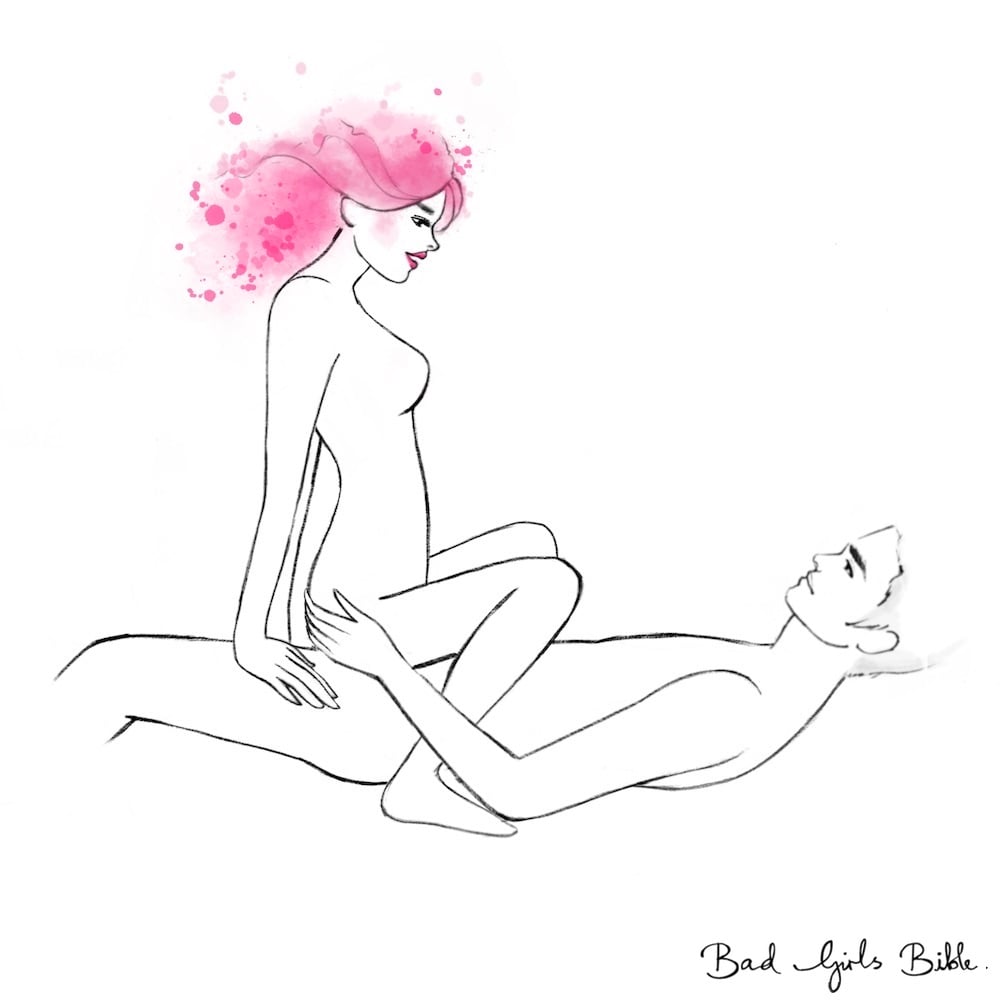 Spooning position:
The spooning position is one of my favorites as it allows your partner easy access to stimulating the slit and nipples while you slide in from behind. Your partner can restrain your hands and blindfold you to heighten the excitement. It doesn't just put you in a comfortable position; it also allows you to get all levels of stimulations as your partner has access to your body from both behind and front.
Knees to Chest position:
This is a very advanced form of bondage sex for those who don't mind an upgrade in their sex life. You only have your partner lie on their back, and then bind them with their knees folded to their chest. Your partners could balance their drape their legs over your shoulder as you penetrate balls deep inside. You could consider the use of cuffs to restrain your partner to get the show on the way.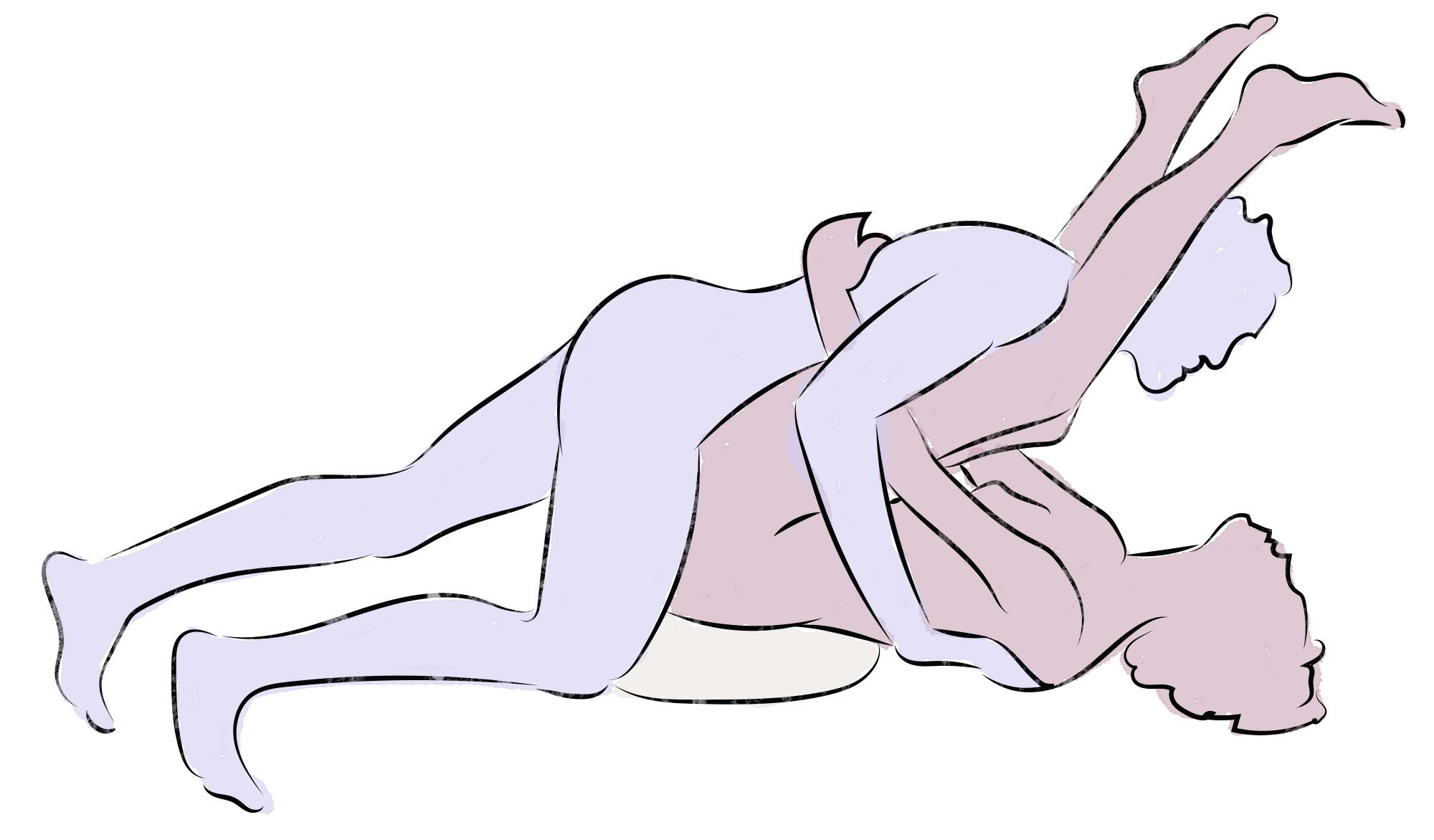 Pinball Wizard position:
The pinball wizard position would have you lying down on the mattress and then have your hips lifted. The bridge yoga position is a typical example of this position. Then have your partner bind your wrists behind your back and hold your butt so that you can wrap your legs around their waist as they slide in slowly.
Seated Rear Entry position:
It all depends on how you want to try this position as you allow you to explore using a chair. Adopt the use of a sturdy chair, so the risk of injury is minimal to none. Have your partners butt parked in the chair, and then tie their wrist and ankles to the frame. You could try running your tongue on their clit and suck on their nipples for as long as the pleasure allows you. Then you could try penetrative sex as you want.
Snow Angel position:
It might take a bit of practice to perfect this position but it sticks once you get it. It is done by having your partner lie on you with your legs spread wide open as you lay on your back against the mattress while your partner straddles you facing your toes. Once they are well inside you, you could try wrapping your legs around their waist, then try lifting your pelvis so they can get deeper and better penetration.
Valedictorian position:
This position gives your g-spot all the good feeling it deserves if done the right way. The valedictorian position allows you to be restrained with cuffs, ropes or scarfs to the bedposts or above your hands above your head, while in a missionary position. Then have your legs spread in a V-shape and them lifted toward your head while your partner pushes your ankles back,- making sure you are comfortable enough, while they thrust inside you.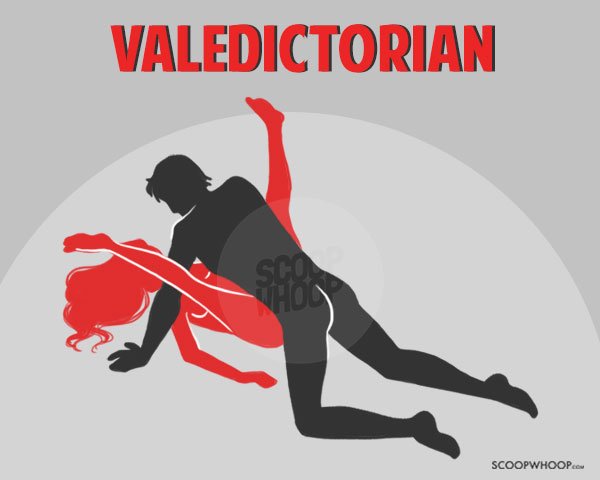 It is important to bond with your partner by trying different sex stuff. who know? Bondage sex might just be the answer.