Every year, February the 14th is always expected to come bearing the best of romance and sex. And sometimes we anticipate the Valentine's night activity so much that we end up getting way less than we bargained for. Forget the pressure for a moment and enjoy the realization that as long as you and your partner are happy and having fun Valentine's day is already great. However, if you are looking to add some topping to the ice-cream and have your February 14th full of erotic memories, then you may find the tips below quite useful.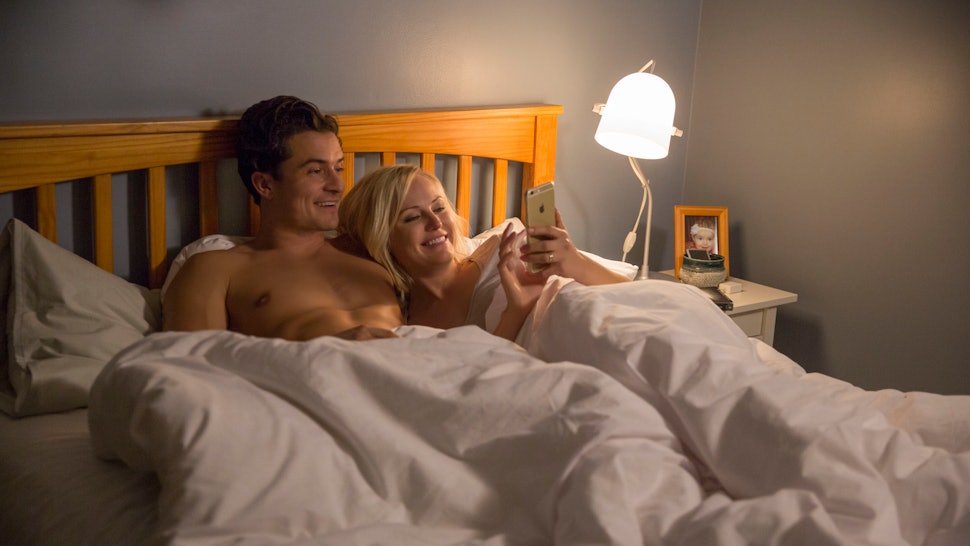 1. Make sure to have sex before dinner:
Think about how it always plays out: one glass of nice tasting wine, and another, and yet another. After the wine comes the belly filling dinner and then the desert follows and there you are thinking about preparing for work the day after. Overfed, buzzed, drunk, and exhausted are nothing close to the right recipe for boning even on your lazy days. For this reason you better get your Grove on before it's time to go for dinner so that you get to enjoy a sexy afterglow and still enjoy a delicious meal with the person you love. If after dinner time there is some energy left for sex, then by all means go ahead and have another round before nature calls.
2. Getting it on in the morning may just be another great idea:
There is nothing sexy about going into a holiday that should be everything fun and romantic all worked up over your sex expectations. If after everything, you just end up having plenty of fun without having sex that should ordinarily happen spontaneously, there is nothing bad in waiting till early the next day morning just to whisper all the sweet nasty things you wish you'd done the night before into his or her ears. Think about it, there is nothing wrong in going to work a few minutes late if you know you're getting mind blowing orgasm.
3. Buy one sexy item each for the bedroom:
It could be a scented candle, massage oil, a butt plug, or vibrator. Anything you decide to get must be sexy and good enough to shake things up in the bedroom. The thing is, if you have it in mind to make valentine sex different from what you are used to, you should be willing to try something you've never done before. Get a sex toy and play with each other like never before.
4. Get each other chocolate:
Did you just ask what role chocolate has to pay? Will there is this thing about ladies, sex, and chocolate. By the way it wouldn't hurt to have that taste in your mouth when you two lock lips. Plus it's actually just a valentine thing to buy chocolate so go ahead and enjoy the tradition.
5. Opt for something fun rather than something sexy:
Some people just love to enjoy a candle lit dinner and listen to the soft music played from a violin. If you are one of those people it is totally OK. But, if you are not one of those people are all about that kind of romance then your can easily feel like you're forcing things and just pretending and that is nothing close to sexy. Instead of doing what everyone does because you want to feel like everyone else, twist things and opt for a fun activity that you both will enjoy. Go see a concert, a movie, go bowling, or go on an insane roller-coaster ride. Such events will keep the both of you feeling connected, happy, and so into each other that sex will be nothing by a necessity for the night.
6. Get a hotel room:
If you live in an apartment with roommates then you will want to be considerate instead of making them uncomfortable or making yourself uncomfortable. Provided you can afford a neat hotel you can have all the time and privacy that you need to make to night all that you dream it would be. If you are financially buoyant enough to get a bed and breakfast then by all means do.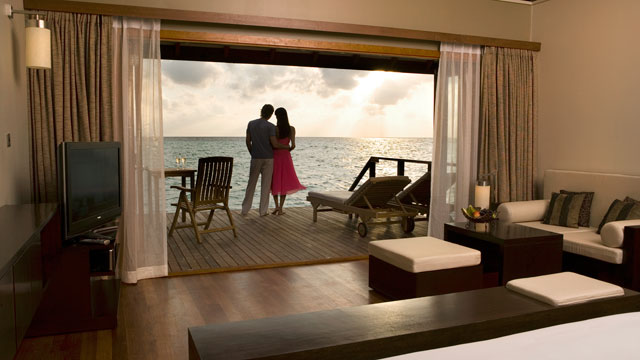 7. Spend the day sexting:
If you are are fast, creative, and smart enough, you just might find yourself creating your night before it even begins. Send your partner the sexiest texts you can imagine and make sure that you drop those sexy hints, you are making realistic sexual demands. Sometimes you end up building anticipation that leads to really great sex at the end of the day. Make sure to include a few sexy selfies and maybe GIFs that will have him trying to hide an erection wherever he is, or that will have her getting wet already before she sets eyes on you.
8. Get your spouse a gift card that is really you:
If you really decide to play by the "this holiday was made specially for sex" rule, then you should set a budget specifically for gifts. Purchase a gift card to any lingerie store that you like and write down your sizes with a short note that reads "you pick". That is super sexy because they get to see you in lovely under wears and you get to keep the underwear as well.
Sex is fun, sex is beautiful, and every person deserves the best quality of sex they can get any day and any time. What this means is you can go ahead and do dream about having good sex on the 14th of February and practice how to make those dreams comes true. What do you think about the above tips? if you have any suggestions or extra tips that might be helpful, do go ahead and share them via the comment section. Looking forward to hearing from you.