Marriage is much the same as school and like each foundation, it has its very own guidelines and directions. Be that as it may, does an African couple must be more particular when setting their new home for a superior future? Here are five principles each African couples should establish. Mind you; standards can change and no single arrangement of rules apply to each relationship. Given that the two accomplices can go to an assention, marriage principles can help fortify your bond and counteract clashes.
Agree on the end game
What do you want your marriage to stand for? What do you hope to achieve as a couple, as parents or as best friends? These questions must be answered from the start. For example: where do you plan to live for the rest of your life, how much money you need to have to feel comfortable, do you want to have children — and how many, which church will you and your children be attending — and other critical issues. These "end game" rules must be established early on to prevent heartbreak and confusion down the line. However, be ready for some debates, discussions and arguments about big issues throughout marriage, but both partners need to make sure both of you agree on the rules for the big stuff.
Choose how to handle the "third party"
Whether you like or not, third parties will always show up at your marital door steps but basing your decisions on what others think can be very risky to a marriage. Whether the outside perspective is from family, friends or society in general, it can cause a severe breakdown of your bond. You and your spouse need to agree that the rules in your relationship should be based on what feels right and works best for both of you, not for others.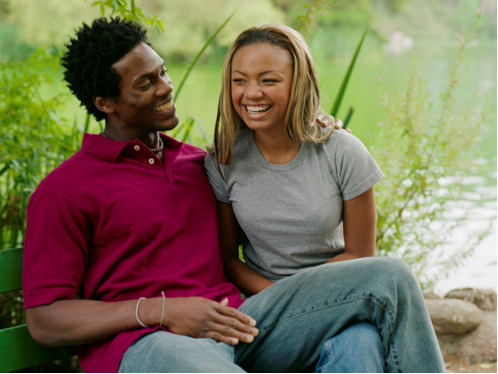 Conclude on how much intimacy you both need and can give
Sex and affection is vital to a good marriage.  The level of intimacy that is right for your marriage may be different from what is right for others. You and your partner need to be honest about what you both want and desire from each other. Couples need to feel comfortable discussing everything from public displays of affection to how often you have sex. Also, finding common ground and compromising about intimacy is just as important as every other aspect of your marriage.
Commit your marriage to God
A prayerful family is always a step ahead. Discuss about your religious backgrounds, how prayerful you both want to be in your marriage and what church you will attend as a couple. This is as vital as keeping your relationship. Make sure you both agree on what church your children will attend when they arrive.
How to handle private matters
Every family is entitled to their decisions and choices and it's never appropriate to imbibe another couple's rules and decision just because it works for them. Take a decision to keep your private matters within your home no matter what. When in financial crisis, who do you run to for help and also who do your kids get close to. This is important so that a family can easily handle their problems without outsiders intruding and bringing confusion.