More than 10 members of the Islamic Movement of Nigeria (IMN) or Shiite, who are calling for the release of spiritual leader, Sheikh Ibrahim El-Zakzaky, have been gunned down by soldiers in Abuja, Nigeria's federal capital territory, on Monday, October 29, 2018, report.
Pulse' senior reporter on the ground in Abuja relays that: "Corpses of persons suspected to be Shiite members were being packed into trucks and driven away by soldiers. There were dead bodies all over the road. The soldiers started firing live ammunitions at 2pm. As I speak with you, it's 5pm and the place is still tense with lifeless bodies lying all over the place".
El-Zakzaky protesters/security personnel clash at Kugbo Military checkpoint, Abuja.

由 Pulse Nigeria 发布于 2018 年 10 月 29 日 周一
Members of the Shiite sect have been calling for the release of El-Zakzaky, who was taken into custody after his followers clashed with a military convoy in which the Chief of Army Staff, Lt General Tukur Buratai, was traveling.
The military had claimed at the time that Shiite members armed with sticks, machetes and cudgels were on a mission to assassinate Buratai. The clash occurred in December of 2015.
El-Zakzaky was last seen in a courtroom in July where he is standing trial for the unruliness of his members. Soldiers reportedly razed down Shiite temples in Kaduna after the 2015 clash.
Soldiers and Shiite members have been clashing rather frequently since El-Zakzaky was arrested in December.
Today's procession of Shiite members commenced near AYA, spiralled into Kugbo military checkpoint, near Nyanya, on the outskirts of Abuja.
"It was very brutal. It was bloody", our senior reporter says, adding that "the entire stretch of the Abuja-Keffi expressway is now on lockdown. Traffic is immense and soldiers have formed a barricade around the area of the shootings. Civilians are being prevented from getting anywhere close to the shootings."
On Monday's standoff, Amnesty International tweets that "very disturbing reports of soldiers sporadic shooting at #IMN procession along Abuja-Keffi Road. #Shiites".
Very disturbing reports of soldiers sporadic shooting at #IMN procession along Abuja-Keffi Road. #Shiites

— Amnesty Int. Nigeria (@AmnestyNigeria) October 29, 2018
Shiites and soldiers clashed on the weekend of October 27-29. Video footage showed protesters pelting a convoy of soldiers with stones and smashing their windshield to smithereens. Soldiers responded by firing live bullets on Shiite protesters who scampered into gutters and surrounding bushes. Three Shiite members died during the clash.
The military issued a statement to say it had acted in self-defense.
This is Zuba, Nigeria. Where are we heading to as a country? pic.twitter.com/deAXPop8Sx

— Muhammad Goje™ (@Mr_goje) October 28, 2018
"The sect who were supposedly in a procession, established an illegal road block denying motorists free passage. When the troops' convoy attempted to clear the road block, they met stiff opposition from the sect. Members of the sect used various objects to barricade the road and also pelted the troops with stones and other dangerous items. They smashed both military and civilian vehicles' windscreens and windows.
"They also attempted to overrun the escorts to cart away the ammunition and missiles the troops were escorting. This led to the troops opening fire to extricate themselves. Consequently, troops of 102 Guards Battalion in whose Area of Responsibility the incident occurred rushed to the convoy's rescue.
"Unfortunately, during the encounter 3 members of the sect were killed while 2 soldiers sustained various degrees of injuries and are being treated at a military medical facility", Major General James Nyam, Commander, Army Garrison Headquarters, wrote in an emailed statement.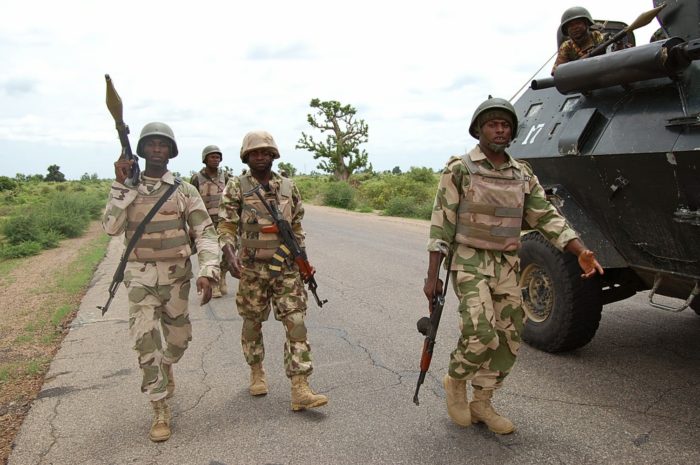 El-Zakzaky is standing trial on an 8-count charge bordering on inciting violence, public disturbance and attempting to assassinate Chief of Army Staff Buratai. The army headquarters was yet to respond to a request for comments before this story was filed.