Manchester City ran riot against Watford at the Etihad Stadium on Saturday with an 8-0 thrashing of Quique Sanchez Flores' side. An indication of what type of day Watford were in for became very clear from the off as David Silva put City 1-0 up inside the first minute. By the 18th minute, Pep Guardiola's team were 5-0 up, the quickest any Premier League side has ever managed to open up such an advantage. Sergio Aguero from the spot, followed by Riyad Mahrez, Bernardo Silva and Nicolas Otamendi had the game tied up before the midway point of the first half.
Nevertheless, City never took their foot off the gas. Soon after the restart, Bernardo Silva made it 6-0 before sealing his hat-trick on the hour mark. Kevin de Bruyne got on the scoresheet with five minutes left to cap off a memorable display from the Premier League champions.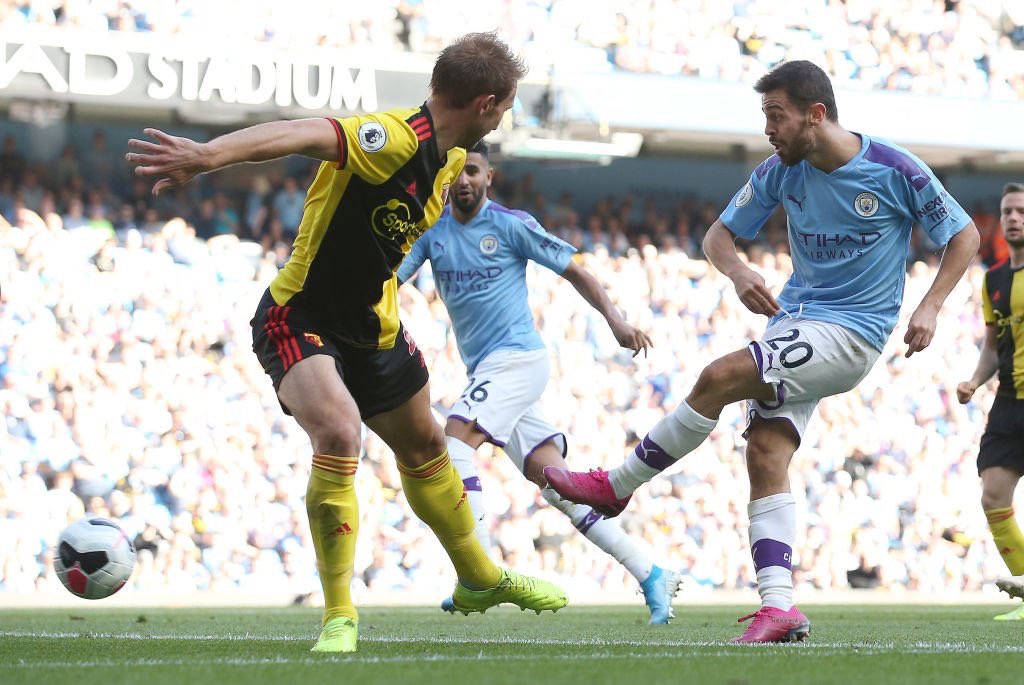 After the game, the former Barcelona coach singled out the performance of Portuguese midfielder Bernando Silva claiming he was his team's best player last season.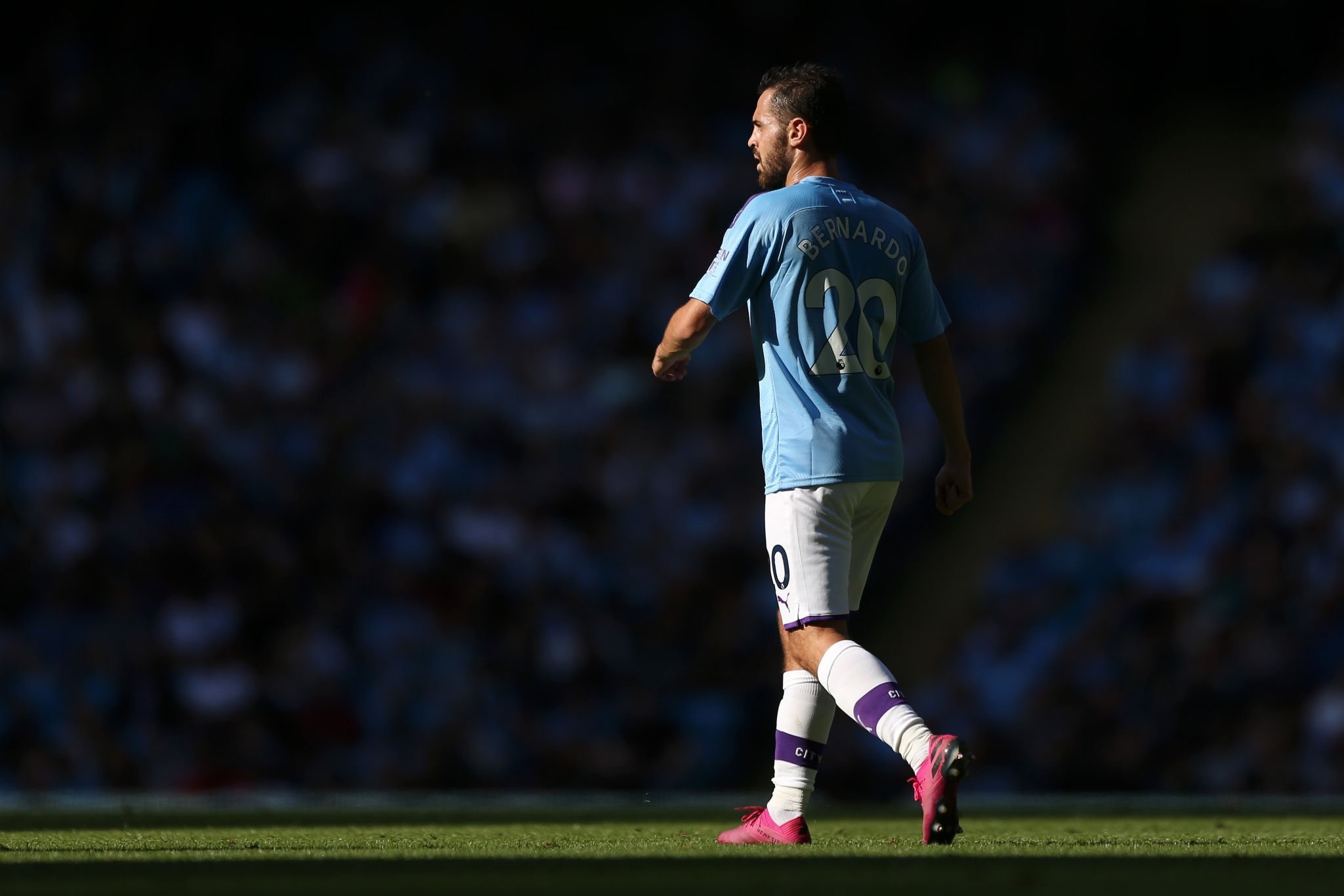 "Bernardo was the best player last season. He was extraordinary. I think he doesn't need to score three to get the credit he deserves but it's important for the team that many players score," he said.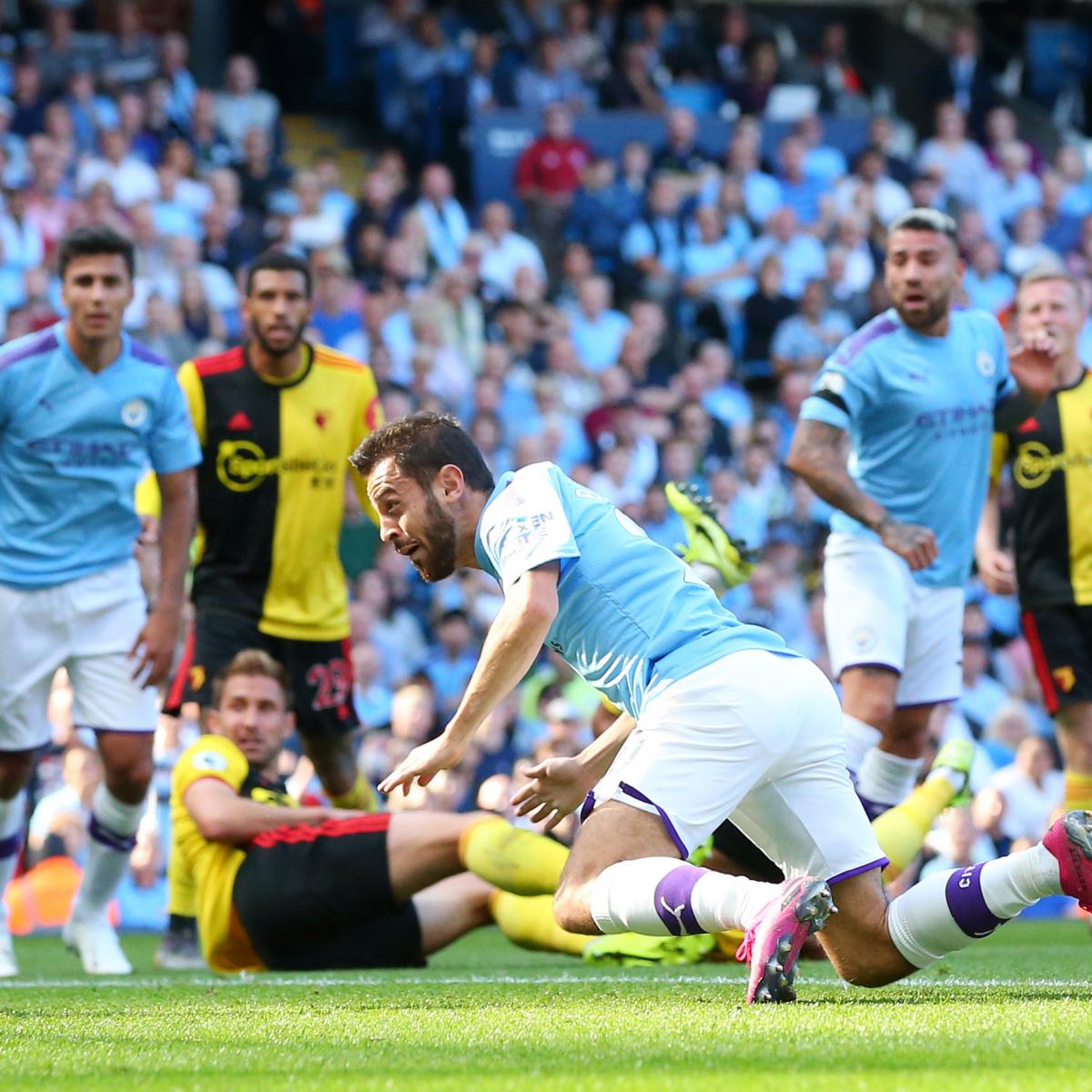 "When you shoot on target five times for five goals – the quality of players we had made the difference. In the first minutes we gave them two chances to score two goals and they didn't. What I like the most is normally when it's 5-0 at half time the second half is not serious, it's boring but we did the opposite and we were more aggressive and made a very good second half.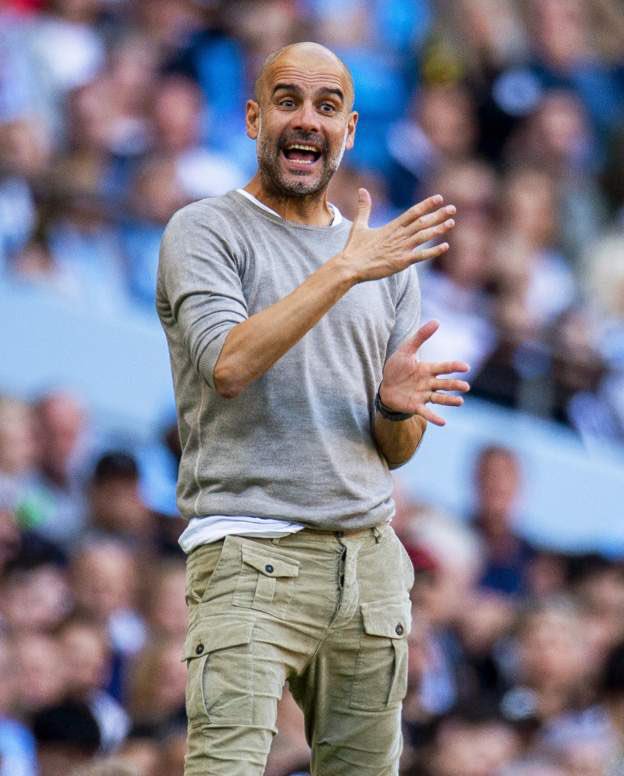 "People still don't understand, journalists, pundits, former players, losing games is part of life. Opponents always deserve respect. The same feeling I have now I had after Norwich so it was not a bad performance. We can lose the games but the important thing is the approach and how we react. We are one of the best teams in statistics for having the least shots on target against us. We improved as we could have conceded two but we know the men up front we have have a huge amount of talent."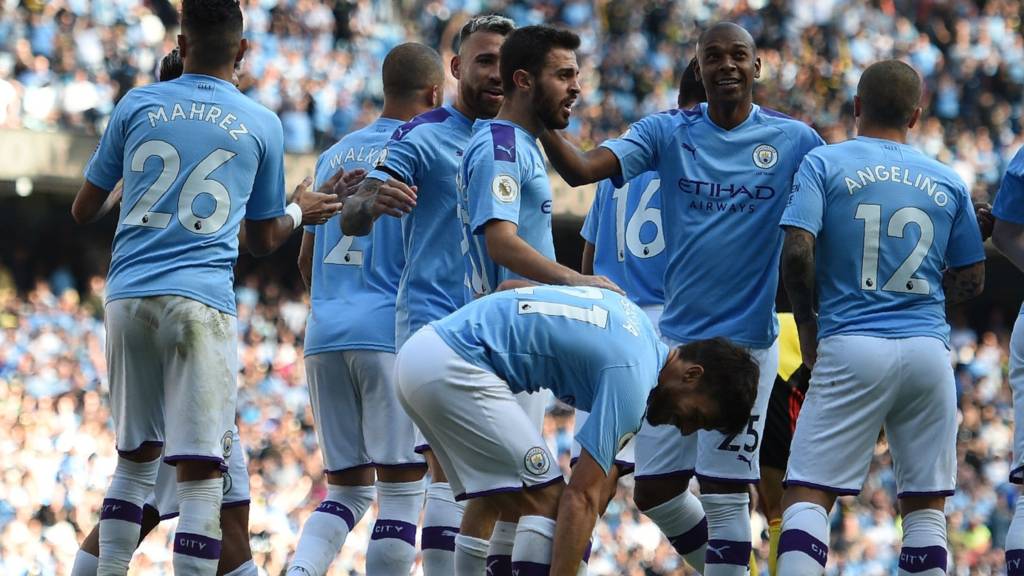 Asked and then told about Manchester United's record: "I didn't know the record. Who is it? They deserve it, congratulations."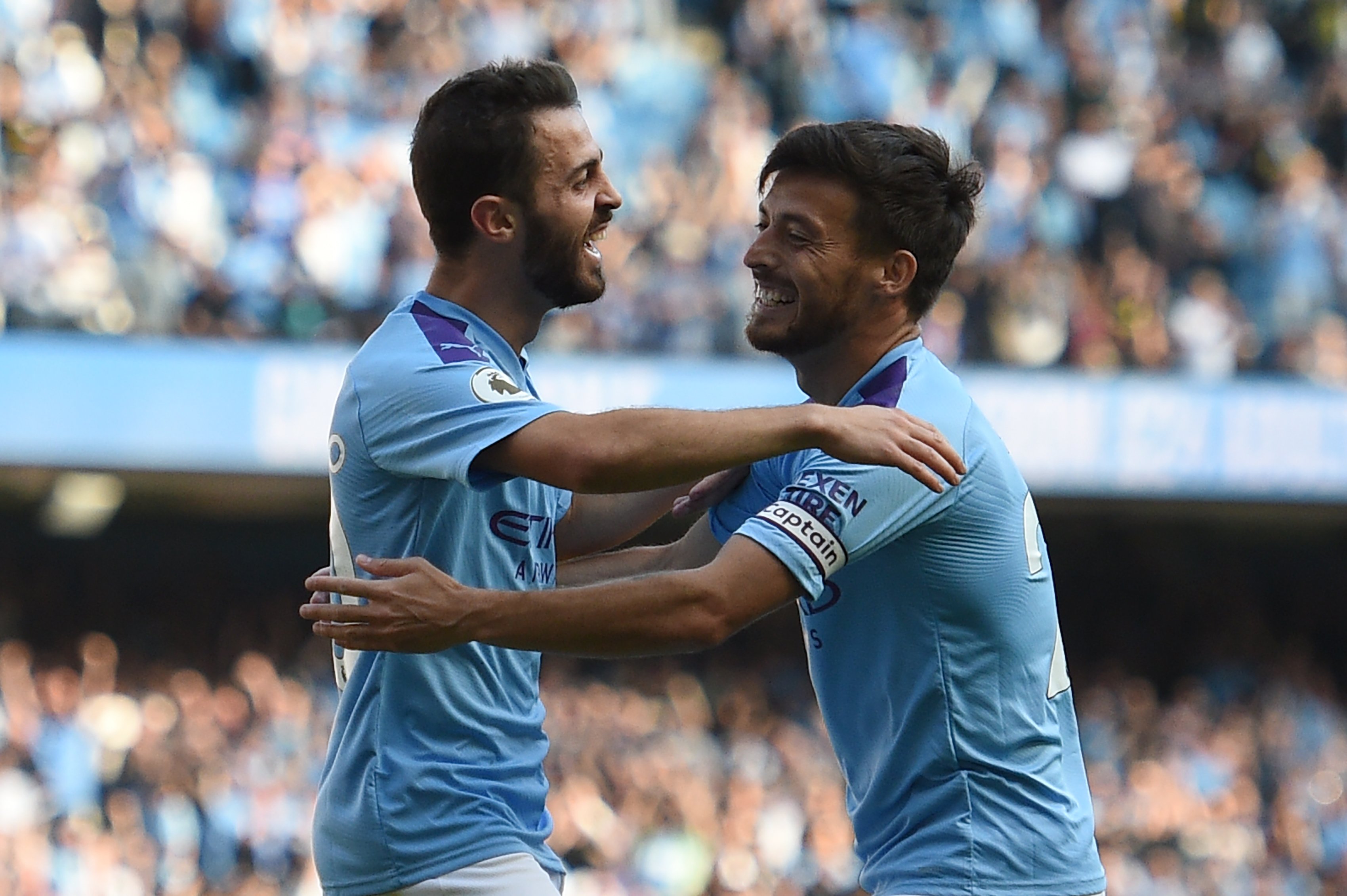 Watford manager Quique Sanchez Flores: It's a very bad day for us. You don't want to receive this. The first minutes were really hard for us. We conceded very easy goals and in 15 minutes everything was done. It's not enough for us of course. If you say Manchester City and add mistakes, it's very dangerous.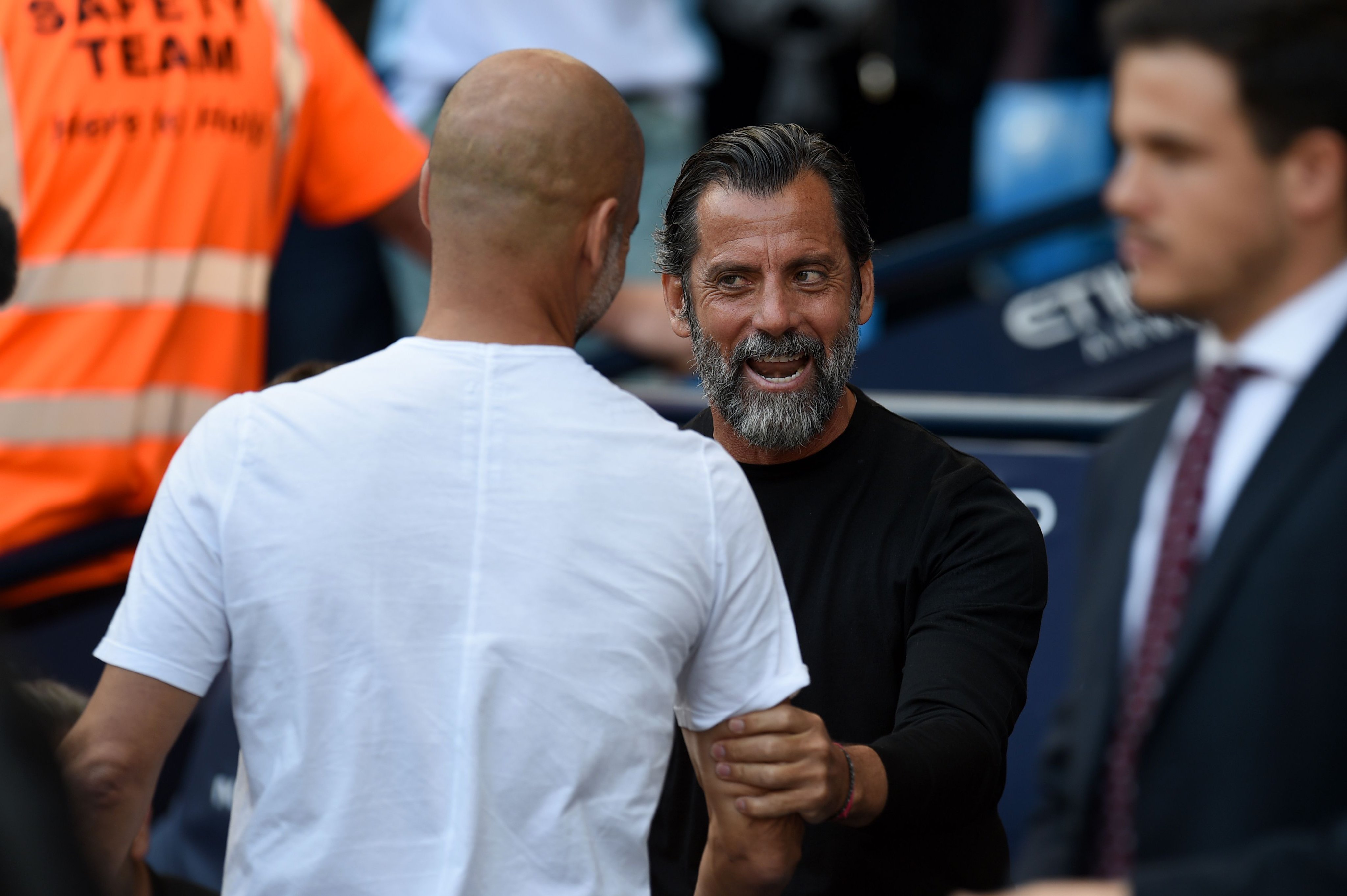 "Every single goal is coming for different reasons, a cross, a penalty, a quick bit of play, different scenarios. You can't say what the problem is because it was a big problem. It was difficult to stop the scenario. We looked a little scared at the start of the match but we will learn a lot. We just need to say sorry for the fans."