Lionel Messi was not included in the Barcelona squad that got a resounding 5-2 win over Real Betis at the Camp Nou due to injury but two players caught his attention during the game.

Barcelona boss, Ernesto Valverde gave a first-team debut to Ansu Fati at the age of just 16 who plays for the Juvenil A, taking to the Camp Nou pitch against Real Betis for just over 10 minutes. The forward, from Guinea-Bissau, has been training with the first team this week due to injuries to key attacking players, such as Messi, Luis Suarez, and Ousmane Dembele.
The young African forward was one of the players that earned Messi's praise after the game as he was happy to see La Masia product rise into the first team set up just like he did during his time.
Another player that received praise for Messi is Carles Perez. He also played in the win against Betis and he went on to register a goal in the game to continue his impressive form right from the pre-season, another La Masia product.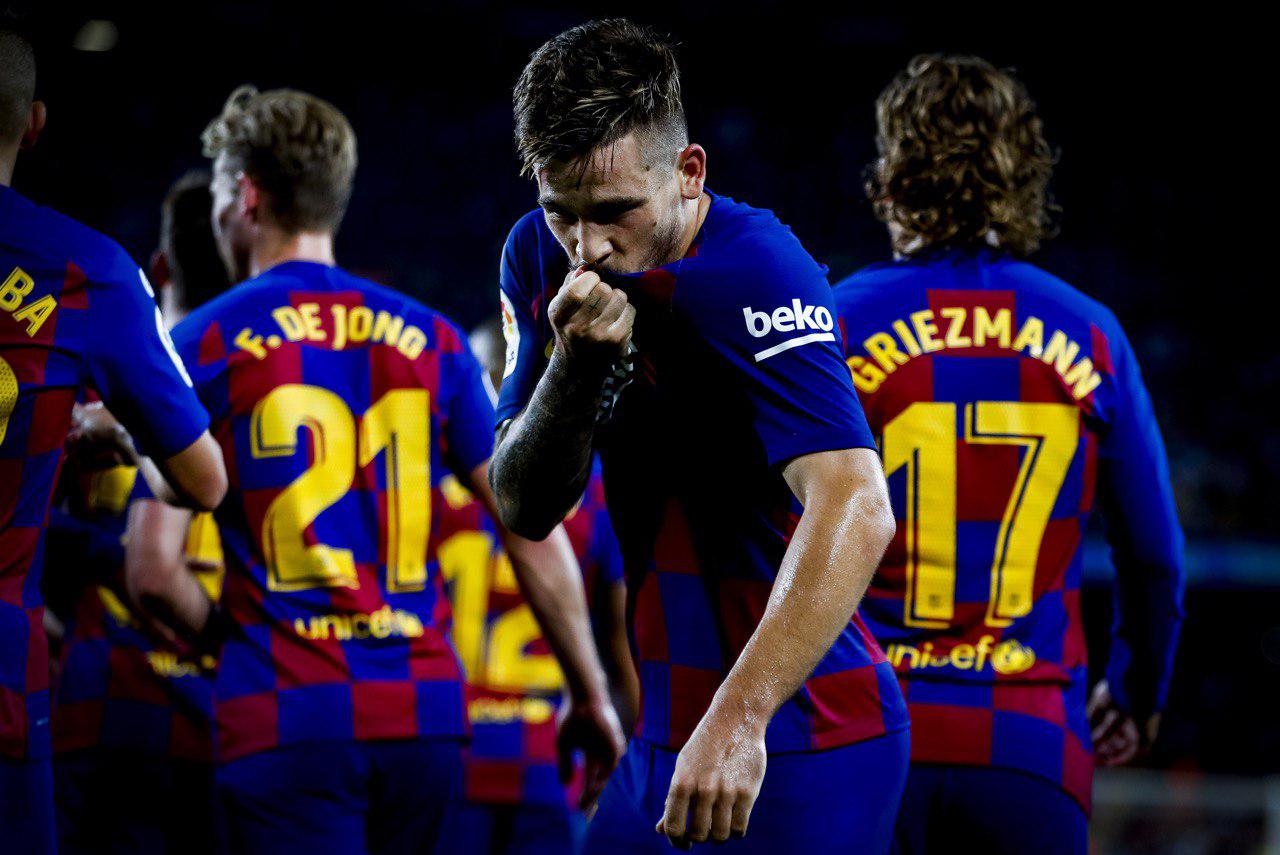 Meanwhile, Fati will play under the orders of former Barcelona goalkeeper Victor Valdes who is the coach of Juvenil A side this season and will play in the UEFA Youth League. Born in 2002, he was called up Barcelona B late on last season, though he was an unused substitute.
In the UEFA Youth League last season, he scored four goals and recorded three assists in nine starts as the team reached the final. Now, the Camp Nou crowd know all about him as he daringly took players on, becoming the youngest player to play for the club since Vicente Martinez in 1941.
At the end of the match, Fati had a nice surprise waiting for him in the form of Messi. The Barcelona captain waited for him at the end of the tunnel and hugged him.
"Great game from everyone," Messi wrote on Instagram, accompanied by a photo of him embracing Fati, as well as a photo of Carles Perez celebrating his goal.
"We get our first three points in LaLiga and I'm really happy to see the La Masia kids, fulfilling their dreams of playing and scoring in an official game at the Camp Nou."
Share your view on this in the comment section below… Thanks