Arsenal star striker, Pierre-Emerick Aubameyang believes his partnership with Alexandre Lacazette and Nicolas Pepe can be as strong as the attacking trio of Mohamed Salah, Sadio Mane, and Roberto Firmino in Liverpool.
The Liverpool front three make up one of the best-attacking setups in European football and they led the Reds to two consecutive Champions League finals finally winning the 6th European crown in June. Arsenal have a huge task of containing the front three but Aubameyang believes that the Gunners have an attack that can rival the Reds'.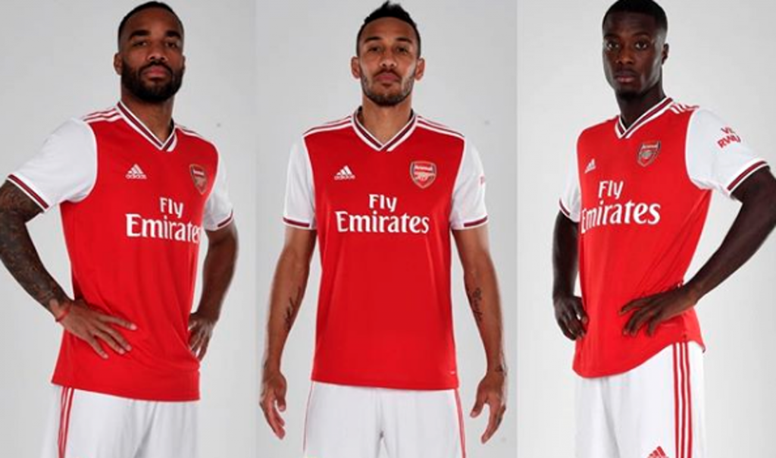 "As we've seen from last season, Liverpool plays with three upfront and they play very well. Why not us? I think we can do it," Aubameyang told Sky Sports. "It will be a tough game against them. They are great players. They always try to go forward and try to get goals and assist each other. They are one of the best trios in the world."
The Gabon international also disclosed that there are similarities between Arsenal's attack and Liverpool's: "I see a lot of similarities. Pepe and me, we are quick players like Mane and Salah, while Laca is a player who can keep the ball and is really good with his feet like Firmino. So yes, we can say we are close enough," he said.
Nicolas Pepe has come off the bench in both of Arsenal's fixtures this season but he is yet to start a game for Unai Emery's men. His cameo appearances have been largely impressive and he could be set for his first start for the London club when they travel to Anfield.
Arsenal and Liverpool are the only sides to still hold a perfect record in the Premier League so far this season. The Gunners have beaten Newcastle and Burnley while Liverpool have dispatched Norwich and Southampton.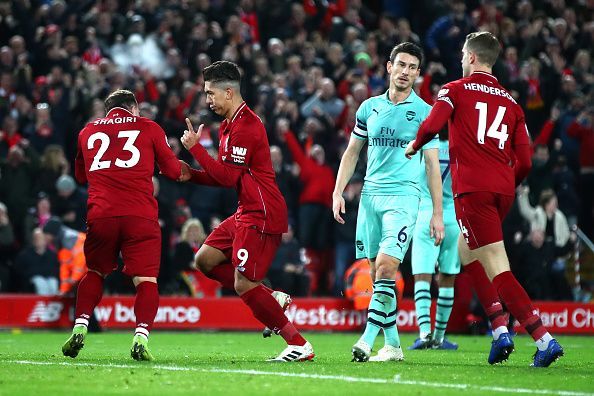 The Gunners have lost in their last three visits to Anfield and would be hoping to end that losing streak on Saturday. The clash between Arsenal and Liverpool would kick-off at 5:30 PM (Nigerian Time).
Who do you think will win the Premier League clash between Liverpool and Arsenal? Join the conversation in the comment section and leave your thoughts and predictions below.