Arsenal completed two deals on deadline day with David Luiz joining from Premier League rivals, Chelsea, for £8 million on a two-year contract while Kieran Tierney was signed from Scottish champions, Celtic, in a £25 million deal.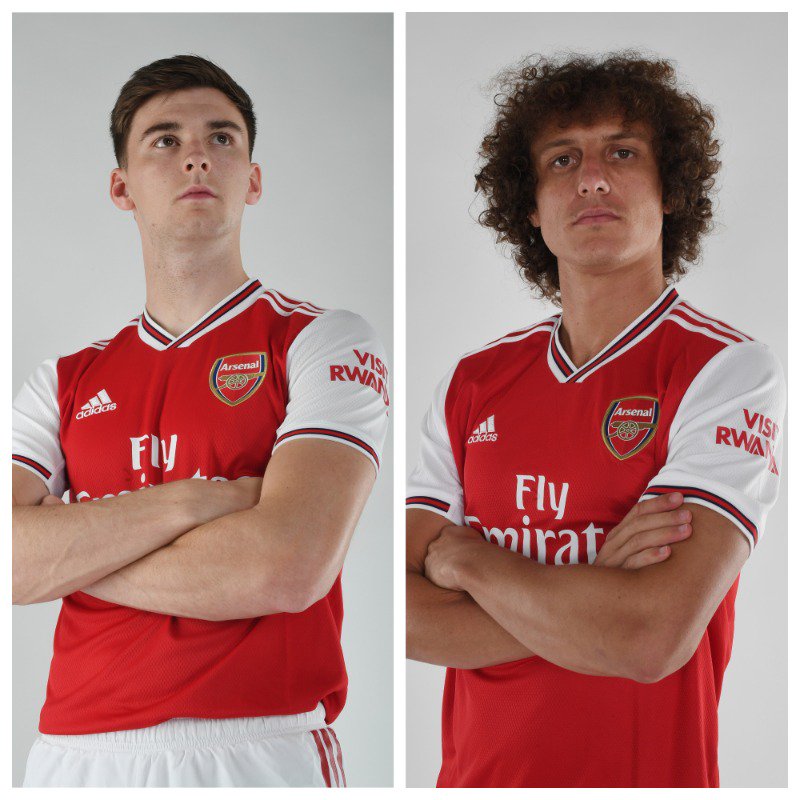 The deals saw one of the defenders, Luiz, become team-mates with German playmaker, Mesut Ozil, with whom the Brazilian star had a touching encounter with after a FIFA World Cup clash between Brazil and Germany in 2014.
Germany romped to a shocking 7-1 demolition of the World Cup hosts in the semi-final clash, leaving the Brazil players in tears at full-time, leading to Ozil apologising to Luiz on the field before making their way down the tunnel.
"Of course all the players, as well me on the pitch, was a little bit surprised, after 30 minutes [with the score at] 4-0, you can't realise – 'what happened here?'" Ozil said at the time. "If you lose a big game like that in your country and you see the fans outside crying and the players crying, you feel with them."
The 30-year-old, who has since excused himself from national team duty, added: "So what I did, I went to David Luiz and said 'I really apologise, you have a nice country and nice people. We learned there and had a really good time."
Ozil's touching gesture at the time left a huge impression on him, with Luiz revealing that Ozil was the only one to show some remorse after Germany's ruthless display against Brazil, adding that if he ever left Chelsea, it would be to become a team-mate of the German.
"The lowest point of my career," Luiz said of Brazil's hammering at the hands of Germany at the time. "However, I recognise the German class, particularly Mesut Ozil, the only one who apologised to me. If I were to leave Chelsea one day, I'd like to play with him."
And while Luiz initially left Chelsea for Paris Saint-Germain a few weeks later before making a return to Stamford Bridge in 2016 before forcing a move across London to join the Gunners despite only signing a new deal with the Blues in May 2019.
READ ALSO: OFFICIAL! Arsenal confirm signing of David Luiz from Chelsea
What are your thoughts on those comments made by Luiz about Ozil back in 2014? Share your views about it with us in the comment section.