Mesut Ozil and Sead Kolasinac were given a scare after being attacked with knives by two unidentified persons in London as revealed in a CCTV footage which was posted on social media on Thursday July 25.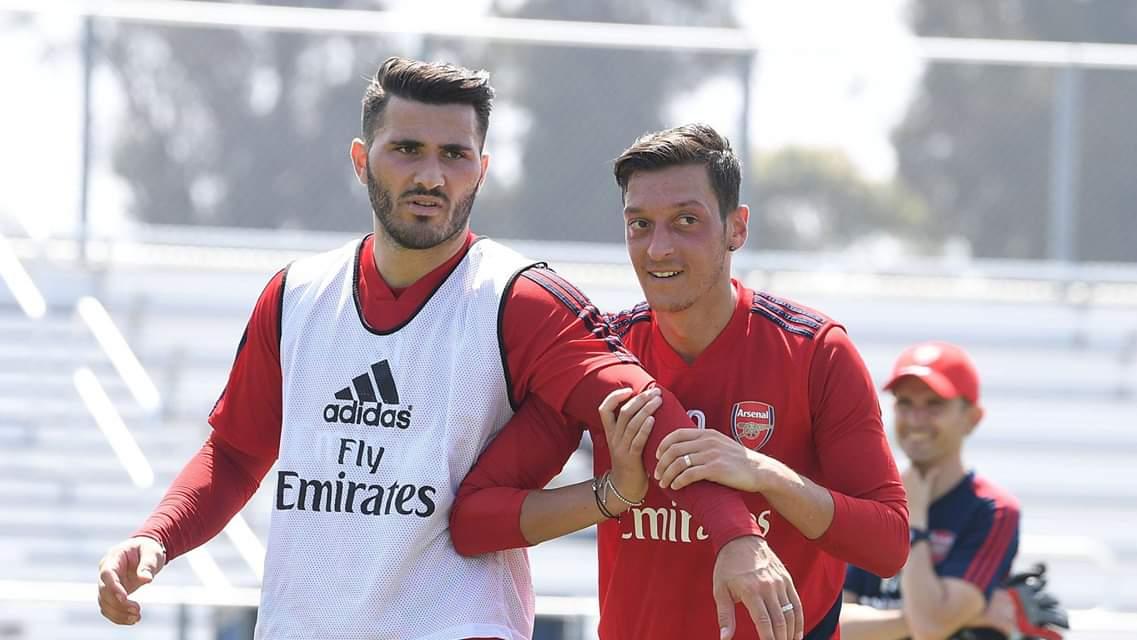 This picture is amazing. The attackers actually look more nervous and frightened than Kolasinac. Hero! pic.twitter.com/ArMge9iJ0s

— JG (@Artekkers) July 26, 2019
In the footage, Kolasinac is seen fearlessly fighting off the attackers with bare hands while Ozil returned into the dark-coloured vehicle he was previously about to alight from when the first attacker appeared.
Ozil's car got attacked and look at Kolasinac defending him. What a hero. Arsenal fans should be proud. ? pic.twitter.com/mgwQBgvdFW

— The Away Fans (@theawayfans) July 25, 2019
Kolasinac's bravery in the face of great danger sent Arsenal fans into massive hysteria as they heaped praise on the Bosnia-Herzegovina international for his actions in the incident which could have turned ugly had it not been for his intervention.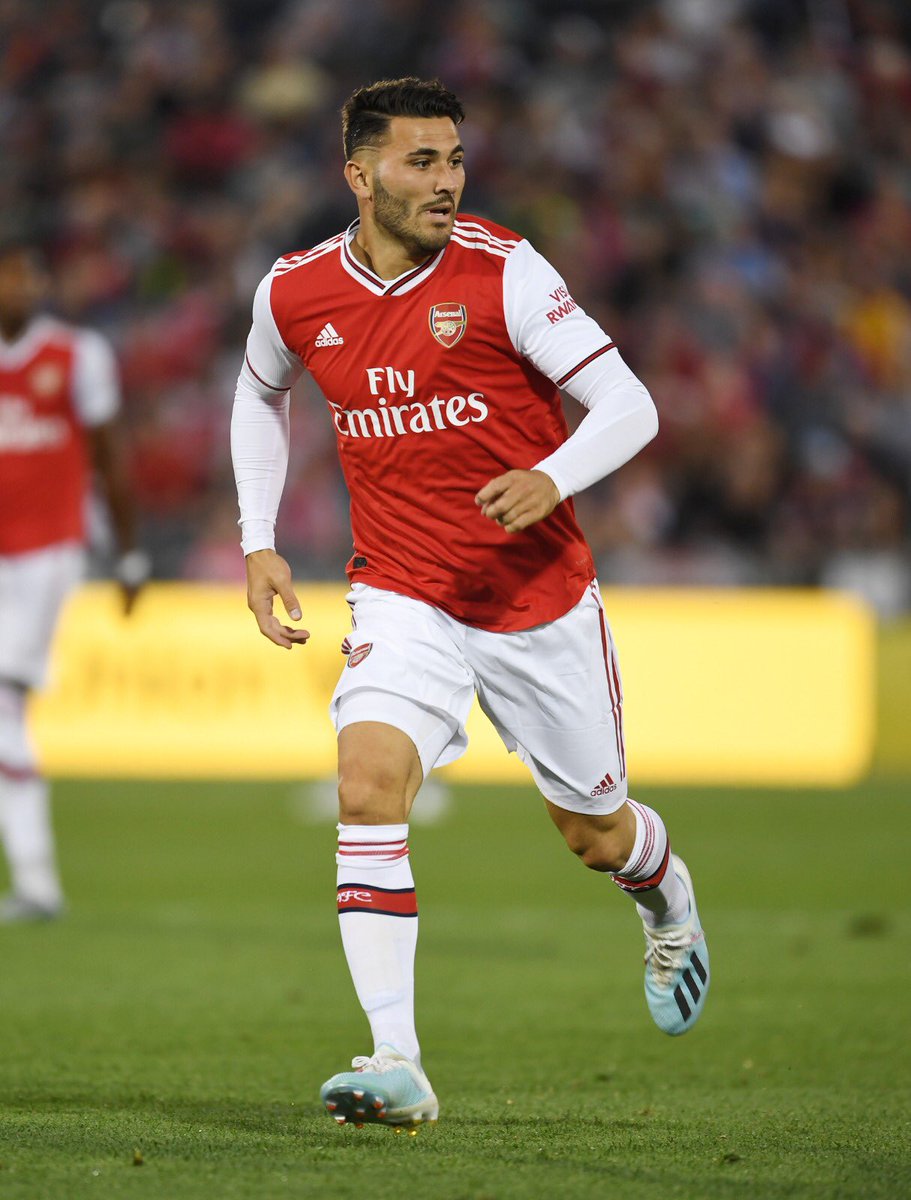 The Arsenal wing back also confirmed that he and Ozil were doing fine in a post on social media along with a picture of both players as they arrived for training in London on Friday, which sent Arsenal fans into another round of frenzied reactions to his bravery on Thursday.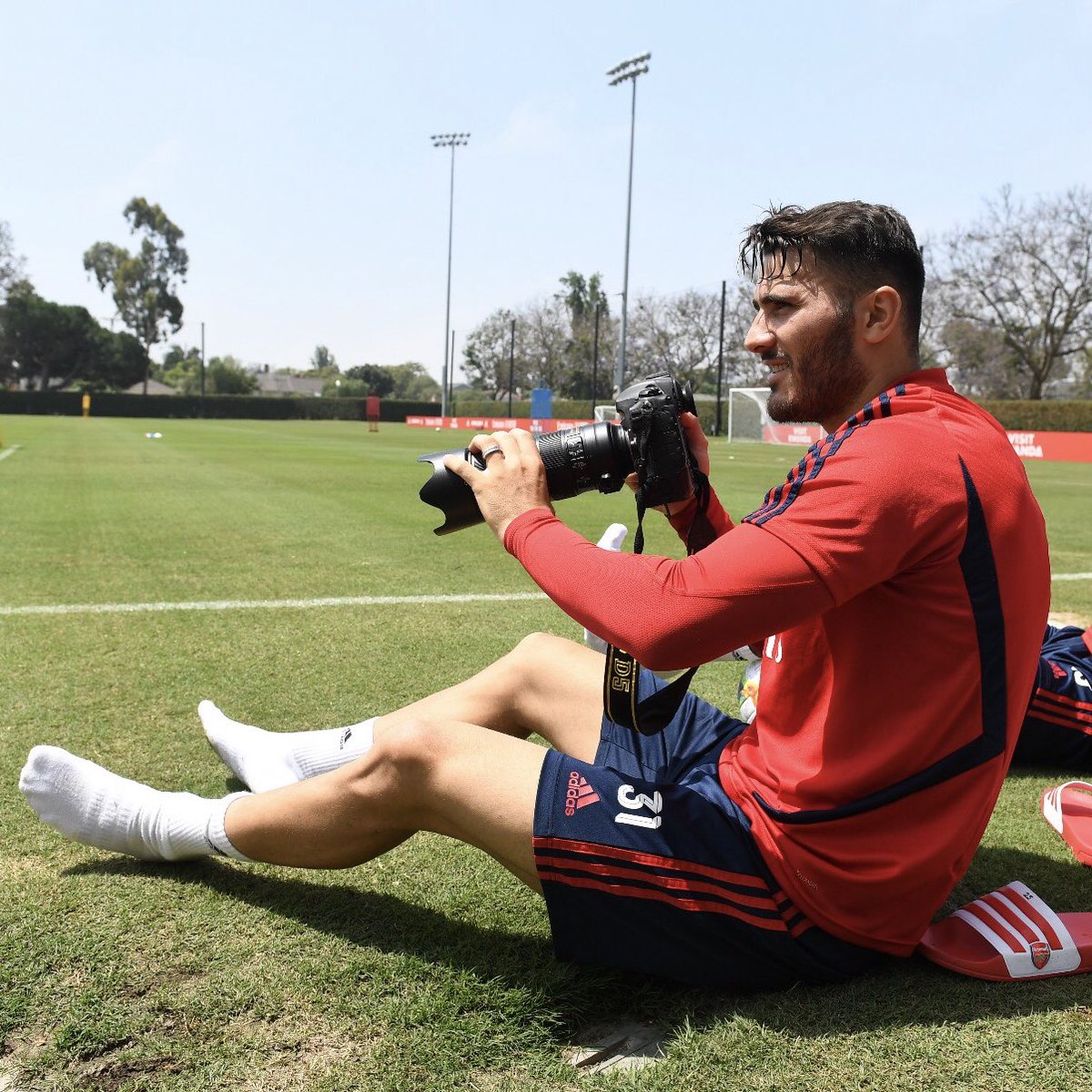 This fan expressed his pride at Kolasinac with a meme appropriate for that
The best news we can have. Well done. pic.twitter.com/viDmn2lEXA

— gunner-gal26 (@gunner_x49) July 26, 2019
Kolasinac is built like a tank and this comment alludes to that
Kolasinac trying not to laugh at those muggers thinking they could square up to him pic.twitter.com/vwNxSUVICw

— HK (@mesutesqueZ) July 26, 2019
Tank. pic.twitter.com/Qb7TW7IzaN

— Apathetic Arsene (@NotSpendFC) July 26, 2019
#KolaTankpic.twitter.com/4aeVca3ceK

— MA ?⚪️ (@MATheGooner) July 26, 2019
You are an absolute tank. I have nothing but respect and gratitude to have you as a Gunner. ?⚪???

— Jahan Miah (@AllAboutTheAFC) July 26, 2019
A tank? The hulk? The Incredible Kolasinac…
THE INCREDIBLE HULK ?? pic.twitter.com/NPsNaJktrE

— Loyal Goonerette ⚽️ (@TaZRahman7) July 26, 2019
… indeed
— HammyB ???? (@HammmyB) July 26, 2019
In fact, the Hulk has nothing on Sead Kolasinac
When Bruce Banner gets mad he turns into the Hulk. When the Hulk gets mad he turns into Sead Kolasinac. When Sead Kolasinac gets mad, run.

— Cathal Lynch (@C_th_lLynch) July 26, 2019
Now, he's a legend…
Absolute legend.

— Ⓡ (@utdrobbo) July 26, 2019
… he's a hero
You're a hero man ❤️ much love.

— Sean Allen (@DragonFIFA_) July 26, 2019
Even a top man…
Top man, Sead???. Glad you're okay mate!

— WorldwideArsenal™ (@WorldwideAFC) July 26, 2019
… to the point that this fan now sees him as his captain
The amount of respect that you've gained is surreal. Always my captain when on the pitch or off it.

— Dammit Arsenal? (@DammitArsenal) July 26, 2019
This fan as well
#OurNextCaptain pic.twitter.com/g50ilZKl6q

— Michael Gravesande (@OldBlackHack) July 26, 2019
Kolasinac's actions speaks volume of his character off the pitch says this fan
Big respect. Speaks volumes about you as a person. What you did yesterday is far more important than anything you could do on a football pitch. ??

— Pain In The Arsenal (@PainInThArsenal) July 26, 2019
Such a lifesaver
You're a life saver mate! Incredible what you did out there! ????

— ₉ ₁₄ (@Auba_Laca8) July 26, 2019
Some fans believe Kolasinac would make a great impact in helping Arsenal get a top transfer target
We have a new mission for you Sead. It's in Scotland. How long will it take you to get there?

— Danny WelBeast (@WellBeast) July 26, 2019
Take Tierney and £21m from Celtic.

— Yusof Othman (@yu50f0thm4n) July 26, 2019
In all, Kolasinac is a hero
You are a true hero Sead, I'm proud to say you play for my club.

— William (fan account) (@OzilThings) July 26, 2019
Another meme to praise Kolasinac
— ✨ (@ozil10_afc) July 26, 2019
The clip means this is the number of people who would be messing with Kolasinac on the field of play in the coming season
Players messing with Kolasinac next season: pic.twitter.com/iRPdsJlS46

— ShotOnGoal (@shotongoal247) July 26, 2019
How Kolasinac would be received at the Arsenal training ground according to this fan
READ ALSO: DONE DEAL! Arsenal confirm new signing from La Liga
— Gagan (@Gagandeeps_5) July 26, 2019
Some poetic accolades for Kolasinac
Ohhhh Kolašinac is magic,
he wears a magic hat,
and when the roadmen saw him,
they said 'oh no, fuck that',
he hit them with his left hand,
he hit them with his right,
and if you try to rob his car you'll end up in a fight!

— giorgos_kyriakides (@giorgos_kyriaki) July 26, 2019
Send in your reactions to Kolasinac's bravery in the comment section.