Cristiano Ronaldo saw his free kick deflected to cancel out a Matthijs de Ligt own goal in the 1-1 International Champions Cup draw, although Gigi Buffon saved three penalties in the shoot-out to give Juve the victory.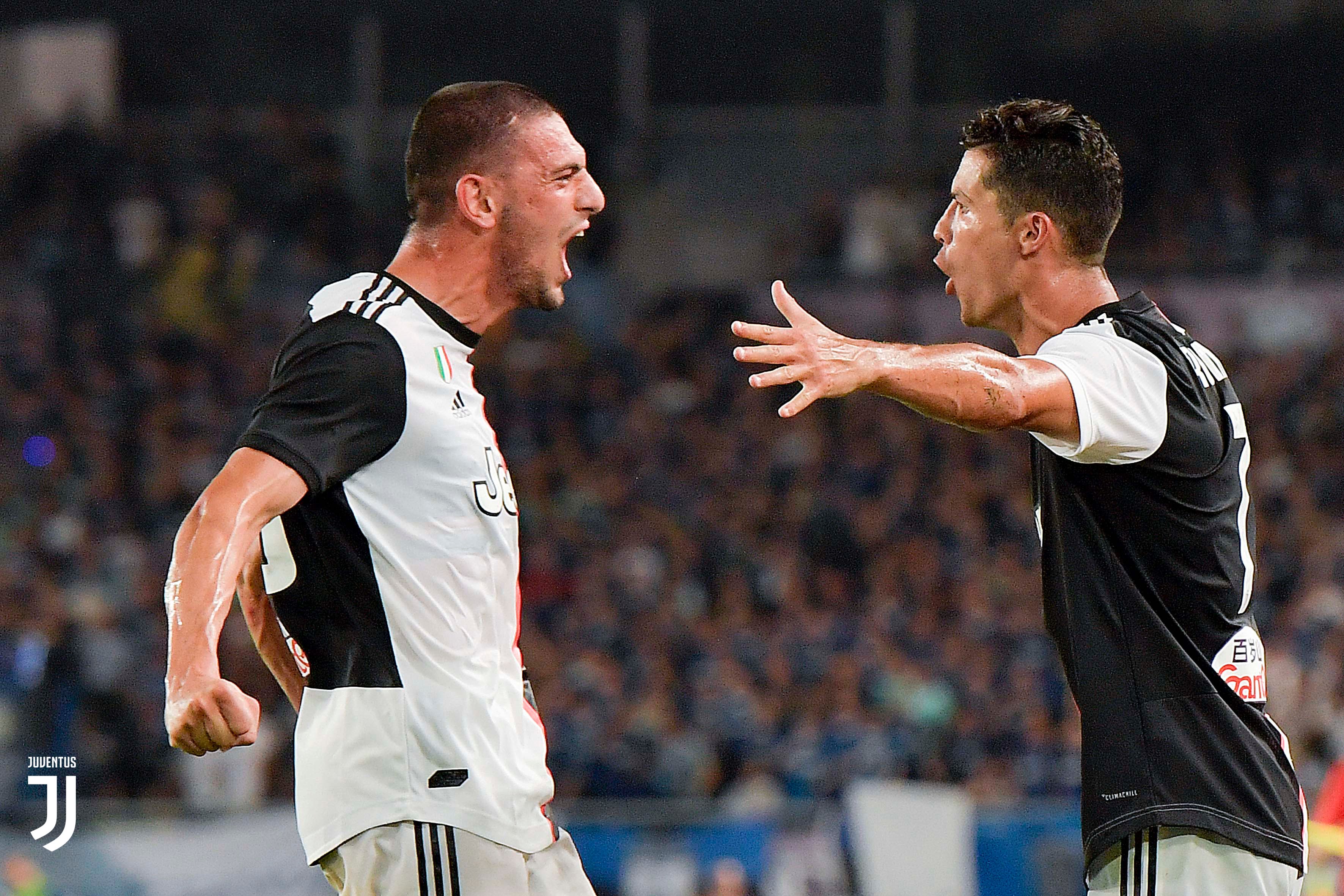 The Portugal international celebrated with his signature "SIIIII" after scoring as the thrilled Chinese fans all reacted in unison.
_______!!!!!!! @Cristiano ⚽️#JuveInter #ICC2019 #MeetTheWonder #CR7JUVE pic.twitter.com/QO0eQQwhGJ

— JuventusFC (@juventusfcen) July 24, 2019
The five-time Ballon d'Or winner who rarely attempts a step over or a fancy flick anymore, like he did so often at Manchester United and Real Madrid, also pulled off a classic skill before fooling an Inter Milan player with a no-look pass.
Dancing feet ?? CR7's here for a show ✨ pic.twitter.com/fkQ1k3wTkd

— International Champions Cup (@IntChampionsCup) July 24, 2019
Having gone down 1-0 early in the first half thanks to an own goal from new signing Matthijs de Ligt, Juve then found themselves level in the second half thanks to Ronaldo. After being fouled on the edge of the box, Ronaldo then dusted himself off before firing his free-kick into the Inter goal, with the help of a deflection which came from the wall.

The 2019 UEFA Nations League winner feels Juventus deserved their victory, but had plenty of praise for Inter too. "They're one of our toughest rivals." he said after the game.
Ronaldo free kick goal!#JuventusInter #Juventus #Inter #Ronaldo pic.twitter.com/8avTD9eAX4

— PiemonteCalcioGIFs (@JuveGIFs) July 24, 2019
"It's a pleasure to be here, the fans were fantastic and were so supportive towards me and the team. It's always wonderful to play against Inter, because they are one of our toughest rivals." Ronaldo told Sportitalia.

"It's a great team with an excellent Coach, so it's a pleasure for us to play pre-season friendlies with so much sporting aggression. We're happy to have won and I think we deserved the victory."