Barcelona lost their first pre-season match against English Premier League giants Chelsea 2-1 in Japan. Goals from Tammy Abraham and Ross Barkley gave the Blues the deserved win over the Blaugrana before Ivan Rakitic scored a consolation very late in the game.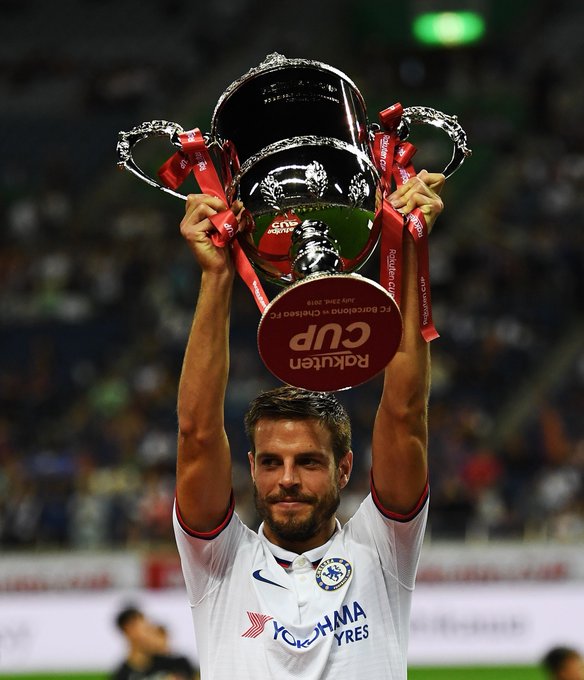 Barcelona new signing, Antoine Griezmann reacted after the game and he revealed that he is ready to play in any position for the Catalans after making his debut for the team. The signing from Atletico Madrid made his first appearance in Barcelona's 2-1 defeat against Chelsea in Japan.
Griezmann escaped a serious injury following a rash challenge by Jorginho in the friendly, but the forward was content despite a tough result for the team.
"I am doing well", Griezmann said after the game. "I have hunger to play more and keep learning. "I can play in any position up front.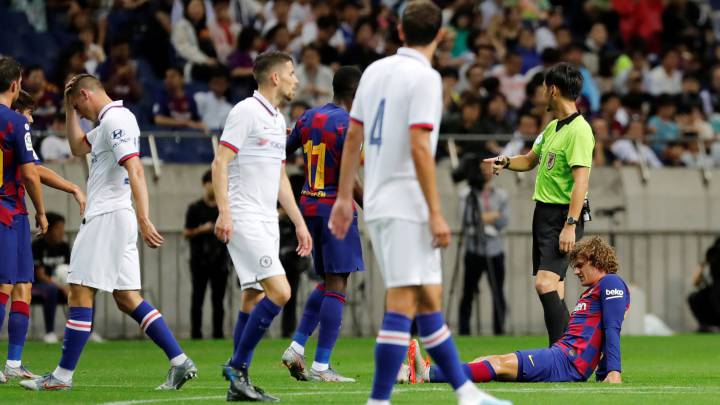 "I don't mind my position so long as I'm on the pitch. "I'd rather be on the pitch than on the bench. "I have to learn and make movements to help my teammates."
As for the injury worry, the forward insisted he'll be fine for the next games: "It hurts a bit, but no more," he said. "I will be ready for the next match. "It was quite an ugly challenge."
Which position do you think Griezmann should play for Barcelona next season? Share your view on this in the comment section… Thanks