Days after Super Eagles duo, John Mikel Obi and Odion Ighalo walked away from the Nigeria national team by announcing their international retirement, another Africa Cup of Nations (AFCON) hero, Herve Renard, has left his job with the Atlas Lions of Morocco.
Renard, who had led Zambia and Ivory Coast to Nations Cup glory in the 2012 and 2015 editions of the competition respectively, resigned from the helm at Morocco following his failure to guide the North Africans to the latter stages of AFCON 2019.
"Morocco will always remain for me a country with which I lived incredible emotions," he wrote in a statement posted on social media. "It was a great adventure started in the anonymity of a return from Cape Verde to Egypt via Gabon and Russia."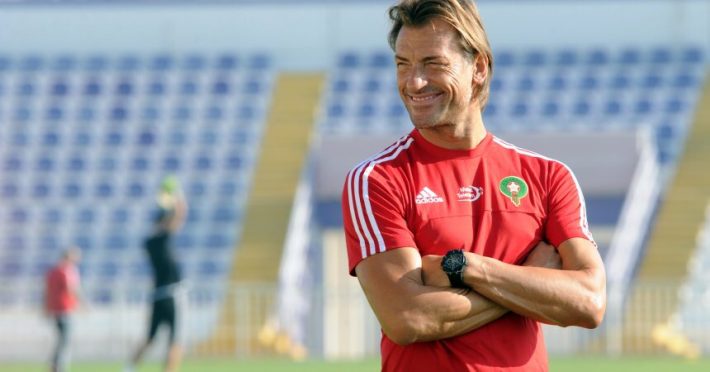 Renard added: "The progression of the team, from 81st place [in the FIFA rankings] in 2016 to today, has given rise to important ambitions in the hearts of a whole people and Moroccan fans. I am proud of what we have achieved and how far we have managed to hoist Moroccan football."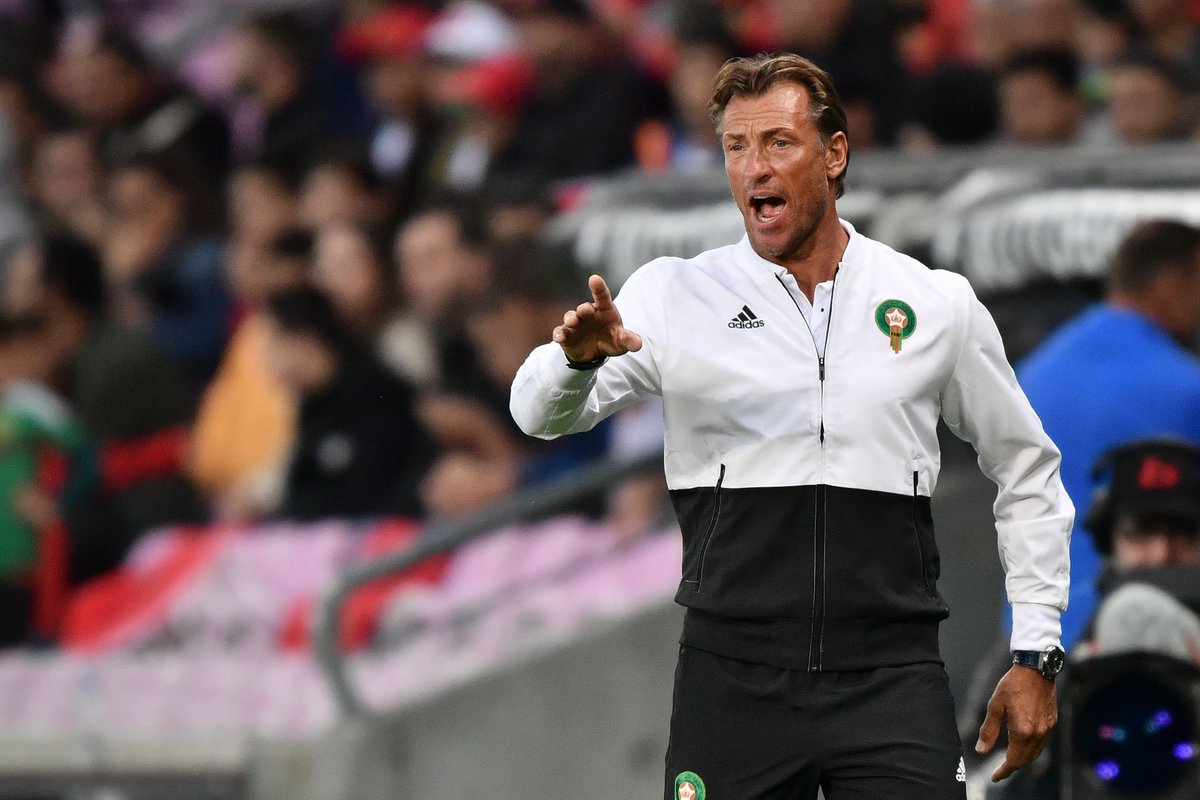 The French tactician continued: "In addition to our FIFA ranking (47th), we have twice reached the second round of the AFCON, including a quarter final, a performance not achieved since 2004, but also participation in the 2018 World Cup after 20 years of absence for Morocco, first time unforgettable for me."
Renard's Morocco had won the admiration of neutrals during the 2018 FIFA World Cup in Russia with their fearless and attacking style of play which troubled a Cristiano Ronaldo-led Portugal and saw them come within minutes of defeating Spain in a match which ended in a thrilling 2-2 draw.
It was with this reputation Morocco headed into AFCON 2019 and after a 100% record at the group stage, it was expected the Atlas Lions would be among the strongest contenders for the title only for the team to crash out via penalties to Benin Republic in the round of 16.
"Yes, we had all hoped for better for this AFCON 2019 in Egypt, but this is football, it gives birth to the wildest hopes and brings us hard to the reality of an early elimination on penalties!" Renard said of the huge expectations in his team.
He added: "It is time for me to close this long and beautiful chapter of my life, not without emotion and sadness, but it is an inevitable decision taken well before AFCON 2019."
The seasoned coach's resignation comes a day after Super Eagles striker Odion Ighalo confirmed he was retiring from international duty having claimed the Golden Boot award at AFCON 2019, with his retirement coming on the heels of Nigeria captain Mikel Obi retiring from international duty right after winning bronze at the Nations Cup in Egypt.
What are your thoughts on Renard's resignation from the Morocco national team? Will he be taking over at another Africam team now that he is available? Share your views with us in the comment section.