According to latest reports in Independent.co.uk, Barcelona have been dealt with a huge blow over Neymar's return to the club as key figures close to the Brazil international have been trying to force a sensational swap for him with Real Madrid star Gareth Bale plus cash, potentially solving two of the biggest deadlocks and player controversies this summer. This latest report will serve as a bad news for Barcelona fans who want the former Santos forward to return to the club after leaving for a world record fee in 2017. Sources close to the Brazilian say it has been repeatedly brought up over the last two weeks, with some momentum behind it, as he is "desperate" to leave Paris Saint-Germain for Spain.
Bale's situation meanwhile exploded again on Sunday morning when Real Madrid manager Zinedine Zidane remarkably admitted "we hope he leaves soon" and that "we are working on his transfer to a new team".
While Bale's Bernabeu teammates feel the club are trying to push Bale to the Chinese Super League, and many on the Madrid side still see this as the likeliest solution, the 30-year-old is not keen on such a move and his agent Jonathan Barnett – who otherwise expressed fury at Zidane, calling him a "disgrace" – says "there could be a surprise" as they are "working on a few things". It is understood there has been tentative interest from his old club Tottenham Hotspur, but they would not be willing to go anywhere near the current wage demands being asked by Bale, which has proven a repeated problem in Madrid's attempts to sell him over the last few years – particularly with the Premier League clubs.
PSG would have less of an issue with that, however, and sources close to the situation feel there is increasing momentum behind a potential deal. The feeling is it could make sense for a few parties. The French champions are now at the point where they realise the need to sell Neymar, such is the player's desire to go, even if his first preference remains Barcelona. With that situation currently at a significant impasse, however, there has been discussion over whether a swap for Bale represents a solution. PSG has already broached a similar deal for Paul Pogba, only for Manchester United to reject it due to the cost, but there is more logic to this one.
Both players would get moves they would be happy with. Real Madrid would get another "galactico", and one that Perez has long wanted, while finally selling Bale. PSG would solve the Neymar problem, and have an easy temporary replacement – which could also facilitate Kylian Mbappe's move into the central role in the team he so craves. As one source explains, "it's hard to see who would say no".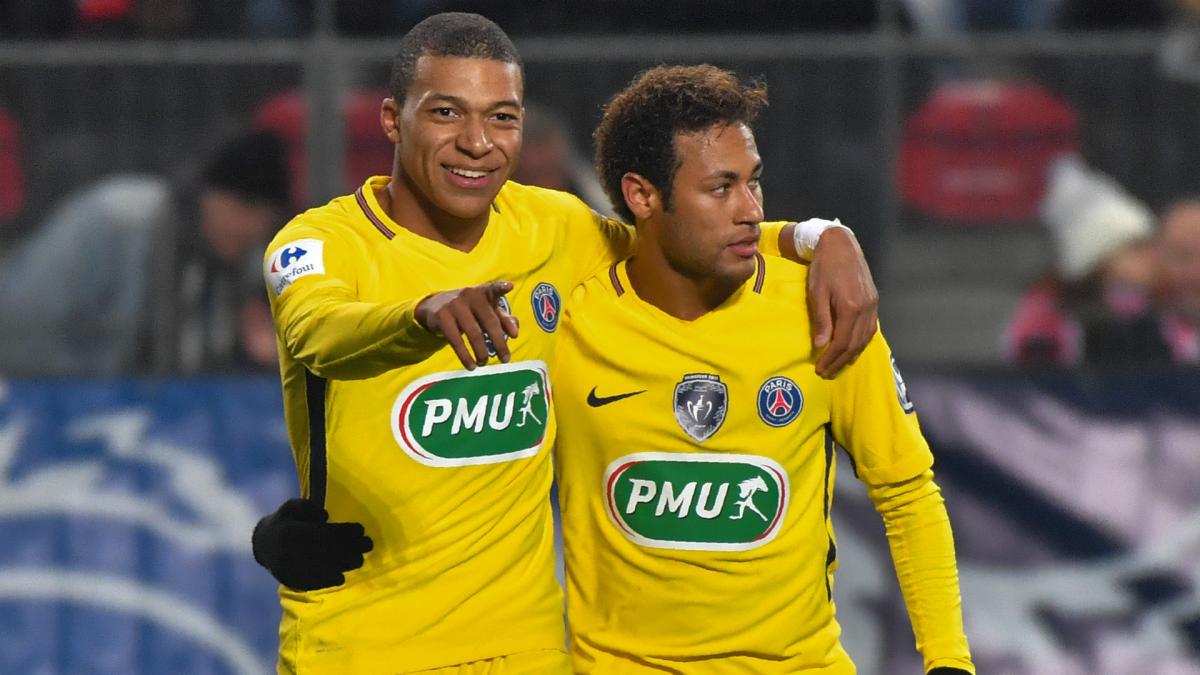 One potential figure who could is Zidane himself, since it is understood he is not all that sold on Neymar either, but this is one situation that could well be outweighed by Perez. It is the sort of deal the Madrid president would love, and also represent a potential coup over Barcelona. PSG, however, would still insist on a huge cash fee for the Brazilian as well. Even if Neymar does end up at Camp Nou, Bale could still prove a convenient short-term replacement for PSG. Zidane said on Sunday the situation would likely change this week, but Barnett was again not so sure.
"If and when Gareth goes it will be because it is in the best interest of Gareth and nothing to do with Zidane pushing," he told BBC Wales. "We're working on a few things. Gareth is a Real Madrid player but if he does leave it will be his own decision, not Mr Zidane's."
Do you think Real Madrid swapping Bale plus cash for Neymar would be a good deal despite knowing he prefers a return to Barcelona?