The final of the 2019 Africa Cup of Nations between the Teranga Lions of Senegal and the Desert Foxes of Algeria kicked off after a short and beautiful ceremony under the lights at the Cairo International Stadium.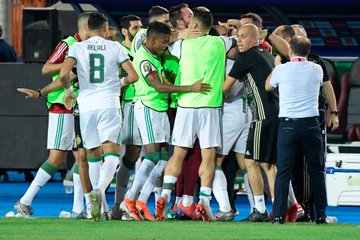 The North-Africans went into half-time break with a 1-0 lead and Daily Advent has observed a few things that you might have missed from the first half.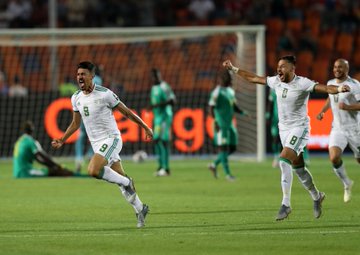 Algeria wants it more
From the moment when the national anthems of both teams were being sung, it was pretty obvious that the North Africans wanted to win the AFCON more than their West African counterparts.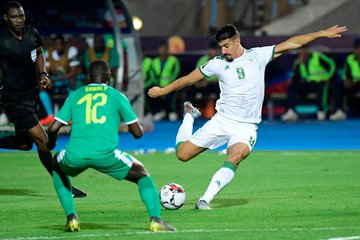 The passion and attitude of the Algerian players was so obvious and it spread to their fans who sang with gusto so that their desire reverberated round the beautiful Cairo stadium.
For the fans travelling so far and long, it meant a lot ?#SENALG #TotalAFCON2019 pic.twitter.com/qmDjua7Pcy

— CAF (@CAF_Online) July 19, 2019
The Algerians had won the AFCON in 1990 and they were hungry to secure a second title as they have been the best team at the tournament so far.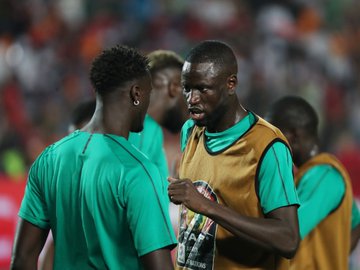 Senegal on the other hand seemed to struggle in most of their games despite the fact that they were ranked as the best team in Africa ahead of the tournament according to the latest FIFA rankings.
The Senegalese players blamed their keeper for the opening goal
The fans around the stadium had barely found their seats before Bounedja found the back of the net. His shot was unexpected because another Algerian striker had moved into space so a pass would have been a better move.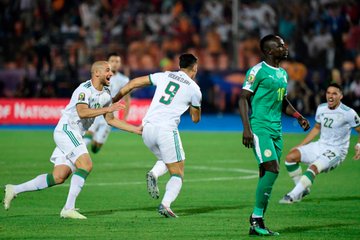 However, the striker struck a shot which deflected off Salif Sane and dropped into the net. Alfred Gomis, the Senegalese goalkeeper was left flat-footed and he looked like he was posing for a photograph as the ball dropped into the net.
#SENALG but gag ?‍♂️??#Algeria vs #Senegal 1-0 goal #baghdadbounedjah pic.twitter.com/vwypUy4nic

— arnaud jose (@jose_arnaud) July 19, 2019
His team mates could not hold back their frustration as they were disappointed to go behind so early on in the game. Badou N'Diaye ran to the goalkeeper to vent his anger at him while the Algerians ran together to celebrate.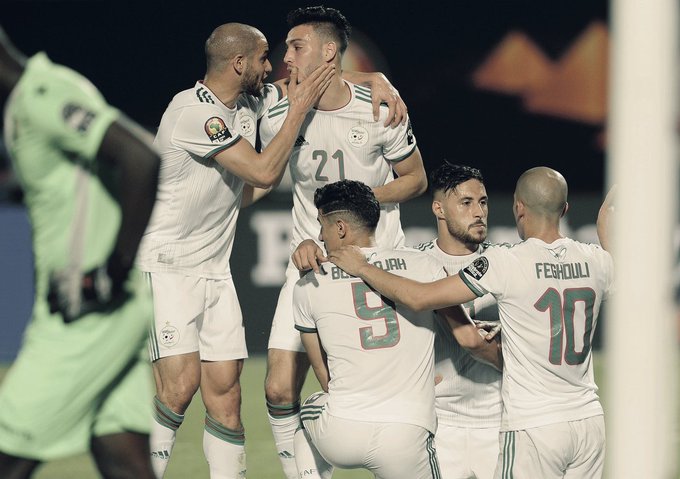 Algerian fans continued their antics to unsettle opposition
Every time that the camera got close to the Senegalese stars, it was observed that a green glare was shining on their faces.
Algeria fans break in to the Cairo International Stadium after being told their section is full ?#AFCON2019 #SENALGpic.twitter.com/TK79j23bUD

— Goal (@goal) July 19, 2019
It had become a norm for Algerian fans to attempt to confuse the players of the opponents by flashing lights in the eyes of the opponents in order to force them to play rubbish.