As Arsenal prepare to head out to the United States and begin pre-season for the 2019/20 campaign, the Gunners have seen European rivals, Fenerbahce of Turkey, confirm they would not be pursuing further an ambition to sign Mesut Ozil.
Ozil, a German citizen of Turkish descent, was linked with a loan move to the Turkish Super Lig giants this summer as Arsenal look for ways to complement the reported £40 million budget available to the club for transfer activities.
"In recent weeks, and especially in the last few days, the necessity of providing information about the claims of Mesut Ozil, which is on the agenda, to clarify the situation has arisen," Fenerbahce wrote on its website on Wednesday.
The club added: "Mesut Ozil, with his career and stance successfully represents our country abroad, is an important value known with the identity of Fenerbahce.
"However, Fenerbahce does not have an initiative for Mesut Ozil. Under the current economic conditions, such a step is not possible for both parties."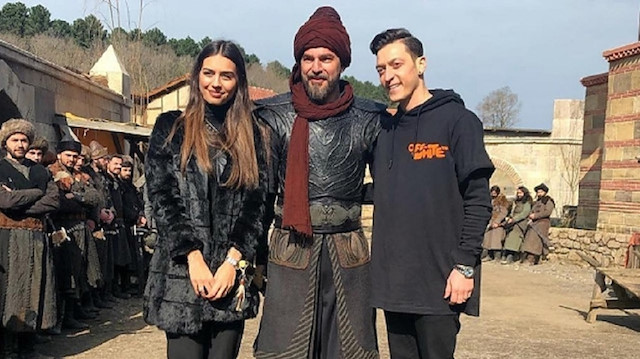 Fenerbahce went on to state: "Our President, Ali Koç, made statements on the subject in the WinWin program held on June 20 and emphasised that this could not be realised in the short term. We present it to our community and the public."
Ozil signed for Arsenal from Real Madrid for £42 million in 2013, a figure which was the club-record fee for a new player until it was surpassed first by the arrival of Alexandre Lacazette from Olympique Lyon for £52.5 million and then by Pierre-Emerick Aubameyang in a £56 million move.
READ ALSO: Ozil reacts after being dropped by Emery for Arsenal's big win at Napoli
The German is currently back in training with the rest of the Arsenal first team who begin their pre-season tour in the United States from Thursday, July 11.
And Ozil would be hoping to enjoy better times at the Emirates Stadium having endured a dramatic 2018/19 campaign which saw him in and out of head coach Unai Emery's squad throughout, leaving the midfielder with just six goals and two assists in 34 appearances for the Gunners.
Will Ozil be able to have a bigger impact on Arsenal's season in the 2019/20 campaign? Share your views with us in the comment section.