New Real Madrid signing Rodrygo Goes was presented to the Bernabeu fans on Tuesday and spoke to the press on a couple of things including his idol. The 18-year-old was signed by the Los Blancos from Brazilian football side Santos.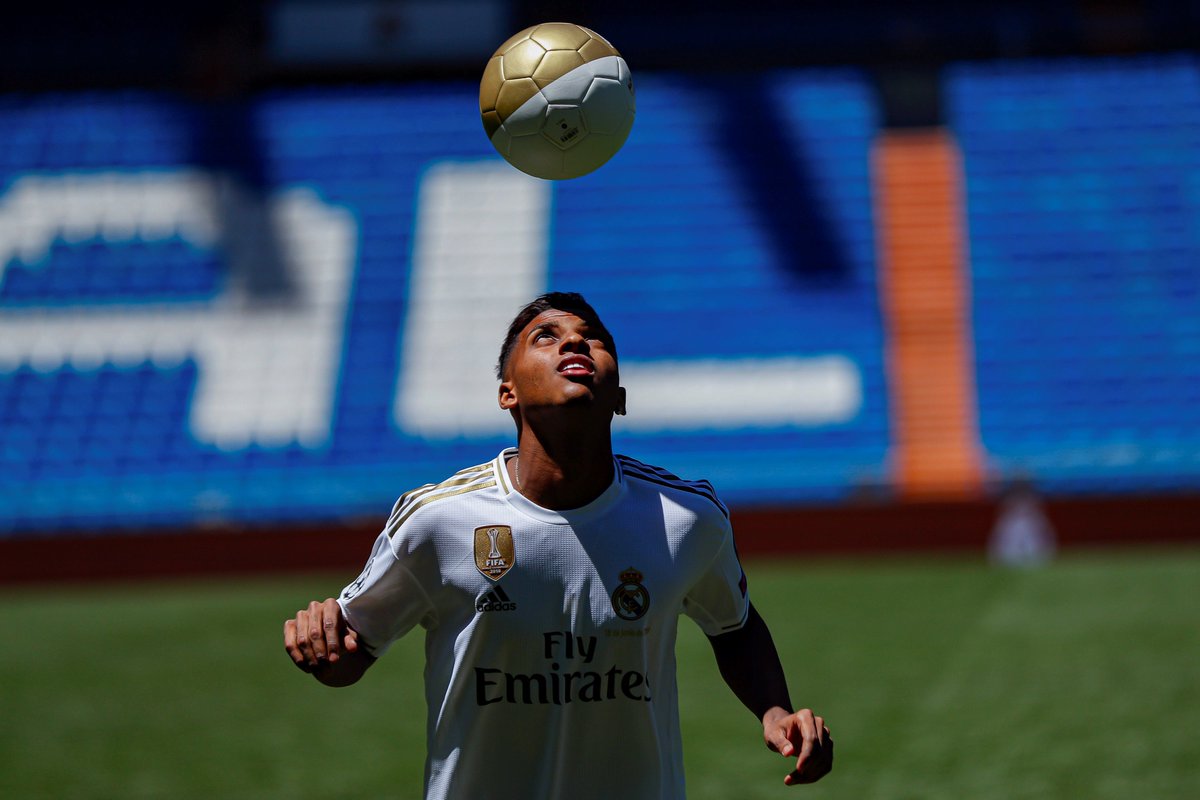 Rodrygo follows the footsteps of present and former Brazilian players like Robinho, Neymar and Vinicius who all left Brazil for Spain at a younger age. While it's not easy to live home at such a young age, Rodrygo is relishing the prospect of playing in front of the Madrid faithfuls.
Prior to his presentation, the 18-year-old spoke to Spanish publication Marca where he talked about what he hopes to achieve at his new club. When asked on what he hopes for in his new adventure, the former Santos players revealed he wants love from Madridstas.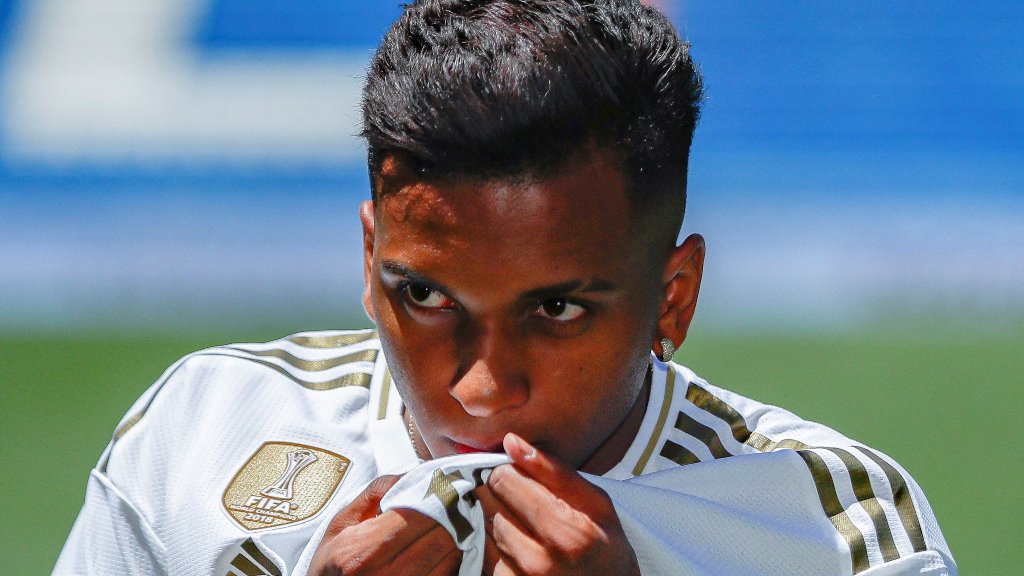 "The affection of all Madridistas and a good welcome at my presentation. And I'm sure it'll be like this because, since I went for the first time in September, they showed my love in Madrid. Other than that, playing a lot, for sure. People have been stopping me on the street and recognising me. It's made an impression on me."
Thankfully, Rodrygo has passed his first Real Madrid test ⚽?pic.twitter.com/EFbkgzZE5p

— Goal (@goal) June 18, 2019
He also spoke about how his upbringing brought him to where he is right now. "Above all, my parents, they were the ones that made sacrifices so I could get into the first team at Santos. Then, I want to thank my school, that always trusted my abilities as a player, and the Santos fans of course. I must give them back all the love they've given me up to my last day at the club. I will miss them… although I know I'm going to play for other great fans, the Madridistas."
How good will Rodrygo be? Where do you see him in five years' time? ?pic.twitter.com/vAllkKMfME

— Goal (@goal) June 18, 2019
He was signed for a big money, but he won't have a problem dropping down to the Castilla if he doesn't get enough game time with the first team. "Yes, that's what we've said since the start. But if I have to drop down to Castilla, it's not a problem for me."He also added going on to be just another player at Real Madrid will not affect him even though he was the star at Santos.  "No, because I'm going with a lot of humility. I going to be surrounded by great idols."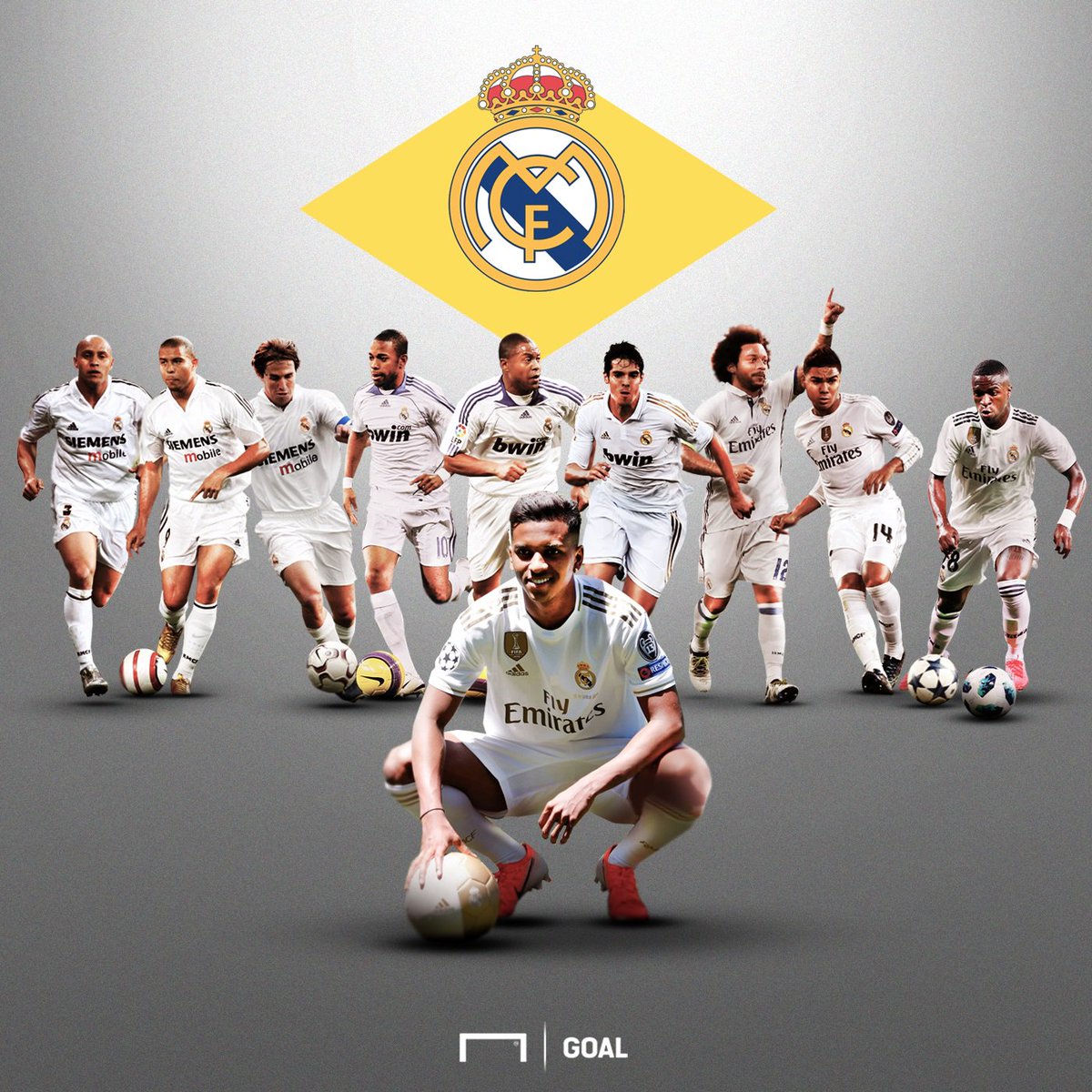 The 18-year-old also revealed Eden Hazard who is another Real Madrid signing is his idol while growing up.  "Hazard! He's a player that I've always followed. I had a photo of him as my phone wallpaper. Just imagine. Now I'm going to be playing with him! And [Karim] Benzema and Vinicius [Junior], they're two phenomenons."
Vinícius Júnior on the left. Rodrygo Goes on the right. For a decade. Your fullbacks ain't ready for this smoke. #HalaMadrid pic.twitter.com/vFW4xloS2Z

— Umar. (@Umar__A7) June 18, 2019
When asked what he will say to him when he meets the former Chelsea star, Rodrygo said: "I'm sure I'll be very nervous. I'll be delighted to meet him." When asked if he will love to be like Neymar, the 18-year-old replied he doesn't to be Neymar of Real Madrid.
There's only one Neymar, I want to be the Rodrygo of Real Madrid," he said."Neymar is a great player."He is at another club, though, so I can't speak much about him."I'm excited to train with the player we have here, like Eden Hazard and Karim Benzema."It'll be exciting to train with Vinicius again."We're two young Brazilian players with similar characteristics, although there's no need to make comparisons."