Liverpool forward, Sadio Mane carries the hopes of Senegal on his shoulders as the Teranga Lions aim to finally be crowned 2019 Africa Cup of Nations (AFCON) champions for the first time ever at this year's edition in Egypt.
Senegal begin their AFCON 2019 campaign with a Group C clash against Emmanuel Amuneke's Tanzania on Sunday June 23, although, coach Aliou Cisse will have to make do without the Liverpool forward no thanks to a one-match suspension picked up from the qualification stage.
Mane's absence from that match will be a huge miss for Senegal and DailyAdvent takes a look at his best attributes:
Pace
Mane is blessed with great pace which forms a core of Liverpool's game plan against rivals, as the Reds take full advantage of the Senegal international's speed to wreak havoc on defenders in order to create chances and ultimately score goals.
Speed makes the 27-year-old Champions League winner one of the toughest players to deal with defensively and one gets the feeling the Tanzania defenders would be a little relieved they would not have to deal with Mane when they come up against the Teranga Lions.
Precision
Since arriving the Premier League in September 2014 when he joined Southampton from Austrian giants, Red Bull Salzburg, in a deal worth £11.8 million, Mane has continued to improve in front of goal as seen in his two seasons with the Saints and three years so far at Liverpool.
In two seasons at Southampton, Mane scored 25 goals in 75 appearances for the south coast club in all competitions while in his first two seasons at Anfield, the forward had already scored 33 goals in 73 appearances for the Reds – including 10 goals as Liverpool made it to the 2018 Champions League final.
And Mane has not looked back as he scored 20+ league goals for the first time in his career in the 2018/19 Premier League campaign, netting 22 times in 36 matches as Liverpool fought with Manchester City in a thrilling race for the title which saw the Reds miss out on glory by just a point.
Mane's precision was instrumental in Liverpool's away win over a more fancied Bayern Munich side in the Champions League round of 16, while the Senegalese forward ended the Premier League campaign on a high, scoring 10 goals in 11 games as the Reds were rampant in front of goal.
Power
For someone who possesses great pace, Mane also has great agility which makes it difficult to get the ball off him whether he is in full speed or trying to get moving from a static position.
That power will come in handy when Mane finally makes his first appearance for Senegal when the Teranga Lions come up against Algeria in their second Group C match at the June 30 Stadium in Cairo.
Poise
When Mane is on the pitch, it is enough for the team he is playing for as he is one of those players whose mere presence on the field of play can drive fear through the hearts of opposition defenders preparing to face him.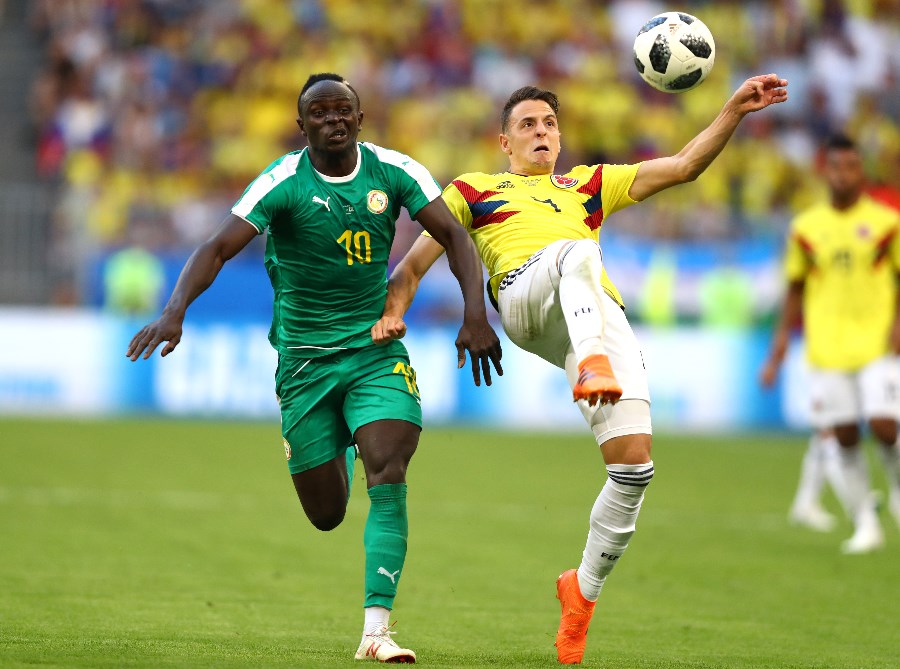 It is this poise that forms part of the reason Liverpool's frontline is one of the most feared in Europe.
This is also part of the reason Senegal are rated among the favourites to win the 2019 AFCON title in Egypt.
Leadership
Winning teams are made up of leaders and Mane is one even if he does not look it. At 5 ft 9 in, Mane is not imposing physically but he is the kind of player who lets his actions speak for him on the field of play instead.
Mane's leadership was evident during Mo Salah's barren streak in front of goal for Liverpool in the two months between the end of January and March in which the Egyptian scored just one goal. Mane rose to the occasion and scored eight goals in that period to help sustain Liverpool's title bid.
Such acts makes it no surprise that Mane is the Senegal national team captain, as he is expected to come up with the goods when others struggle for form.
How well do you see Mane performing at AFCON 2019? Share your views on this with us in the comment section.