Head coach of the Super Falcons, Thomas Dennerby, has fired a warning shot at 2019 FIFA Women's World Cup host, France, ahead of the final group stage clash between both teams.
Nigeria's women national team head into the game still in contention to finish in one of the two automatic spots to the knock-out stage, though, a favourable result against Feminin A later on June 17.
@NGSuper_Falcons working hard in training ahead of our final group stage match against France #SoarSuperFalcons #Team9jaStrong #FIFAWWC #DareToShine @FIFAWWC @thenff @PinnickAmaju @AdeRockets @sam4wigan @JaneONweze pic.twitter.com/nEG8Z4TBJP

— NGSuper_Falcons (@NGSuper_Falcons) June 16, 2019
The Super Falcons recovered from a 3-0 opening match loss to 1995 world champions Norway by getting a 2-0 win over South Korea in their second group stage match on June 12.
But the last time the Nigerians came up against the French women, it ended in a 8-0 demolition in favour of the Europeans.
However, Dennerby believes the case will be different when the Super Falcons clash with France.
— NGSuper_Falcons (@NGSuper_Falcons) June 16, 2019
"I hope that you will see a different Nigeria team from that [8-0] game which was our first for about one and a half years," Dennerby told media ahead of the match holding at Stade de la Route de Lorient.
The Swede added: "It was the first time we met players and the new coaches and so on. We promise that we will at least fight so much harder and be better organised than we were in that game"
Dennerby went on to state: "We always show respect to the team we play and we will definitely do that with France. I think all teams have a good picture of the others and maybe if you can find some weakness they know about us and we know about them as well."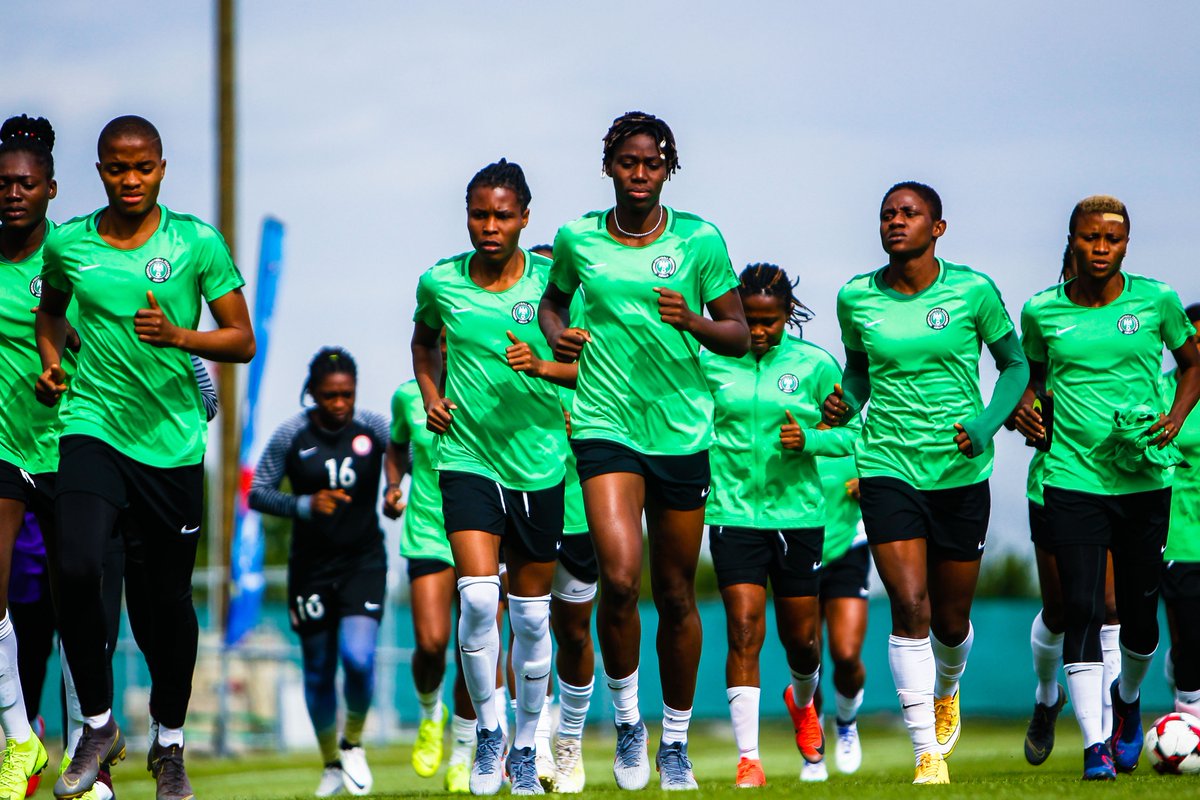 On the Falcons' chances, he said: "I think we will have a good chance. I think we need to believe you that we can't feel that we can do it because you can't go into any game and have that feeling. So, we really have to have a really strong belief."
Dennerby continued: "I will not say that we don't feel that we are under some kind of pressure at all. I think it's a good opportunity that we have a chance to do something that we have not done for 20 years."
He went on to say: "So, that is just a good feeling and I hope we can bring that good feeling to the field so the girls feel really relaxed but also concentrated. I think if we can have both parts relaxed when we have the ball and the tough play when they defend, I think we have a good opportunity so it's a successful game."
The Super Falcons will be hoping to reach the World Cup knock-out stage for the second time ever following their exploits at the 1999 edition held in the United States which saw Nigeria finish second behind the hosts before losing 4-3 after extra-time to Brazil in the quarter-final.
How do you rate Nigeria's chances of getting a good result against France? Share your predictions with us in the comments section.